Via Domain:
Ansell chief executive Magnus Nicolin has warned China of "brutal" consequences as manufacturers leave the country over rising costs and fears at the escalation in trade war with Donald Trump.

"So many manufacturers are moving out of China at breakneck speed. You don't see it in the China-reported GDP growth numbers yet. I suspect that sooner or later it will be visible," Mr Nicolin said.

"It's going to be quite brutal for China here, in a short while."

"Challenges included higher raw material costs, a weaker European economy, Brexit, heightened US rhetoric with import tariffs, and some indications of a potential slowdown in the American industrial sector," Mr Nicolin said.
It will probably never show up in the data. Chinese data is dodgy at the best of times but with the economic war underway you can expect even its modest truths to the first casualty. Exhibit A was last month's data which suddenly boomed, even as PMIs and profits fell: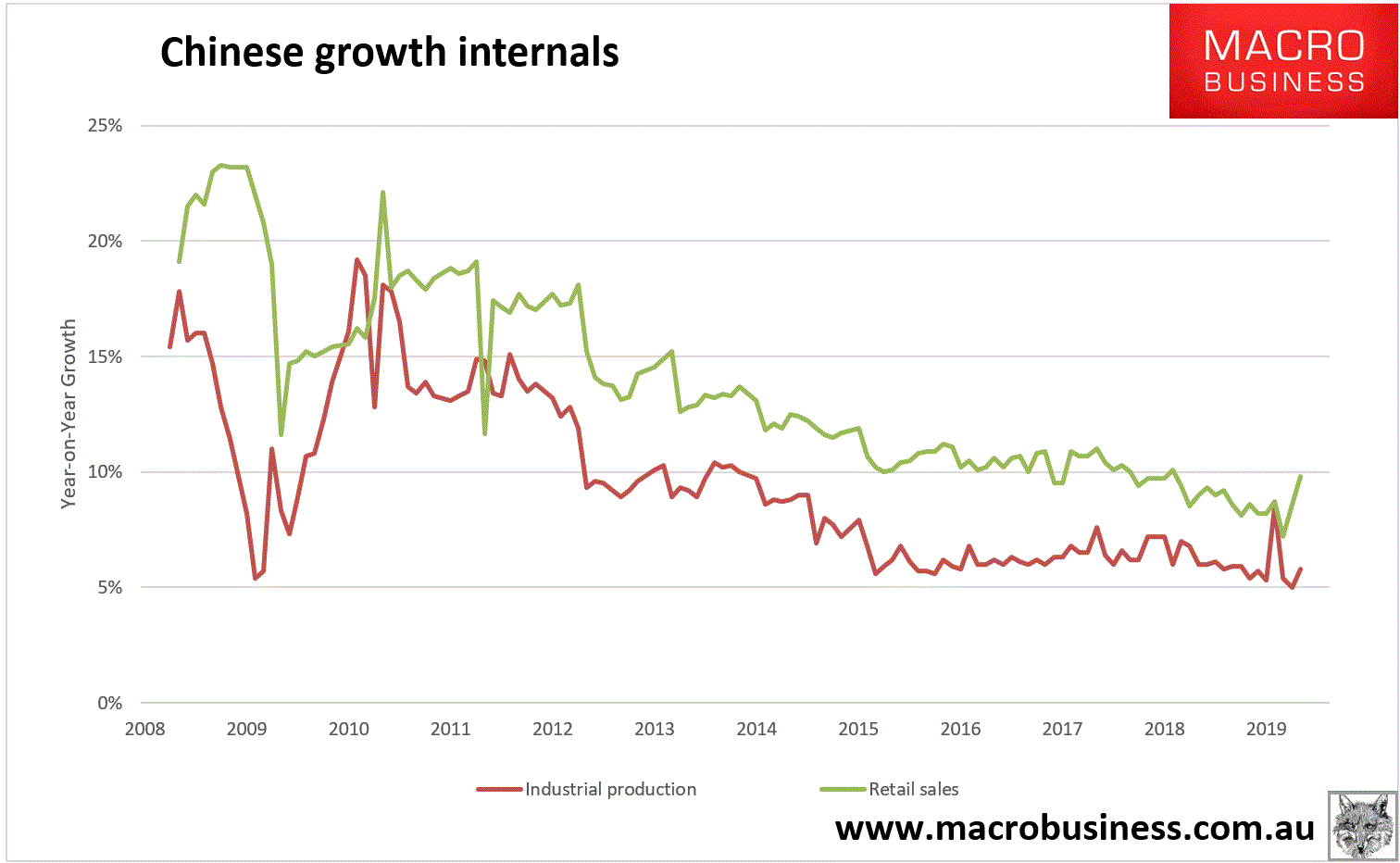 My best advice is watch the industrial metals such as copper for guidance on how it's all going: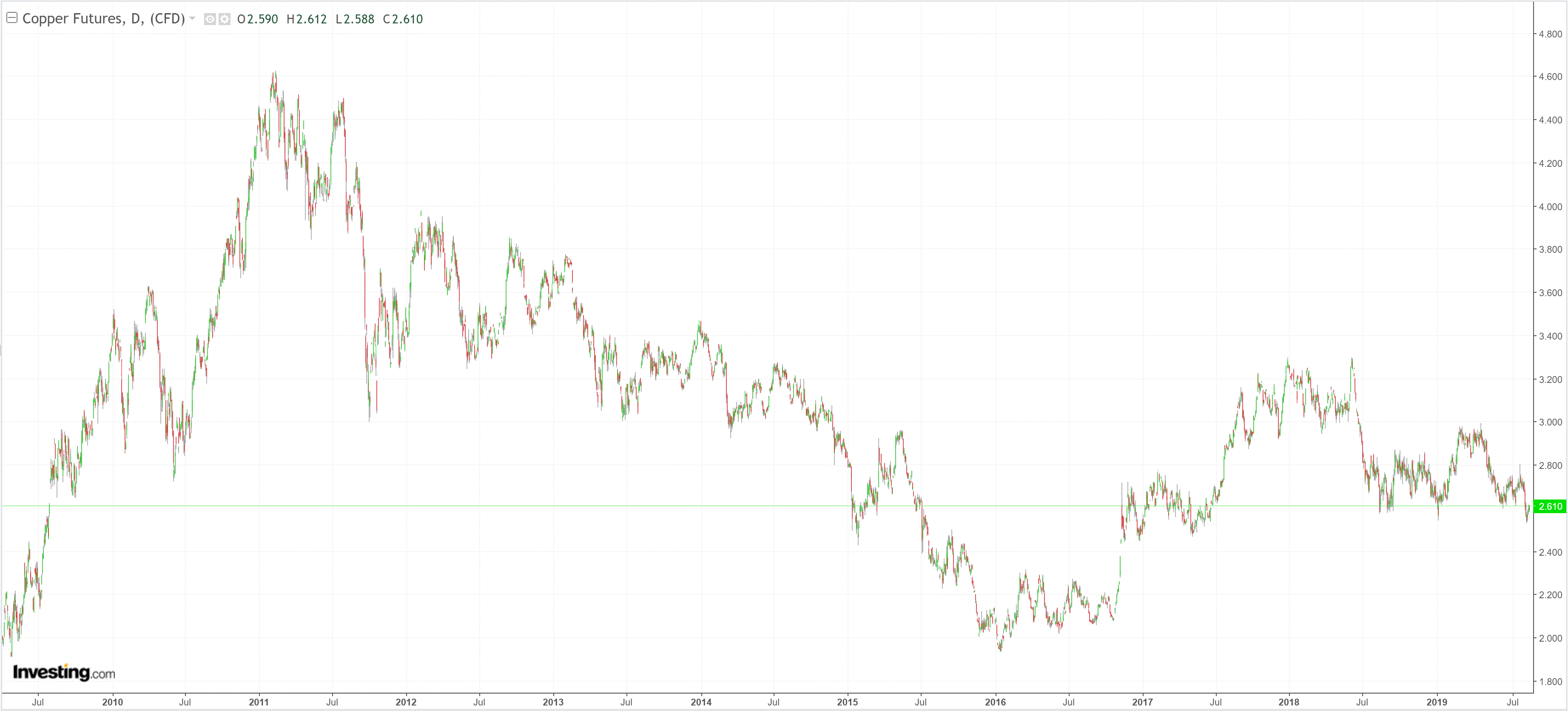 In a word, deteriorating.
David Llewellyn-Smith is Chief Strategist at the MB Fund and MB Super. David is the founding publisher and editor of MacroBusiness and was the founding publisher and global economy editor of The Diplomat, the Asia Pacific's leading geo-politics and economics portal.

He is also a former gold trader and economic commentator at The Sydney Morning Herald, The Age, the ABC and Business Spectator. He is the co-author of The Great Crash of 2008 with Ross Garnaut and was the editor of the second Garnaut Climate Change Review.
Latest posts by David Llewellyn-Smith (see all)