Via The Australian:
Adani has been blindsided after a major contractor to its north Queensland coal port decided to walk away after a longstanding relationship.

…In a statement last night, ­Aurecon said it would cease working with Adani when its current contact expired in "six to nine months".

"As part of this decision the firm has also ruled out working on any other Adani group of companies' projects," it said.

"Aurecon continues to pivot its 7500 people, and their ­capabilities, towards a future-ready business which includes aligning to its sustainability commitments and ongoing ­digital transformation."
Good job. Not only is the project ridiculous on environment grounds, it is preposterous on economic ones, a massive losing proposition that will simply dive NSW mines out of business.
Not that Resources Minister Greg Canavan will tell you that.  He's too bust busy preening QLD's quiet Australians:
Resources Minister Matt Canavan will today lash engineering and mining contractor Aurecon for being "weak as piss" after it severed ties with the Adani coal mining site after being targeted by anti-coal activists.

Senator Canavan is due to speak at the Global Maintenance Upper Spencer Gulf conference in the South Australian town of Port Pirie today, where he will call out members of the mining industry for not "standing up to the bullies and cowards" in the green movement.

It comes as the Indian mining giant said it feared protest action had swayed Aurecon's decision and would encourage other contractors to follow suit.
Great to see the good Minister embracing the market.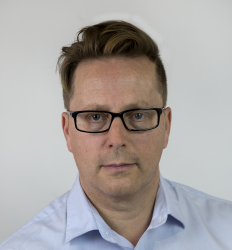 Latest posts by David Llewellyn-Smith
(see all)