Vancouver's speculation and vacancy tax is proving hugely successful, raising $115 million and exceeding the target set out in last year's budget, and more than 2,500 homes found to be vacant:
To date, the province has collected $115 million from property owners in major urban centres deemed to be extremely unaffordable and subject to land speculation.

The money has been collected over five fiscal quarters, meaning the annual average is $92 million.

This is $5 million more than the $87 million the government projected…

The Ministry of Finance expects to collect $187 million this year as the tax increases from 0.5% of the property's value to 2% for foreign owners and satellite families.
But the tax has enraged Chinese speculators, with the City of Vancouver facing multiple lawsuits – all filed over the last two months:
At least two homeowners and one developer have taken issue with bills they received in 2017 during the first year of the controversial tax, which range from under $4,000 to roughly $289,000.

The petitions were filed in B.C. Supreme Court after appeals to the city were denied.
One of the aggrieved is He Yiju – the wife of billionaire Zheng Jianjiang, the chairman of Ningbo Sanxing Medical Electric in China and deputy in the National People's Congress in China. She has taken a $249,000 vacancy tax bill for her $27 million waterfront home (photo below) to the BC Supreme Court:
A former Vancouver Sun foreign affairs columnist, Jonathan Manthorpe, said one of the big draws for wealthy Chinese investors in Vancouver real estate has been the lack of "publicly accessible records of the beneficial owners of property or companies."

"It was easy to bring money in here and nobody would know whose it was or what it was doing," said Manthorpe, who recently released a best-selling book, Claws of the Panda: Beijing's Campaign of Influence and Intimidation in Canada .

His ownership of 4749 Belmont would have remained under the radar if she hadn't gone to court over the vacancy tax, which is one per cent of the value of a property.

"I have no idea why she'd be doing that," said Manthorpe. "Usually, people in these situations don't want to draw attention to themselves."
Well done British Columbia. You must be doing something right to garner such a strong backlash.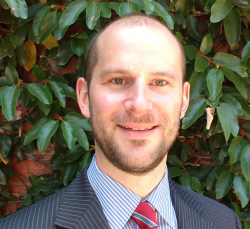 Latest posts by Unconventional Economist
(see all)