The Australian Bureau of Statistics (ABS) today released trade data for the month of May, with Australia's trade surplus surging to $5.7 billion:

The below chart shows that Australia's trade surplus is running at the highest level on record: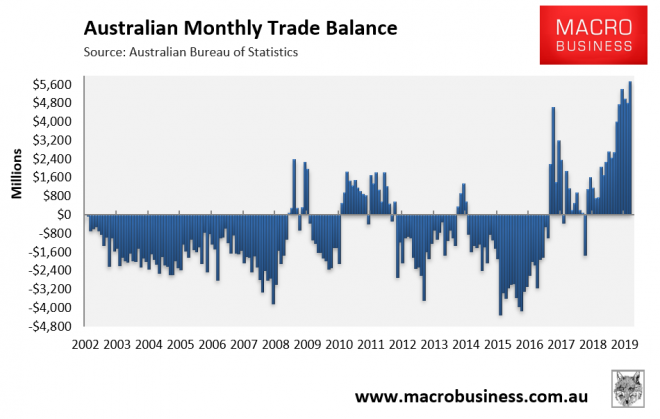 Both exports (credits) and imports (debits) rose:
In seasonally adjusted terms, goods and services credits rose $1,442m (4%) to $41,585m. Non-rural goods rose $1,316m (5%), rural goods rose $46m (1%) and non-monetary gold rose $22m (1%). Net exports of goods under merchanting fell $1m (5%). Services credits rose $58m (1%).
In seasonally adjusted terms, goods and services debits rose $515m (1%) to $35,839m. Capital goods rose $348m (5%), non-monetary gold rose $68m (17%) and intermediate and other merchandise goods rose $66m (1%). Consumption goods fell $73m (1%). Services debits rose $107m (1%).
The below charts track the growth and share of exports by major component: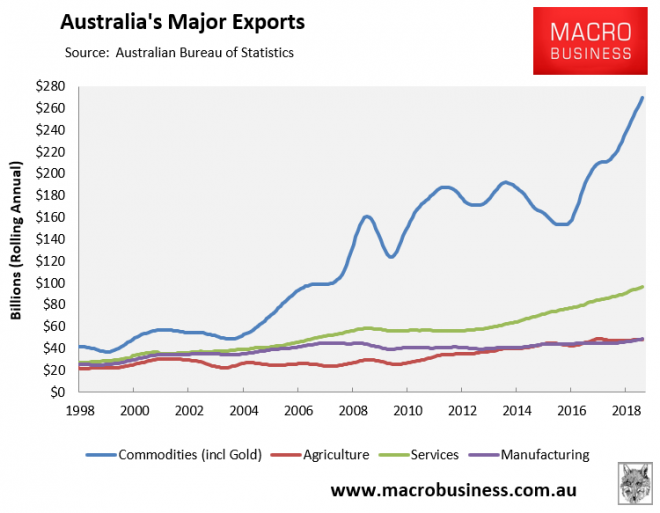 As you can see, mining is dominating, driven in recent times by booming LNG, coal and iron ore exports: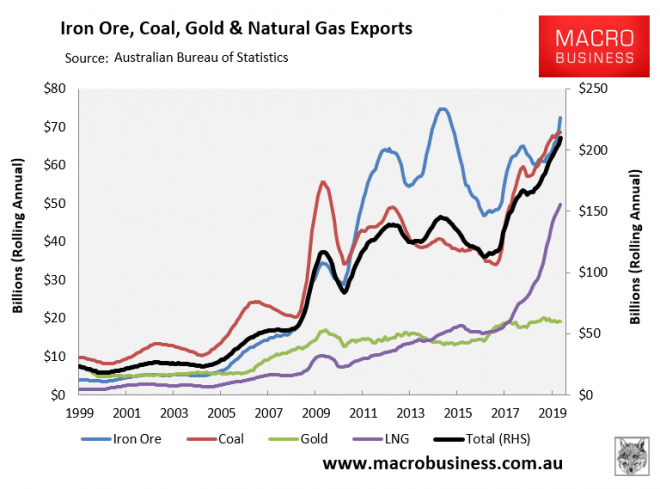 Shame they are mostly foreign owned and most of the benefits flow offshore, whereas in the case of LNG they have raised domestic gas prices, crushing both households and industry!
Latest posts by Leith van Onselen (see all)