NSW's peak strata body warns that Sydney apartment owners are facing a $1 billion repair bill to replace dangerous flammable cladding and has called on taxpayers to pay. From The SMH:
Mr Duggan estimated that $1 billion was "a more appropriate figure" to remedy the more than 600 buildings affected by combustible cladding.

"Enough is enough at this point in time. We've got a systemic crisis at the moment across NSW with defects, cladding and issues that are all stacked against consumers," Mr Duggan said.

Mr Duggan said it did not matter whether the emergency funding package came from the state or federal government, but ultimately the "buck needs to stop at Gladys [Berejiklian]".
Meanwhile, a fourth block of units in Sydney has been left abandoned after a developer failed to clean up toxic waste under a brand new apartment development. Also from The SMH:
An Erskineville apartment development remains a ghost town more than 12 months after it was completed, with the City of Sydney refusing to allow owners to move in over fears the developer did not properly clean up toxic land underneath it…

The Zetland, Mascot and Opal Tower apartments across Sydney have all been evacuated in the last 12 months due to major defects…

The 109 "Sugarcube" apartments, and 18 "Honeycomb" terraces were built at the old Ashmore industrial estate…

In a statement to the Herald, a City of Sydney spokesperson said the developer had "not complied with the development consent conditions concerning the remediation of the site".

Manufacturing had left behind a cocktail of toxic substances on the land, including heavy metals, hydrocarbons, asbestos and contaminated groundwater.
Instead of throwing scarce taxpayer funds at a problem created largely by dodgy private developers, the NSW Government should instead call a Royal Commission to investigate the issues, find out which parties are responsible, and recommend policy action.
It is clear that there are systemic issues that need to be examined and resolved. Only a warts-and-all Royal Commission will get to the heart of the problems.
Moreover, policy makers also need to address the broader driver of this mess. Our major cities had a property "boom" which was fuelled by mass immigration, creating a demand that exceeded supply. State governments loved the developer donations and incoming revenue from stamp duty so they forced councils to accept higher densities. Regulation was reduced and inspections were privatised.
As long as mass immigration is maintained, and Sydney's and Melbourne's populations grow by around 100,000 people a year, there will always be acute pressure to erect lots of high-rise housing quickly, with compromised quality and standards the inevitable result.
Cut immigration and release the pressure valve for dodgy development.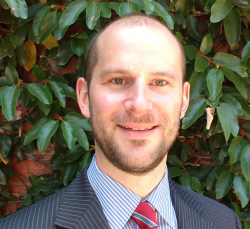 Latest posts by Leith van Onselen
(see all)