The rent-seeking Property Council has attacked the Victorian Government's $600 million funding package to remove dangerous flammable cladding, claiming the $300 million building levy "risks massive cost increases":
The Property Council has welcomed the Victorian Government's plan for the rectification of cladding affected buildings but has warned that a 700 per cent increase in building levies would add untenable costs to new construction projects in that state.

"We welcome the Government's commitment to take action on cladding rectification and its commitment of $300 million for the task, but we are deeply concerned about the impact of the proposed huge increase in the Building Permit Levy to help fund the plan," said Matthew Kandelaars, Victorian Deputy Executive Director of the Property Council of Australia.

"The Government is proposing a 700 per cent increase in the levy for new buildings valued at more than $1.5 million.

"For works as low as $800,000, it is proposed the levy rate will double. These are not big building projects by any stretch.

"The increases which are being proposed for new projects are disproportionate and unreasonable when you consider that the buildings being targeted for rectification have previously been lawfully approved under the Victorian building code.

"We understand and support the imperative to strengthen public confidence in construction and building safety and address the looming insurance crisis.

"However, a unilateral and massive increase in construction costs is not the answer.
This is disgusting behaviour from the Property Council. Victorian taxpayers are earmarked to pay half of the $600 million in rectification works – amounting to around $230 per household – with the building industry required to pay half via the levy.
It was the building industry that caused this mess in the first place, so they should thank taxpayers for bailing them out, rather than whinging about having to foot half the cost.
As usual, the Property Council expects its members to privatise all of the profits from development, while the costs are socialised across the broader community.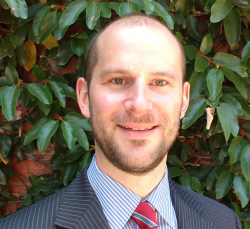 Latest posts by Leith van Onselen
(see all)