Over the weekend, The AFR ran two puff pieces on the record international student enrolments at Australian schools, which it presented as unambiguously positive.
The first article focused on the intake at Toorak College in Victoria's Mornington Peninsular:
There were more than 25,000 international students in Australian schools last year, an increase of 11 per cent on 2016.

Mostly arriving from China and India, these students can board informally, stay in hostels or go to an Australian boarding school…

The boarding house currently has 62 boarders living in it and 58 are international, two-thirds of whom are from China, says Dea, the rest mainly from south-east Asian countries…

"This part of Mornington Peninsula is not known for its multicultural diversity," she says. Nevertheless, the international boarders add more to the school than they take out. We have a very harmonious boarding school."
The second article focused on St Paul's Anglican School in Brisbane's north:
St Paul's School in Brisbane's north is an Anglican school with about 1300 students… Next semester there will be 128 students at St Paul's International School…

"Australia is multi-cultural but north Brisbane is not that diverse. Foreign language students provide a rich perspective" [headmaster Paul Browning said]…

Data from Macquarie Research showed this year that international students, or their families, see student visas as a route to jobs and permanent residency in Australia.
Conveniently missing from the stories is that a high proportion of international students are going to public schools and contributing to chronic overcrowding. As reported by The Age in May:
For the first time, state schools have been warned they are at risk of breaching a cap on international students set by the Victorian schools' watchdog…

Victorian Education Department said it would exceed the enrolment cap of 5750 students next term if it continued to receive international student applications…

"Please do not offer places at your school to education agents or direct applicants for 2019″…

International students pay around $15,000 per year to study at Victorian state schools… While some schools make a small profit off international students, many just break even because these students attract no state or federal funding.
Victoria's schools are already bursting at the seems. Adding international students into the mix obviously makes the overcrowding situation much worse.
For example, the Victorian Auditor General in 2017 claimed that the state needed 50 new schools by 2021 to cater for a projected 90,000 new students. The Auditor General also warned that "school maintenance continues to be underfunded and is at levels below industry standards":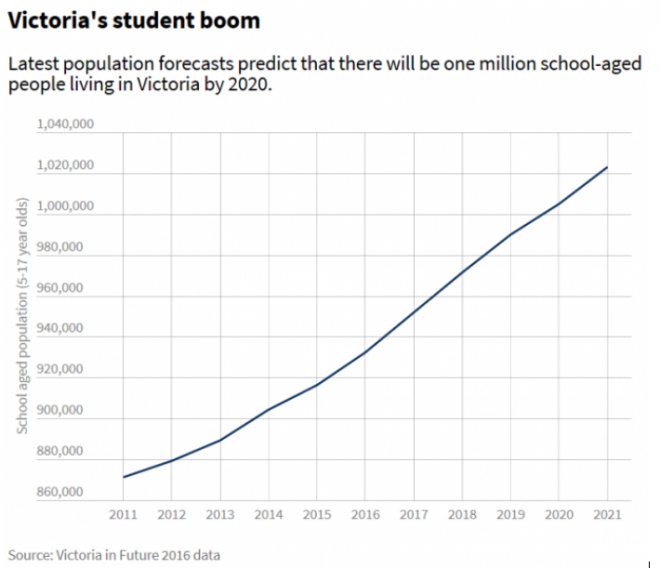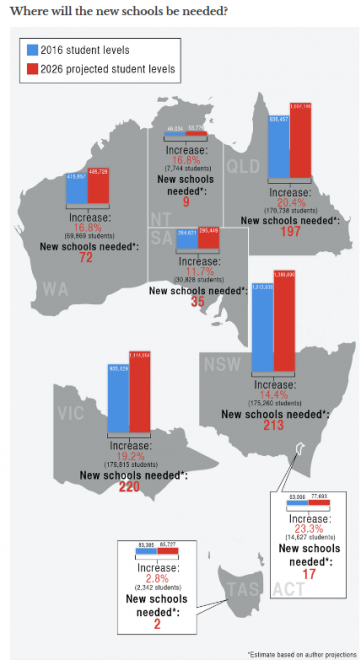 According to Goss, the situation in Melbourne's inner-city is most urgent due to the "cost and scarcity of land", because "Melbourne's five most central local government areas will each see a 30% to 60% increase in student numbers over the next decade".
It is a slippery slope when Australia's public schools become reliant on international students to supplement their funding. As we have already seen with Australia's tertiary education sector, it inevitably leads to an erosion of education standards as teachers come under increasing pressure to cater to these students at the expense of local students in order to grow enrolments and keep the fees rolling in.
Many state schools are already over enrolled and the possibility of displacing local students with international students should be discouraged.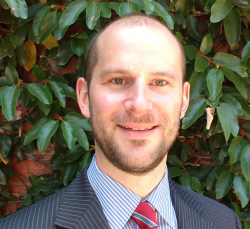 Latest posts by Unconventional Economist
(see all)