Pansy Albo has no idea what he is doing. Via the New Daily:
Anthony Albanese has been urged to "regain the faith" with tradies and workers earning six-figure salaries by backing tax cuts as fears grow the Prime Minister Scott Morrison will "name and shame" MPs if they block tax relief.

The New Daily has confirmed Labor frontbenchers also fear the party is "politically dead" if it blocks tax relief and the wrong decision could haunt Mr Albanese's leadership.

There are fears that Mr Morrison will call a division in the House of Representatives and the Senate to "name and shame" Labor MPs who vote against the tax cuts as Labor did to him on the banking royal commission.

During the discussions in ALP caucus, a number of MPs including Western Sydney's Mike Freelander and Wollongong MP Sharon Bird warned that voters would turn on Labor if it blocked the cuts.

If Labor repeals previously legislated tax cuts in 2024 to abolish the 37 cent tax rate, it will be proposing an income tax hike to any worker earning over $120,000.
Why are these idiots hashing this out in public? Effective opposition is not about debates and inclusion and being Mr Nice Guy, all characteristics of Albo's pansies.
Effective opposition is Tony Abbott. Ruthless crushing of opponents. Simple messages. Blockading government policy whenever and wherever possible. This has never been more true than it is in today's febrile and angry polity. You need to throw shit and it will stick.
Labor should block the tax cuts. It should do so while beating its chest over how bloody unfair they are. It should pile in behind Centre Alliance and the gas push. It should boil down Australia's falling living standards to a few potent sound bites and just throw them like punches over and over – house prices, wages, crush loading – all blamed on ScoMo and his corporate dogs.
As a litmus test of Albo's leadership, the tax cuts flip-flopping is a disaster. He is an inner-city pansy progressive with no guts, grunt or cut-through whatsoever.
Get rid of him and put a class warrior ready to slash immigration in his place to recapture the Quexiteers plus Western Sydney and Melbourne.
Does Labor even have any?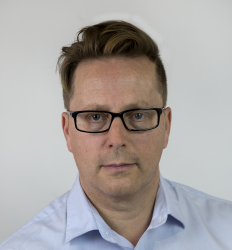 Latest posts by David Llewellyn-Smith
(see all)