by Chris Becker
It wasn't just a dovish Fed boosting all undollar assets overnight as a multitude of storms lashed the crude market, not just rising tensions in the Persian Gulf increased again. From the Telegraph:
A British oil tanker is sheltering off the coast of Saudi Arabia amid fears it will be seized by Iran in a tit-for-tit response to the seizure of one of its own vessels.

The British Heritage, owned by BP Shipping and registered to the Isle of Man, was due to dock in the Iraqi city of Basra at the weekend but made an unexpected U-turn.

The British-flagged ship, able to hold more than a million barrels of oil, was contracted by Royal Dutch Shell to collect its cargo and deliver it to north-west Europe, but the order was cancelled. It came as Tehran warned the U.K. over its seizure last Thursday of the Iranian Grace 1 ship, which it called a 'threatening act that would not be tolerated'

An Iranian Revolutionary Guards commander indicated a British ship would be seized in retaliation.

Trackers located the British Heritage to international waters off the eastern Saudi city of Dammam yesterday.
Then add a spice of tropical storm:
…that has caused several deepwater Gulf of Mexico producers to evacuate personnel from its offshore platforms, including Chevron, Shell, BP, and BHP.

The tropical "disturbance" set to hit the Gulf may soon become Hurricane Barry, the latest indications from the National Hurricane Center announced late Wednesday afternoon show, which designated the cluster of storms over the GoM as "Potential Tropical Cyclone 2". The disturbance is likely to become a storm Wednesday or Thursday, with a possible hurricane forming over the weekend.

The Gulf of Mexico accounts for 17% of the total crude oil output in the United States, which the latest EIA data shows to be 12.2 million barrels per day.
Doesn't help that oil inventories had a much bigger drawdown in the US than expected
U.S. crude stocks fell 9.5 million barrels in the week to July 5, more than triple the 3.1 million-barrel draw analysts had expected as refineries ramped up output, the Energy Information Administration (EIA) said.
Thus, boom – Brent and WTI up 5%: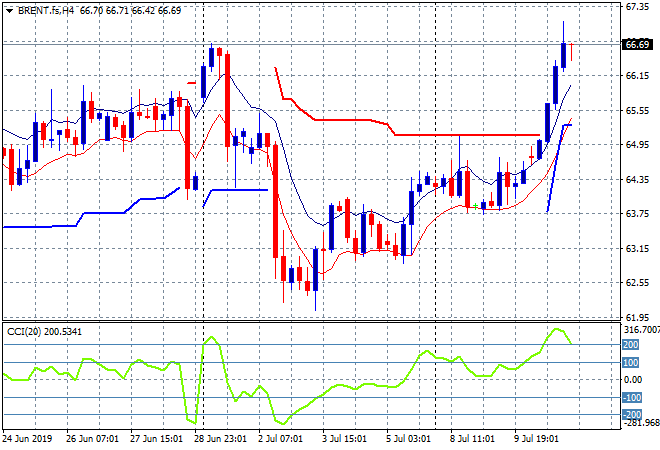 WTI crude has surpassed its June highs but is still well off the March highs nearer $66USD per barrel, or the Saudi preferred 2018 levels at $75: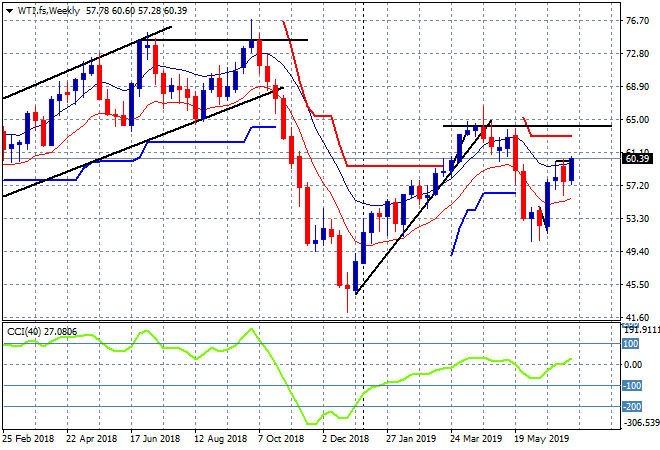 Maybe Kushner et al can whisper another conflagration with Iran soon? Watch this space.
Latest posts by Chris Becker
(see all)