From Westpac's marvelous Red Book:
The Westpac–Melbourne Institute Consumer Sentiment Index declined 4% over the three months to July, taking the Index to 96.5, a two year low.

― The fall is troubling given the context, coming despite several positives including interest rate cuts; income tax relief; reduced political uncertainty following the Federal election; and signs that the Sydney and Melbourne property markets are stabilising.

― The component detail shows the decline centred around expectations for the economy and the outlook for family finances, with sharp falls in these subindexes partially off set by a modest gain in assessments of current conditions.

― Risk aversion eased slightly but remains near historical highs. The Westpac Risk Aversion Index edged down slightly to 45 from 49 in March and 51 in December. The Index is still well above the long run average of 14.7.

― CSI± our modified sentiment indicator that we favour as a guide to actual consumer spending, has been better supported, rising 1.5% between May and July. However, it was coming from a much weaker starting point than the headline sentiment index, and at 89.8 remains over 12pts below its long run average of 102.4. As such the signal is still consistent with falling per capita consumer spending. Partial data and business surveys suggest spending remained weak in Q2.

― Consumer attitudes towards major purchases have also been better supported, the 'time to buy a major item' sub-index down only 4%yr. However, actual spending on 'big ticket' items has weakened sharply over the last year, suggesting other factors such as budget pressures, and reduced access to finance are over-riding buyer sentiment when it comes to purchase decisions.

― Housing-related sentiment continues to show a clearer positive response to lower interest rates and other policy developments, both 'time to buy' and house price expectations recording strong increases.

― The 'time to buy a dwelling' index lifted a further 3.2% over the 3mths to July, the month marking the fi rst above average read in 4½ years. The index has now risen 36.8% from its mid-2017 low, NSW and Vic continuing to show the biggest turnaround.

― The Westpac-Melbourne Institute Consumer House Price Expectations Index has posted an even bigger surge jumping 33.5% between May and July. At 119.4, the Index is at its highest level since May last year but still below the long run average of 126. The level looks to be broadly consistent with stable prices.

― Consumer confidence in the labour market has deteriorated significantly since May the Westpac-Melbourne Institute Unemployment Expectations Index jumping 11.2% over the June-July (recall that higher reads mean more consumers expect unemployment to rise in the year ahead). At 134.4, the Index is materially above its long run average of 130 for the first time since September 2017 implying consumers expect a moderate rise in the unemployment rate over the next 12mths.
And one last one for good measure: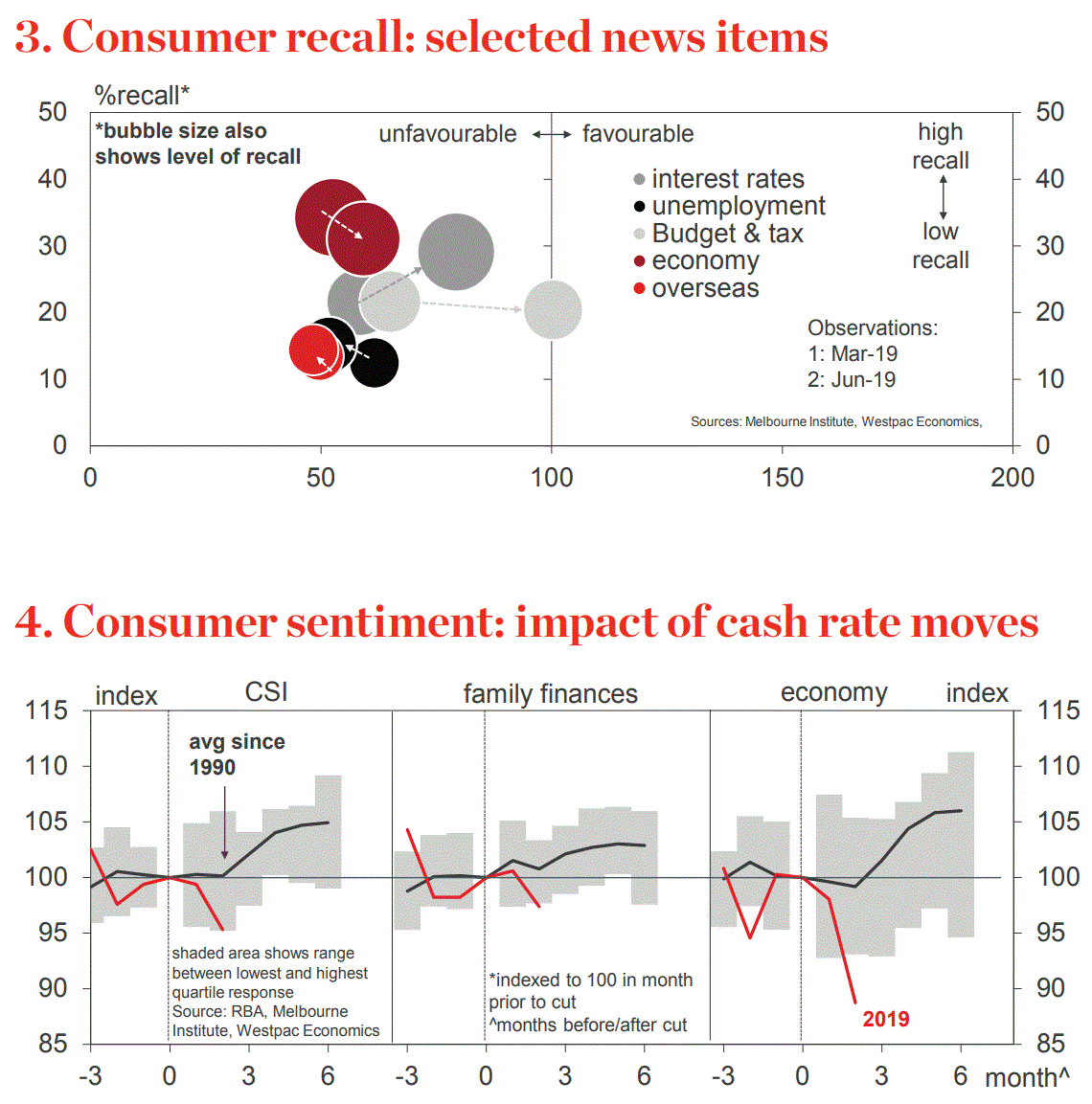 Looks like consumers no likee ScoMo or ZIRP. Perhaps it's time for some fiscal!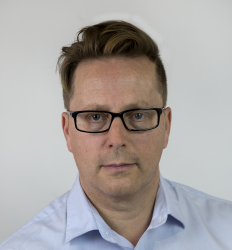 Latest posts by David Llewellyn-Smith
(see all)