Hong Kong keeps burning, via Bloomie:
Hong Kong police fired tear gas to disperse demonstrators who had earlier surrounded China's main local government office, as an otherwise peaceful protest march turned tense late Sunday.

Clashes broke out as police attempted to clear the remnants of the latest mass rally against the government and its now-suspended effort to allow extraditions to mainland China. The Hong Kong government denounced the protest outside China's main liaison office as an act "openly challenging the country's sovereignty.''

The march marked the sixth straight week of anti-government rallies that have put increasing pressure on the financial hub's administration. Organizers said 430,000 people turned out for Sunday's march, while the police said 138,000 attended at its peak.
And more from the SCMP:
At least 36 people were injured in unprecedented late-night violence at a Hong Kong railway station on Sunday, as a rampaging mob of men in white T-shirts attacked black-clad protesters and passengers indiscriminately.

No police officer was in sight as dozens of men, who witnesses suggested were triad gangsters, stormed into Yuen Long MTR station at around midnight by forcing open closed entrances. They hurled objects at protesters and travellers alike, and assaulted members of the public, including journalists.

Some people protected themselves with umbrellas, while others tried to fight back by hurling helmets at them. By the time riot police arrived, local residents were furious and accused them of deliberately letting the assailants run wild.

By 2.30am, at least 36 people had been sent to one of three nearby hospitals or had sought treatment there themselves, according to the Hospital Authority.

Meanwhile, absolutely astonishing scenes in Yuen Long, where Triad members clad in white are attacking anyone suspected of being a pro-democracy demonstrator (people wearing black are a target as that's been the dress code for some marches, hence why triads are all in white). pic.twitter.com/lo13nRGp0L

— Jack Hazlewood (@JackHHazlewood) July 21, 2019
Alas as expected. The Communist Party of China's Ministry of State Security is only just getting started.
Democracy campaigners are seeking asylum, also at Bloomie:
Dozens of Hong Kong protesters involved in the ransacking of the city's Legislative Council this month have arrived in Taiwan to seek asylum, the Apple Daily newspaper reported.

About 30 protesters have already landed in Taiwan, while as many as 30 others — and possibly more — are planning to try soon, the Hong Kong newspaper said, citing unidentified people who assisted them.

The fleeing activists were part of the group that smashed into the legislature on July 1, the paper said. The people who assisted the protesters told the paper they had been in contact with Taiwan's Mainland Affairs Council, which handles the island's relations with Beijing, to seek help.
While Staya rides in to help…itself, at the AFR:
Trade Minister Simon Birmingham will make an official visit to China next month in what the government hopes will be another step towards thawing relations with Beijing and securing a meeting between leaders by the end of this year.

With the Chinese again angry at Canberra, this time over the government's representations on behalf of detained Australian citizen Yang Hengjun, Senator Birmingham will travel to Beijing in the first week of August for talks on the Regional Comprehensive Economic Partnership.

RCEP is a 16-nation Asia-Pacific trade pact that Australia and others want negotiated by the end of the year to help cushion the impact of what looms as a dangerously protracted US-China trade war.
God help us if we ever need support to defend our own democracy.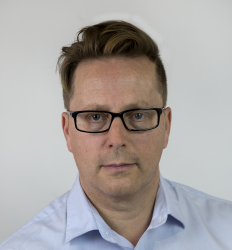 Latest posts by David Llewellyn-Smith
(see all)