Via Gottiboff:
So, since 1990 we have had three seven to 10-year strong markets plus three tough markets which usually lasted two to three years.

Now it's about to turn.

The spark comes from Hong Kong not mainland China, where it is now very hard to extract money.

Since then Hong Kong property buying in Australia has increased but most of the money comes via Singapore. That's why when Bloomberg reported this week that Singapore private bankers are being flooded with inquiries from investors in Hong Kong who are worried about the long-term effects of the political crisis, it was a sign that the money exodus to Australia was about to move up a notch.

…The Chinese have picked Melbourne as the Australian city of the future. Some of that preference stems from what happened when the credit squeeze hit…In Melbourne the local families banded together via non-bank finance vehicles and helped out.
This makes a certain amount of sense. Though Chinese have definitely preferred Sydney to Melbourne in the past. But it will need to be driven by OTC lending and cash because the Aussie banks are still constrained by APRA on foreign buyers, quite sensibly.
To that extent it will represent a limited inflow, I suspect, but we shall see.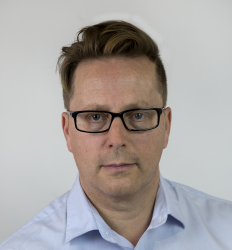 Latest posts by David Llewellyn-Smith
(see all)