In August last year, New Zealand's Labour-led coalition Government introduced legislation to amend the Overseas Investment Act to preclude foreign buyers from purchasing residential property.
The legislation came as Statistics New Zealand data showed that foreign buyers had gobbled one-in-ten inner Auckland homes:
In the September 2018 quarter, 9.8 percent of home transfers in Auckland inner city (Waitemata local board area) were to people who didn't hold NZ citizenship or a resident visa, down from 22 percent in the June 2018 quarter, Stats NZ said today.

"This quarter's share of overseas buyers in Auckland's inner-city is similar to the 9.3 percent of home transfers to overseas people in the September 2017 quarter," property statistics manager Melissa McKenzie said.
Today, Bloomberg reports that the foreign buyer ban has hammered house prices in Christchurch and to a lesser extent Auckland:
Queenstown's popularity with buyers from Australia, Asia and the U.S. had seen values double in little more than three years. The boom has been brought to an end by a nationwide ban on foreign property buyers the government introduced in October in a bid to make housing more affordable for its own citizens…

"It's very, very clear the foreign buyer ban has impacted the Queenstown market," said Nick Goodall, Wellington-based head of research at Corelogic New Zealand. "It's a massive chunk of demand taken out."

Prices in the Queenstown region fell 0.1% in June from a year earlier — the first annual decline since July 2011 — and dropped 2.2% the past three months, according to Corelogic data…

The ban on foreign speculators has also impacted on Auckland, the nation's most populous city, where prices have dropped 2.7% over the past year…

"Queenstown and Auckland are international markets, in particular Queenstown," Kerr said. "A lot of buying was pulled forward leading into the ban. Prices in Queenstown are now falling and it looks like that will get worse."
For years Kiwis were told that foreign buyers weren't significant players in the housing market and weren't inflating prices. Now the truth is revealed.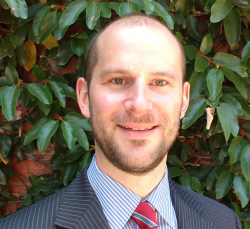 Latest posts by Leith van Onselen
(see all)