Later this week, New Zealand's Labour-led coalition Government will introduce legislation to implement the first tranche of its demand-side housing reforms, amending the Overseas Investment Act to preclude foreign buyers from purchasing residential property. From The Canberra Times:
Ms Ardern's Labour Party is adamant that a law change banning foreigners from buying most types of homes in the country… will help damp down property prices.

The bill will still allow foreigners to buy new apartments in large developments and multi-storey blocks. Existing homes remain off limits to non-residents, but people from Australia and Singapore will be exempt from the ban, due to free-trade rules.

David Parker, the minister for trade and economic development who is responsible for the bill, said it wasn't just about house prices.

"In this world of concentrating wealth, we don't want this coterie of ultra-wealthy people overseas being able to outbid successful New Zealanders for what is our birthright, not theirs," he said.
Great to see. Although I would have gone further and banned temporary residents from purchasing established dwellings as well. As is the case in Australia, there is also the issue of how the new regime will be enforced. After all, there's little point in having the rules in place if they are policed lackadaisically, and those found breaking the rules are not punished adequately.
According to Statistics New Zealand, foreign buyers gobble 7.3% of Auckland homes in the March quarter: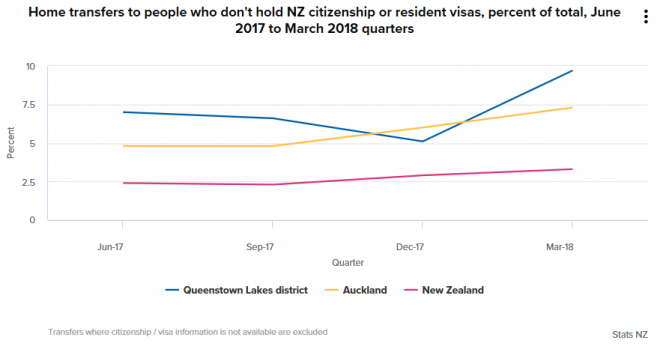 This is material given the acute housing pressures in Auckland, where average dwelling values are above $1 million and there is a chronic shortage of housing: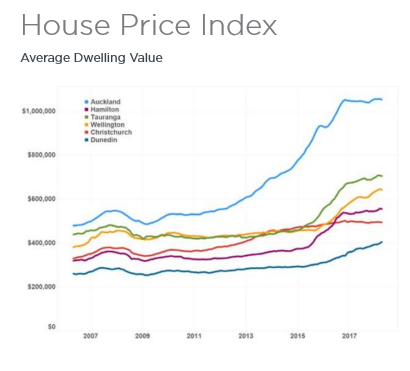 Latest posts by Leith van Onselen (see all)