Interesting stuff out of Brussels today. First, The Guardian:
Brussels has roundly rebuffed Boris Johnson after he laid down tough conditions for the new Brexit deal he hopes to strike over the summer.

Speaking to the House of Commons for the first time as prime minister on Thursday, Johnson reiterated his campaign pledge of ditching the Irish backstop and promised to ramp up preparations for a no-deal Brexit immediately.

"I would prefer us to leave the EU with a deal," he said. "I would much prefer it. I believe that it is possible even at this late stage, and I will work flat-out to make it happen.

…In a phone call later in the day, the European commission president, Jean-Claude Juncker, signalled the EU27's determination to stick with the deal negotiated with Theresa May's government – which includes the backstop.

"President Juncker listened to what Prime Minister Johnson had to say, reiterating the EU's position that the withdrawal agreement is the best and only agreement possible – in line with the European council guidelines," a commission spokesperson said.

Juncker told Johnson the EU was willing to "add language" to the political declaration – the non-binding document that covers the future relationship – but would only consider any other proposals "providing they are compatible with the withdrawal agreement". The spokesperson added that the two men had swapped mobile numbers.
Perhaps they can on a date. It's too early to tell if this is all posturing.
Meanwhile, at the FT:
The EU has urged the US to join forces in countering Chinese attempts to define the technologies of the future, saying a transatlantic alliance is needed to influence global standards for sectors such as telecoms and the internet of things.

As part of a progress report into EU-US co-operation on trade, Brussels said that the "strategic case" for the two economies to work together on setting technical standards "has never been greater" given the competing models being advanced by Beijing.

"These new regulatory models are a cause of common concern given the important role played by the [Chinese] state in deploying market-distorting practices to build domestic champions in key strategic sectors," the commission, the EU's executive branch, said.

The comments reflect EU concerns that Chinese state-backed companies and the government in Beijing have sought to extend their influence in bodies such as the International Telecommunication Union and the International Organisation for Standardisation, which set technical criteria for new products and technologies.

Both the EU and the US fear that China — having forced foreign companies active on its territory to share their technology for years — is seeking to dominate intellectual property in cutting edge fields such as artificial intelligence and 5G mobile networks.
El Trumpo might have written that himself.
I continue to be quite concerned that the UK is going crash out of the EU. And am encouraged that there is no real end in sight to the trade war.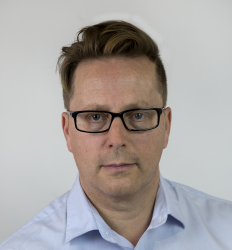 Latest posts by Houses and Holes
(see all)