Some genuinely whacko stuff today from the AFR:
Soaring solar generation has meant that renewables provided 30 per cent of Australia's midday power supply most days last month, depressing wholesale power prices and piling pressure on coal-fired generators unable to ramp down their operations,

…The new figures to be released on Wednesday by respected analysis firm Green Energy Markets found that total solar power generation doubled in June compared with two years previously. Power production from solar was large enough to drive renewable energy's share of the market up above 30 per cent in the middle of the day for 20 of the 30 days in June, for the first time ever in winter.

…"This is what is going to kill this boom in renewables, unfortunately," Green Energy Markets director Tristan Edis, who expects zero or negative prices on the NEM to become a lot more common in the next 12 months across other states as well as South Australia.
No, it isn't. It's going to kill coal which is the whole point, right? And, can I say, cheaper energy is not cause for alarm. It is cause for celebration.
Not that the cheaper power is even here yet. Thankfully the average wholesale price in the National Electricity Market (NEM) has been trending lower since the 2016 spike driven by the gas cartel: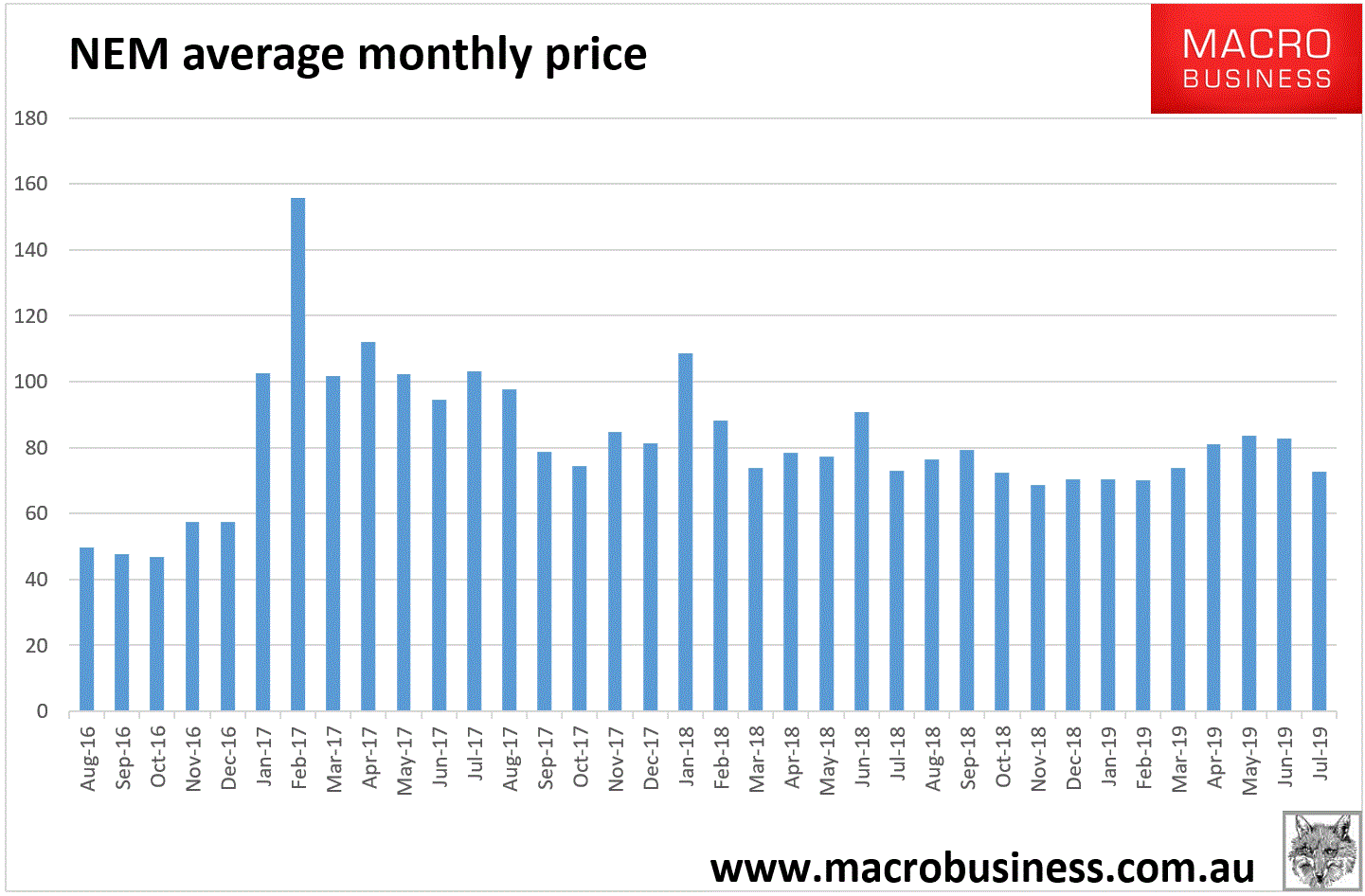 But at $72.70MWh it is still double the historical average price.
The price should keep falling as renewables come on and gas prices fall and thank god for it.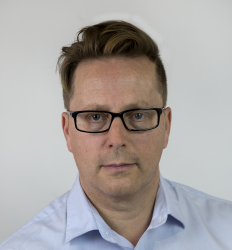 Latest posts by David Llewellyn-Smith
(see all)