Spot to the moon. Paper to the moon. Steel to the moon. Chinese steel output restrictions have juiced another leg in the bubble. The trade war truce is aiding sentiment too. We can tell it's all froth from the simple fact that both will lower iron ore demand! The charts:

And a few more. First, Chinese port inventories fell to 115.25mt last week as the supply squeeze continues: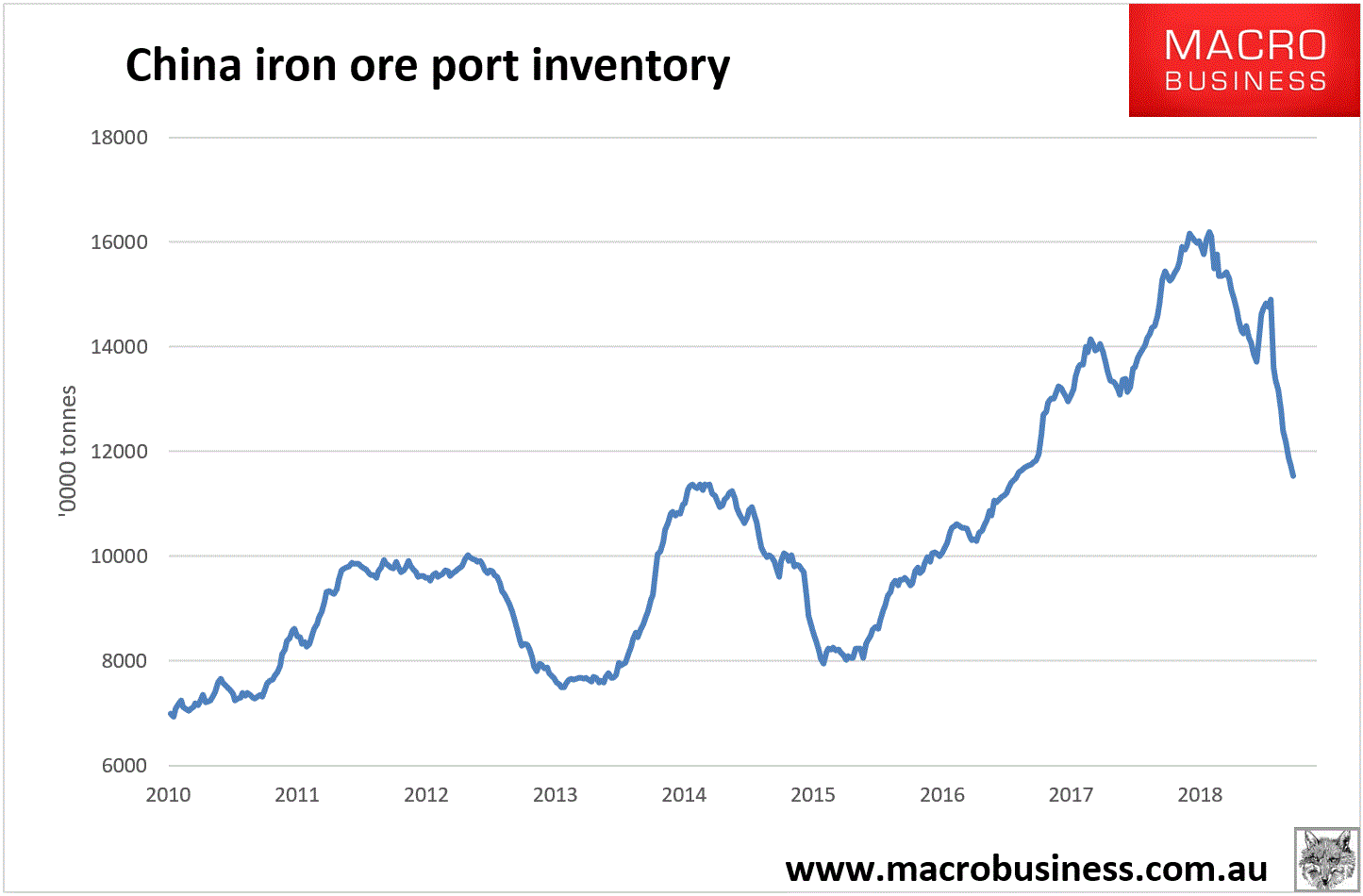 Second, the Chinese steel PMI slumped to 48.2, painting a pretty ordinary picture for demand: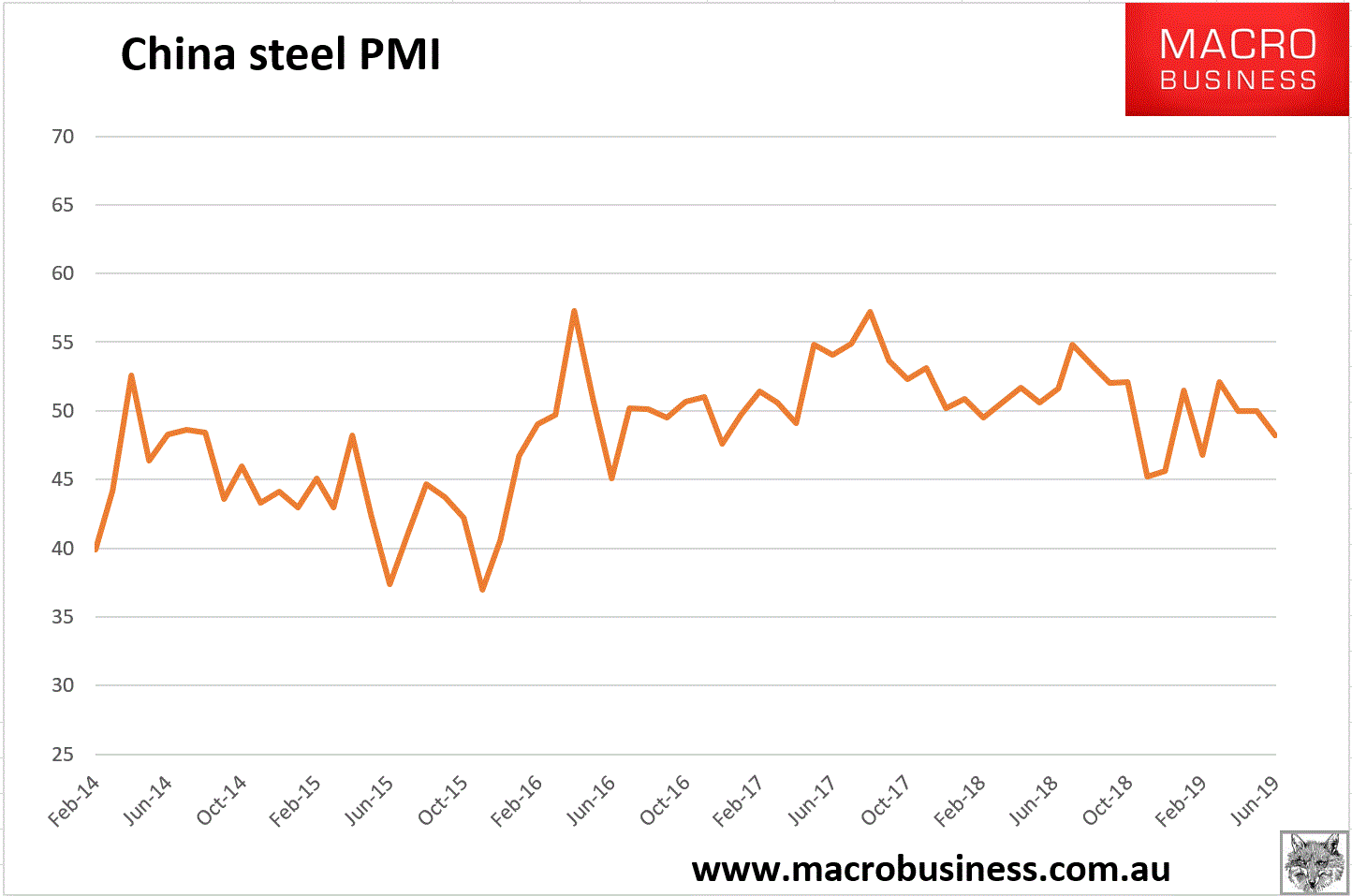 It's a wild and free bubble blowoff now, that will pop in due course.
Latest posts by David Llewellyn-Smith (see all)