Reuters has the wrap:
The most-active DCE iron ore contract closed down 1.2% at 899.5 yuan a ton, while the rest of China's ferrous complex edged higher.

"You may see some correction today, or maybe tomorrow, but generally speaking, the uptrend is intact, with demand still supporting the prices," a Shanghai-based trader said.

China's government promised it will keep "order" on the iron ore market at a meeting last week with the country's steel producers, according to a source who attended the meeting.

"There is no doubt that frenzied speculation is driving prices higher," INTL FCStone's Meir said. "We see it in our business where some of the Chinese funds have left the base metals space and are trading iron ore instead."
Oh yeh. To the charts: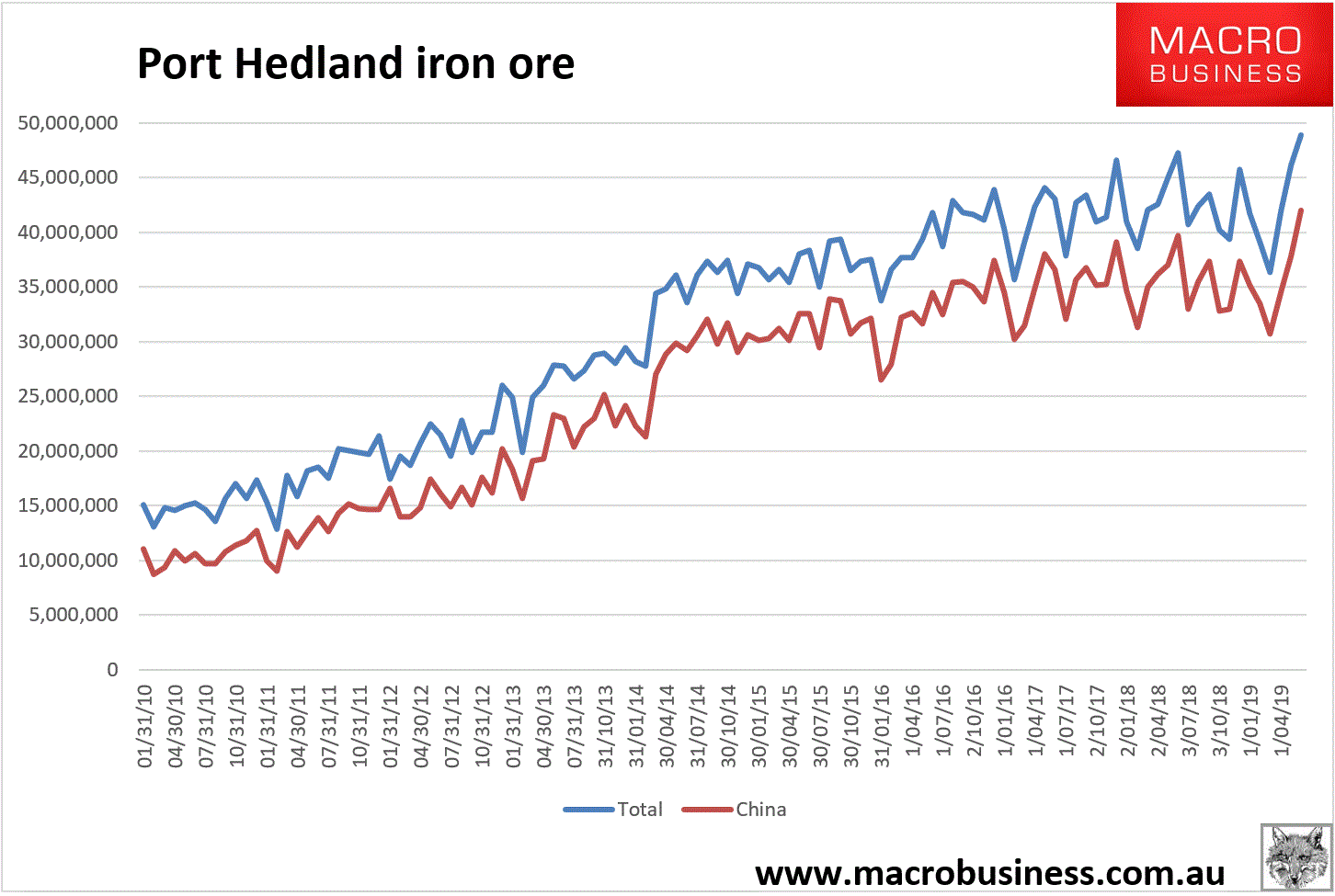 Spot was down. Paper stable. Steel is stuck. Port Hedland June output was an astonishing 48.9mt, a clear new record. This is now up 150mt annualised from the cyclone effected lows. If this level of shipping were sustained throughout H2 then it would be up 43mt on last year, virtually covering the remaining Brazilian supply gap all by itself. Everyone except RIO is now making hay while the Sun shines.
The opportunity for greater market share is irresistible, especially as RIO keeps playing silly buggers. This is also pressure for Vale to return as soon as possible, though analysts are slow to catch on, via Platts:
"The Brucutu start will help the market but I don't think it will be followed by a swift restart of Timbopeba and Alegria. We are expecting Vale to fall in the bottom range of their guidance," Serafino Capoferri, a research analyst from Macquarie Group, told S&P Global Platts in an email last week.

"I think the worst is over in [terms] of physical tightness. But with Rio & BHP output down year on year, 60 million mt of capacity still offline in Brazil and feeble supply response from high cost producers, the market will stay tight and prices will likely average above the cost curve in the second half of 2019," Capoferri said

"In short – I think iron ore is sticky near term, the market is not what it used to be," he added.

Aside from the current market expectations of tight spot supply from Australian miners in July and August, there are views about a residue impact from Cyclone Veronica earlier in the year.

"There were disruptions to mining operations and shipments following the cyclone, but a rather unsustainable ramp-up in production afterwards might have contributed to current issues faced in the form of worsening specifications for mainstream medium grade fines," one international trader said.
Yeh, yeh. So why are volumes ripping then? Vale does have the luxury of the high price to take its time but lost market share is notoriously painful to to recover, and is usually only done so via heavy discounting, so it will return as soon as practicable.
I still think this is a bubble fit to pop.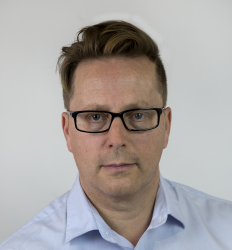 Latest posts by David Llewellyn-Smith
(see all)