Spot prices eased. Paper was stable. Steel isn't going anywhere. Reuters sums it up:
Utilization rates at steel mills across China fell to 66.02% as of Friday, the lowest since late March, data compiled by consultants Mysteel showed.
That is way down on the Q1 rates. With steel inventories still at reasonable levels it appears demand in China has peaked. Chinese credit data Friday night was only OK as well so I expect H2 will be at best stable. To the charts:

Also Friday night we saw trade data. Chinese steel exports  were also soft at 5.3mt, suggesting external demand sucks: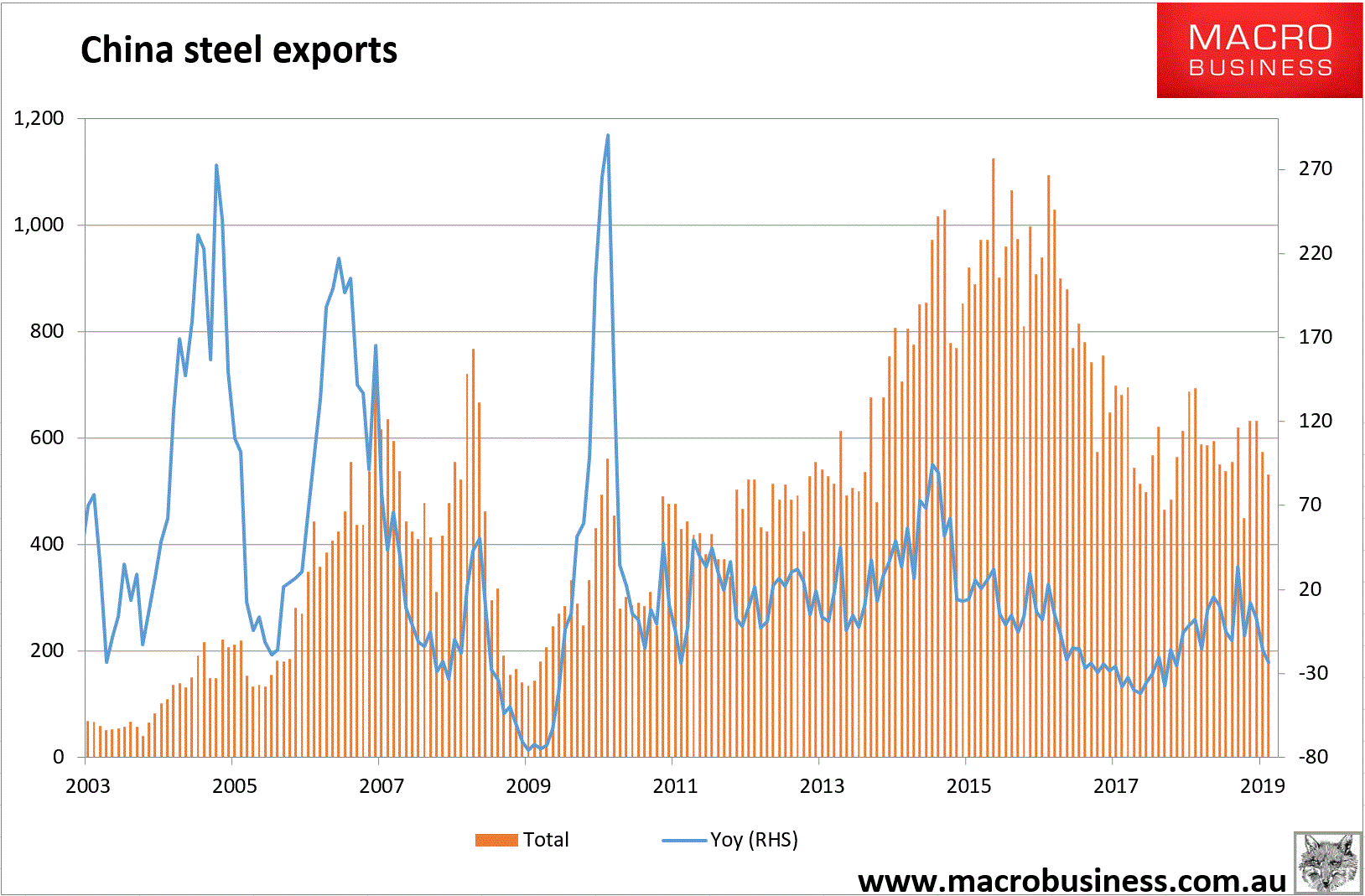 Import data clearly showed the impact of weak supply with only 75.5mt imported by China in June: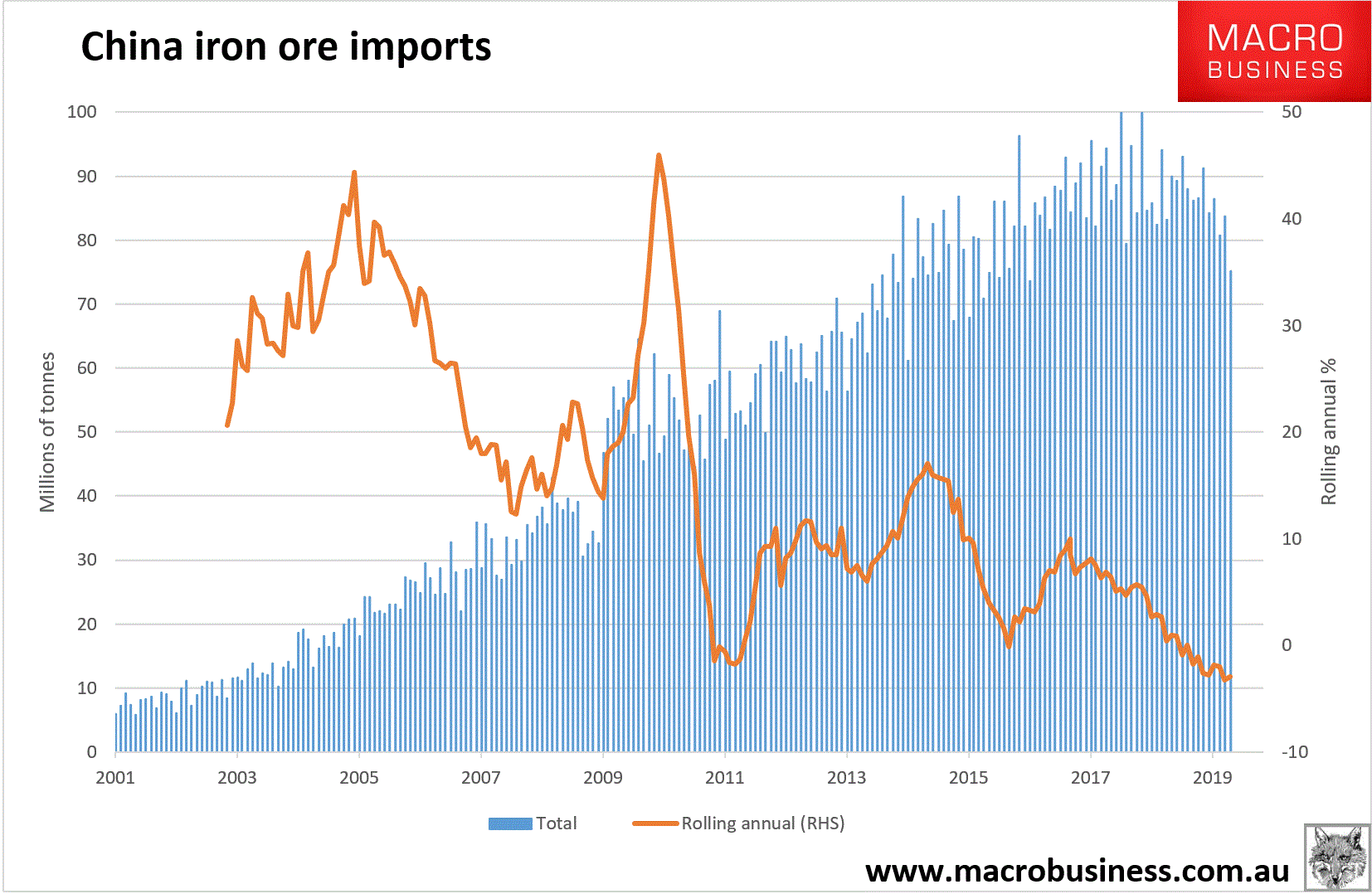 This coincided perfectly with Brazil's April supply wipe out, which has since rebounded strongly: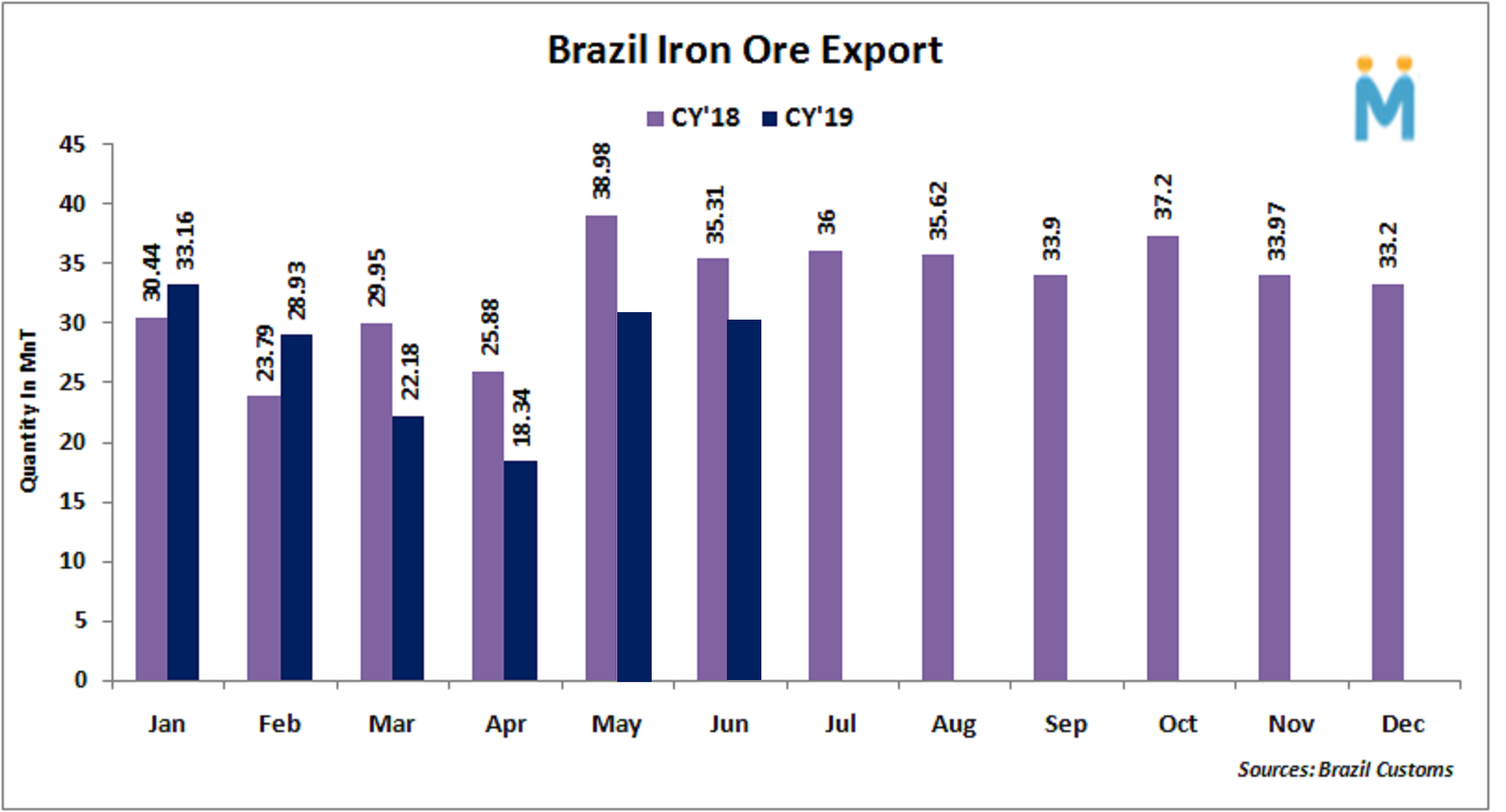 And will keep doing so as Brucutu returns.
Finally, the Baltic Dry roared to new highs Friday as supply returns: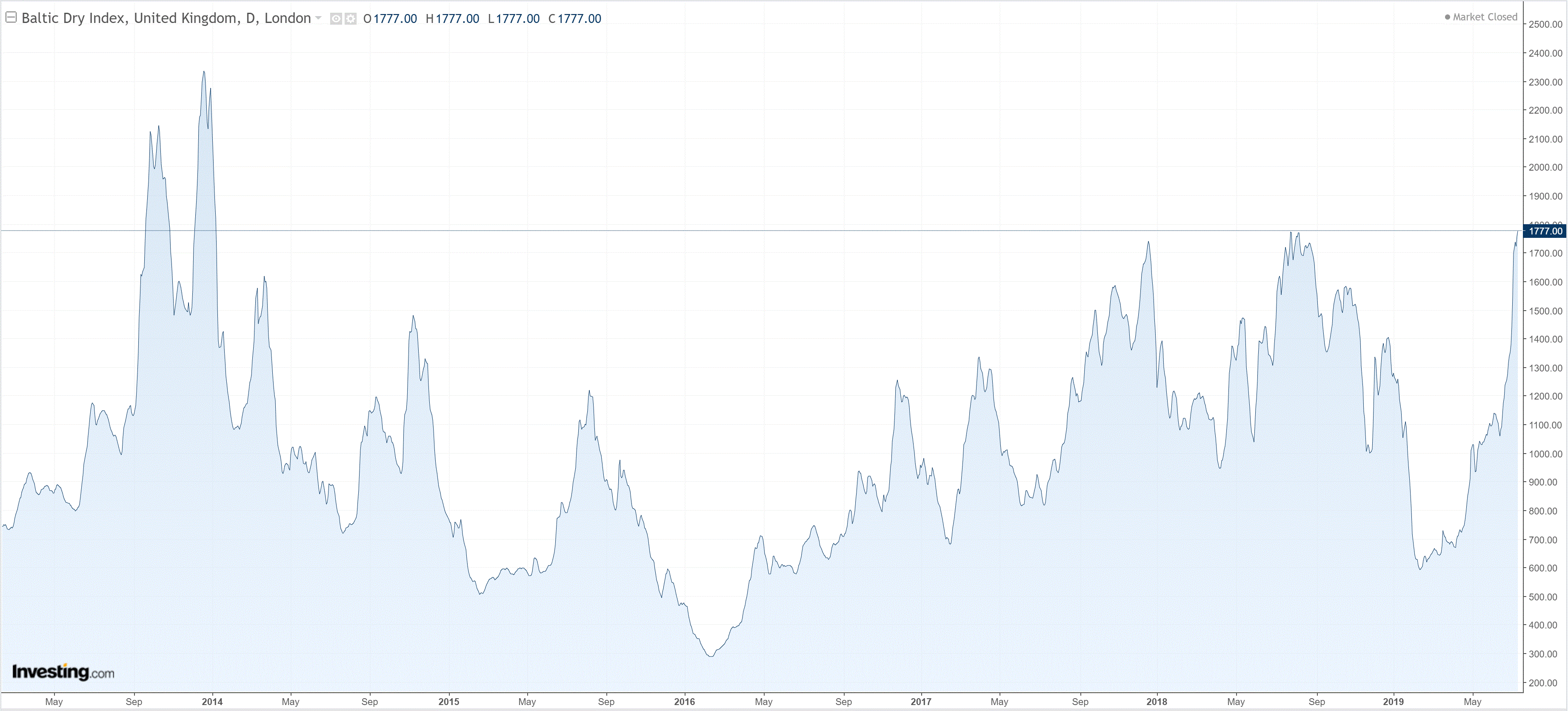 This boom is all but over. Price falls ahead.
Latest posts by David Llewellyn-Smith (see all)