Texture from Reuters:
Singapore-based steel and iron ore data analytics firm Tivlon Technologies is keeping its price forecast of $150 a ton by October.

"We expect the launch of infrastructure projects in China to peak in the third quarter and further uplift demand for steel," it said in a note.

…China's iron ore imports in July are likely to remain flat compared with June, but down 4.8% versus July 2018, according to French data firm Kpler, which tracks commodity flows.

Brazilian miner Vale discharged 13.3 million tonnes of iron ore in July, up 7.18 million tonnes or 116% from June, Kpler said in a note.

However, among the Australian iron ore exporters, only Roy Hill is discharging more volumes this month, while Fortescue Metals Group, Rio Tinto and BHP are reducing July shipments to replenish their stocks after the sell-off in May and June, it said.
Sounds like a rebalancing market to me. Why might we see more public investment? Because private sector investment is dying: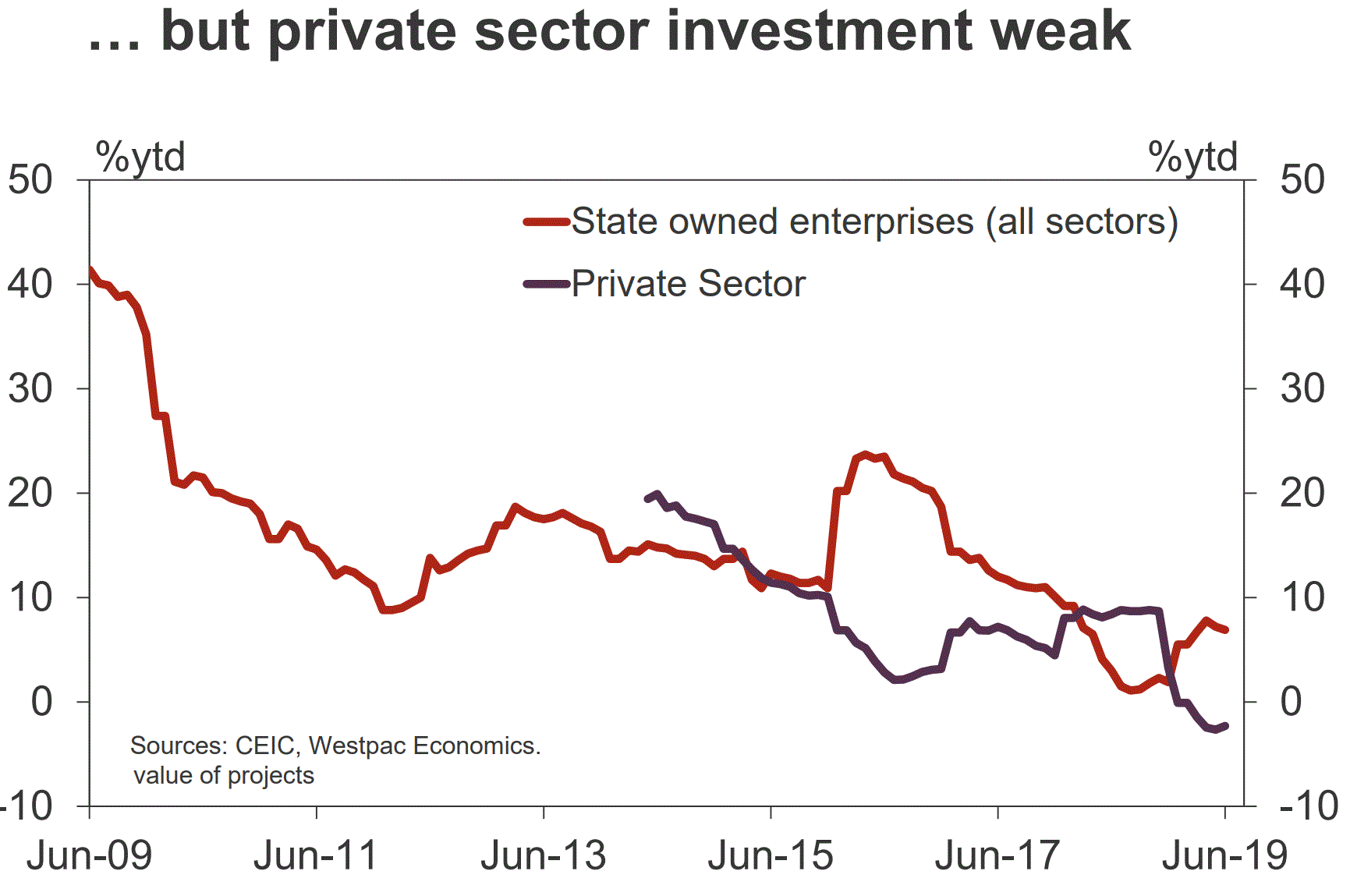 We're looking at offsetting losses in steel demand here not some new boom.
The market rallied Friday on the news that China has suspended its blanket winter steel bans, which gives you some idea how desperate Beijing is to appear to be in control of growth amid the trade war. Environmental concerns are forgotten.
To the charts: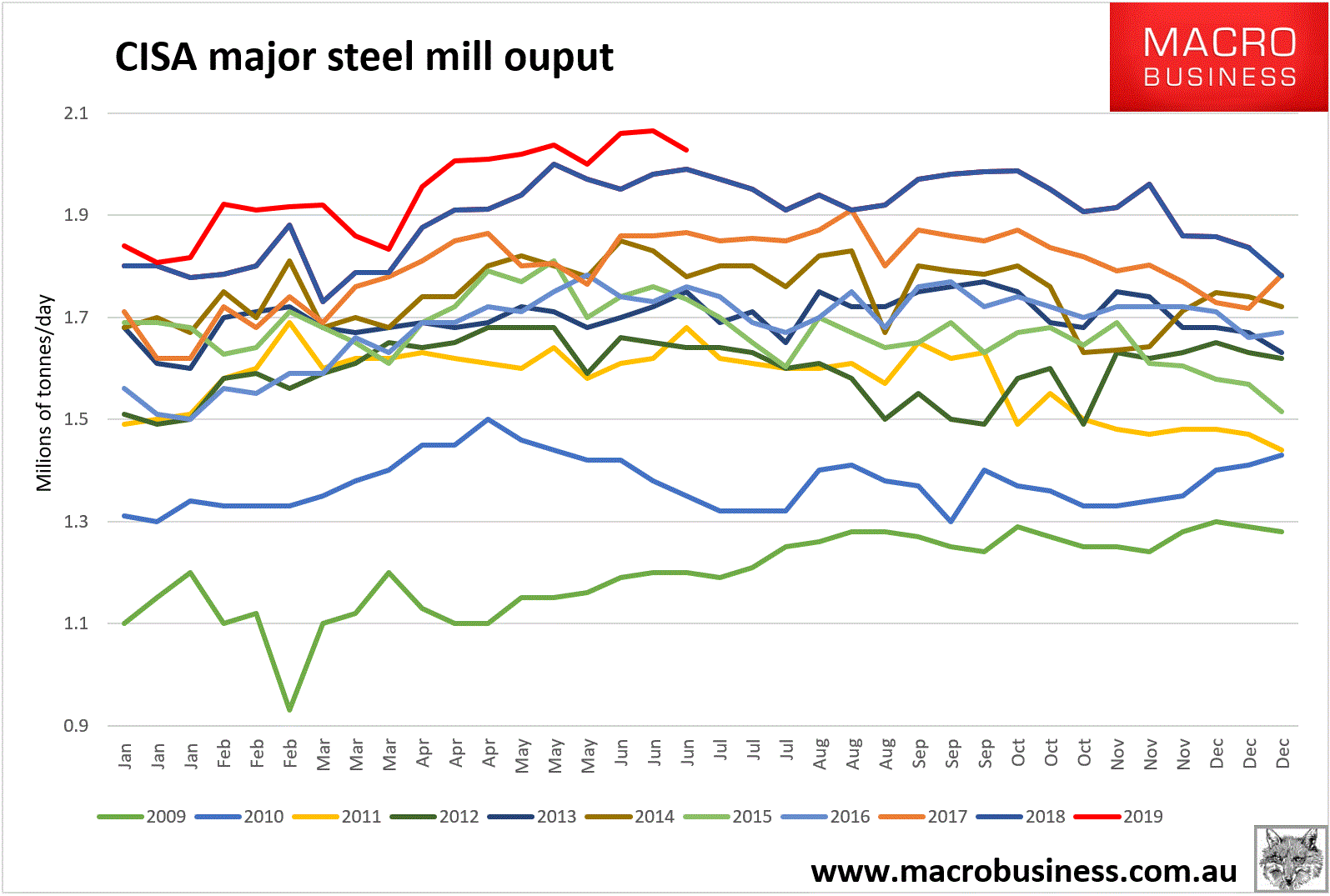 Spot was up. Paper too. Steel is going nowhere and inventories are rising. CISA output for late June fell a little.
I can only repeat, this boomlet has been a supply not demand story and so will be the bust. There is abundant idle iron ore everywhere. All Vale did was switch it on. As its volumes return it will have to be switched off again via lower prices.
David Llewellyn-Smith is Chief Strategist at the MB Fund and MB Super. David is the founding publisher and editor of MacroBusiness and was the fouding publisher and global economy editor of The Diplomat, the Asia Pacific's leading geo-politics and economics portal.

He is also a former gold trader and economic commentator at The Sydney Morning Herald, The Age, the ABC and Business Spectator. He is the co-author of The Great Crash of 2008 with Ross Garnaut and was the editor of the second Garnaut Climate Change Review.
Latest posts by Houses and Holes (see all)