Contemporary Australian governance is all about diffused responsibility. Rule one in this new public disorder is to pretend to reform by instructing the demonstrably failed to do it right. It's virtue signalling writ large that changes nothing while protecting your arse. To wit. Josh Recessionberg, who stupidly reappointed APRA chairman Wayne Byers before he got the Hayne Royal Commission final results. Now both men looks like dills, via the AFR:
Treasurer Josh Frydenberg has secured a guarantee from the prudential regulator to accept all recommendations of the Samuel review, including the adoption of powers to veto the appointment of directors, and it will be given more money to do so.

Mr Frydenberg spoke on Thursday and the day before to APRA chairman Wayne Byres and was confident there would be no more push back from the regulator against some of the more contentious recommendations from the capability review into the prudential regulator.

This included new powers to veto the appointment of directors, something Mr Byres complained would require significant resources, create a "huge bureaucratic machine" and introduce an element of moral hazard.
And why would anyone take this seriously when Recessionberg and Byers have just completely failed to hold themselves to account? Certainly not APRA staff, also at the AFR:
Working conditions in a division of the Australian Prudential Regulation Authority that was advising the banks on culture became so toxic that most of the team have quit in frustration over the last 18 months.

Many of those who threw in the towel have gone on to open thriving consultancies, including ASIC's boardroom shrink of choice Elizabeth Arzadon, who resigned from APRA in May 2018 only to be scooped up by the corporate cop months later.

Former members of APRA's governance, culture and remuneration team who spoke to The Australian Financial Review said they were regularly undermined by senior executives who did not believe in their mission.
What is the point of a failed Receessionberg instructing a failed Byers to fix a failed APRA? Byers has to go. The Centre Alliance patriots are onto it:
Centre Alliance Senator Rex Patrick has called for the resignations of APRA chair Wayne Byres and his deputies after a review into the organisation found its leadership wanting.

The review of the Australian Prudential Regulation Authority (APRA), done for the government and led by former ACCC chief Graeme Samuel, found that "leadership, people and culture" were issues and that it "should address variation in leadership capability for all management levels".

"If you look at the findings of the banking royal commission and this review you see that APRA has been asleep at the wheel. Leadership and culture have been identified as a problem and they are set at the very top," Senator Patrick said.

"You can't earn $886,000 [as Mr Byres does] and not be fully responsible for leadership, transparency and contestability," Senator Patrick told The New Daily.

"It's not proper for him to stay in that role. Ultimately, the buck must stop with someone."

Senator Patrick also called for Mr Byres' deputies, Helen Rowell and John Lonsdale, to be called to account.

I am also of the view that the deputy chairs, both earning $709,000 per annum, should also consider their ongoing tenure," Senator Patrick said.

"For far too long, there has been a great reluctance for senior officials in the public sector to accept personal responsibility for the failures of performance and governance by, or within, their organisations."
Hear, hear.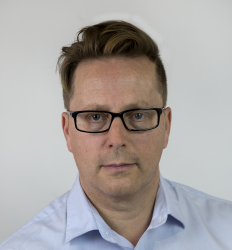 Latest posts by David Llewellyn-Smith
(see all)