by Chris Becker
The undollar crypto currency the mainstream economists love to hate – Bitcoin – has seen a meteoric rebirth since the start of March this year, tripling in "value":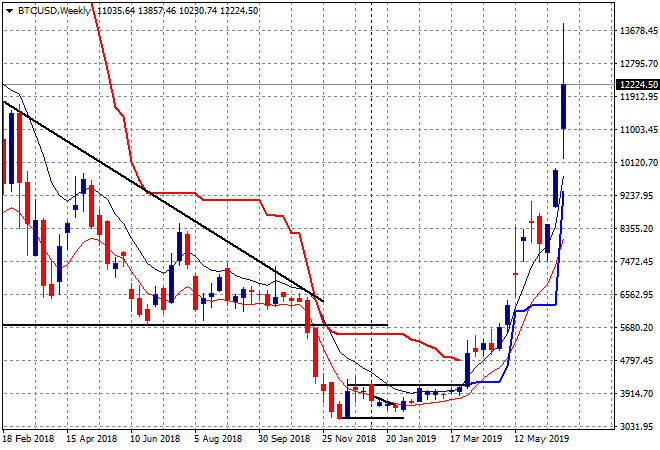 Having reached nearly $USD14000 mid way through last week, Bitcoin also showed why for most investors/speculators, its something to avoid traversing in the short term, having fallen over $3000 per coin in less than 24 hours: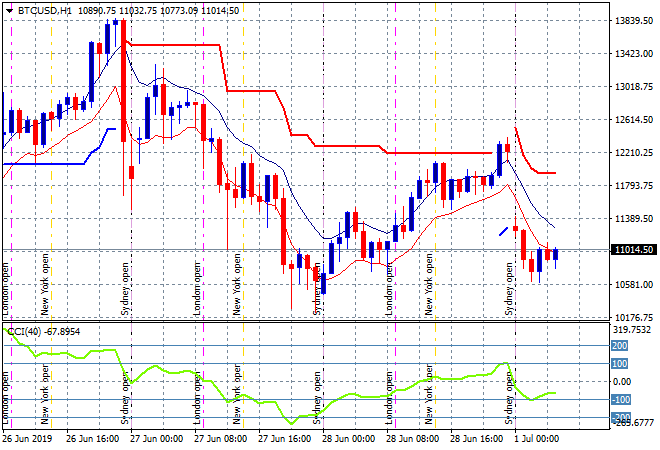 The falls are easily explained post-facto. From the ABC:
Bitcoin's sharp fall began at the same time as an outage on popular trading platform Coinbase.

"The cryptocurrency world was once again reminded of the violent swings we can see with bitcoin," said Edward Moya, senior market analyst at OANDA. "After a meteoric rise over the past two weeks, the digital currency sold off as short positions approached record territory and after Coinbase's brief outage.

"Further downward pressure could see the psychological $US10,000 level targeted."
Equally, the steep climbs and breakouts are always divined with 20/20 hindsight, but in reality the only way to play this meta-money is via classic technical analysis, as I explained back in February, where a breakout above repeatedly tested firm resistance at the $4100 point level will see the"speculators to pile in":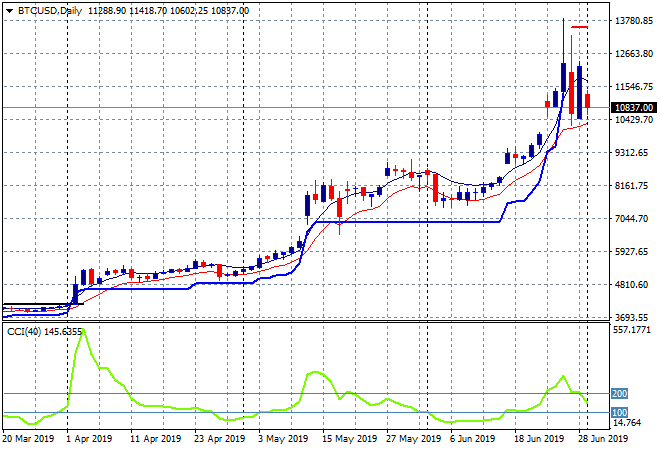 Since then, subsequent breakouts are driven by retests of former highs, making a step like formation, before the recent blowoff as late comers goosed the not golden egg. The current price pattern on both the weekly and daily charts is again, classical end of bubble signalling, with a clustering of nearly engulfing candles as the bulls and bears battle it out.
The monthly chart below shows how this recent run up has so far failed to reach the former blowoff highs back in 2017 at just below $20,000, also echoing the price pattern of buying exhaustion:
While value remains near zero for Bitcoin, its humans endeavour to speculate that drives all real values, as FOMO helped the HODL crowd recoup some of their losses this time around. As always, use risk management and proper capital allocation – namely a fraction of your portfolio – when playing with anything like Bitcoin. Or new build Australian apartments.
Latest posts by Chris Becker
(see all)