Via The Australian:
Some 15 million tonnes of Australian thermal coal worth more than $1 billion is waiting to clear customs in China, according to industry analyst Platts, with no sign of an easing in processing delays imposed since February.

"Thermal coal market participants say they are yet to see any changes to Beijing's import policy for seaborne traded coal, including Australian origin, which has endured long holdups at Chinese ports for the past several months," Platts' Asian thermal coal editor, Michael Cooper, told The Australian.

…Platts has also been told that China could look at imposing stricter controls on all imported coal in the last quarter of the year, with total imports looking like running ahead of the unofficial annual quota.

…Platts said a trader in north China had reported that his state-owned company was "wary of importing Australian and Colombian cargoes in case import curbs were further tightened".

Platts said there were reports that coal stocks were "overflowing" at Chinese utilities and a port in southeast China near to end users (of coal) was "running out of space for discharging cargoes".
Where goes LNG goes coal and vice versa: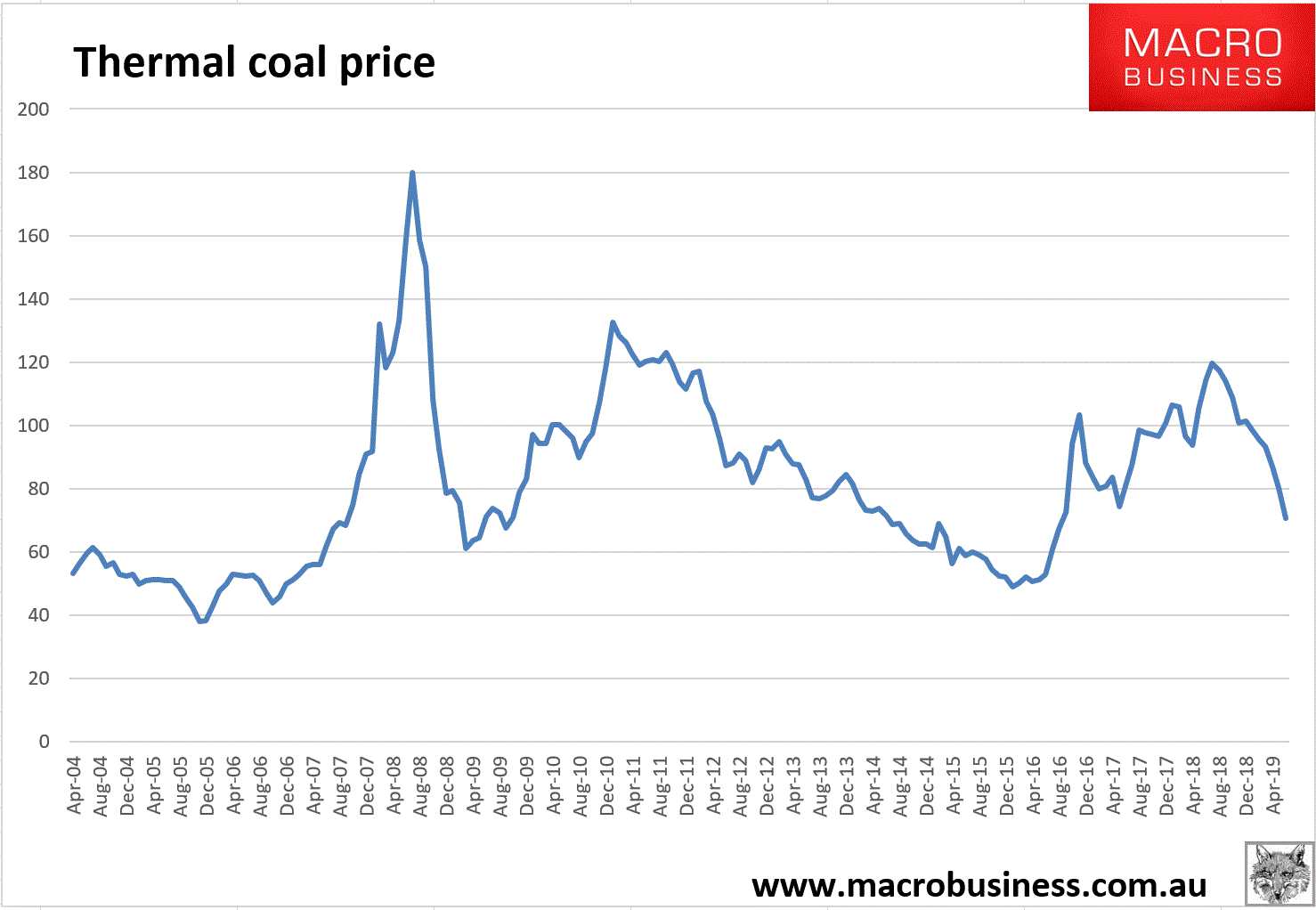 Lower prices ahead.
Latest posts by David Llewellyn-Smith (see all)