See the latest Australian dollar analysis here:
Trade truce, trade schmuce. This morning's most China sensitive Asian PMIs have swamped any fallacious good news before it even got off the launch pad. The Korea PMI:
"The continued weakness exhibited by the South Korea Manufacturing PMI during June primarily reflects the ongoing global trade slowdown. Panellists reported that this is taking its toll on their businesses, weighing on demand for goods and subsequently leading to cuts in production. Once again, it was the automobiles and electronics industries that seem to be bearing the brunt of the weakness. "Moreover, there are real concerns that global growth will continue to soften in the coming months amid ongoing tensions between China and the US over tariffs and trade. Manufacturers subsequently remain fairly subdued about the future, with even the prospect of new product lines failing to lift their spirits. "Subsequently firms are taking a cautious view to employment, preferring to not replace leavers wherever possible and also utilise existing stocks to meet current production and order requirements, rather than buy in new inputs."
And Taiwan:
"Operating conditions across Taiwan's manufacturing sector deteriorated at the quickest pace for over sevenand-a-half years in June, according to latest PMI data. "Production and total new work both fell at the steepest rates since August 2015, with companies commonly attributing this to weaker global economic conditions and a subsequent drop in foreign demand. "Other indicators add to worries that the downturn will stretch into the second half of the year. Business confidence fell to its most negative since September 2015 as many believe the US-China trade dispute and subdued global demand will weigh on future output. As a result, purchasing activity and inventories both fell at historically sharp rates, while employment declined again. "Unless we see a marked improvement in global demand conditions, particularly across key export markets such as the US and China, it seems unlikely that the sector will recover soon.
Aussie dollar copping it after popping on the truce.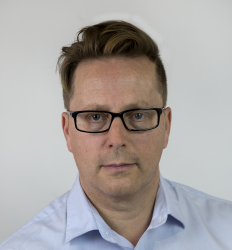 Latest posts by David Llewellyn-Smith
(see all)