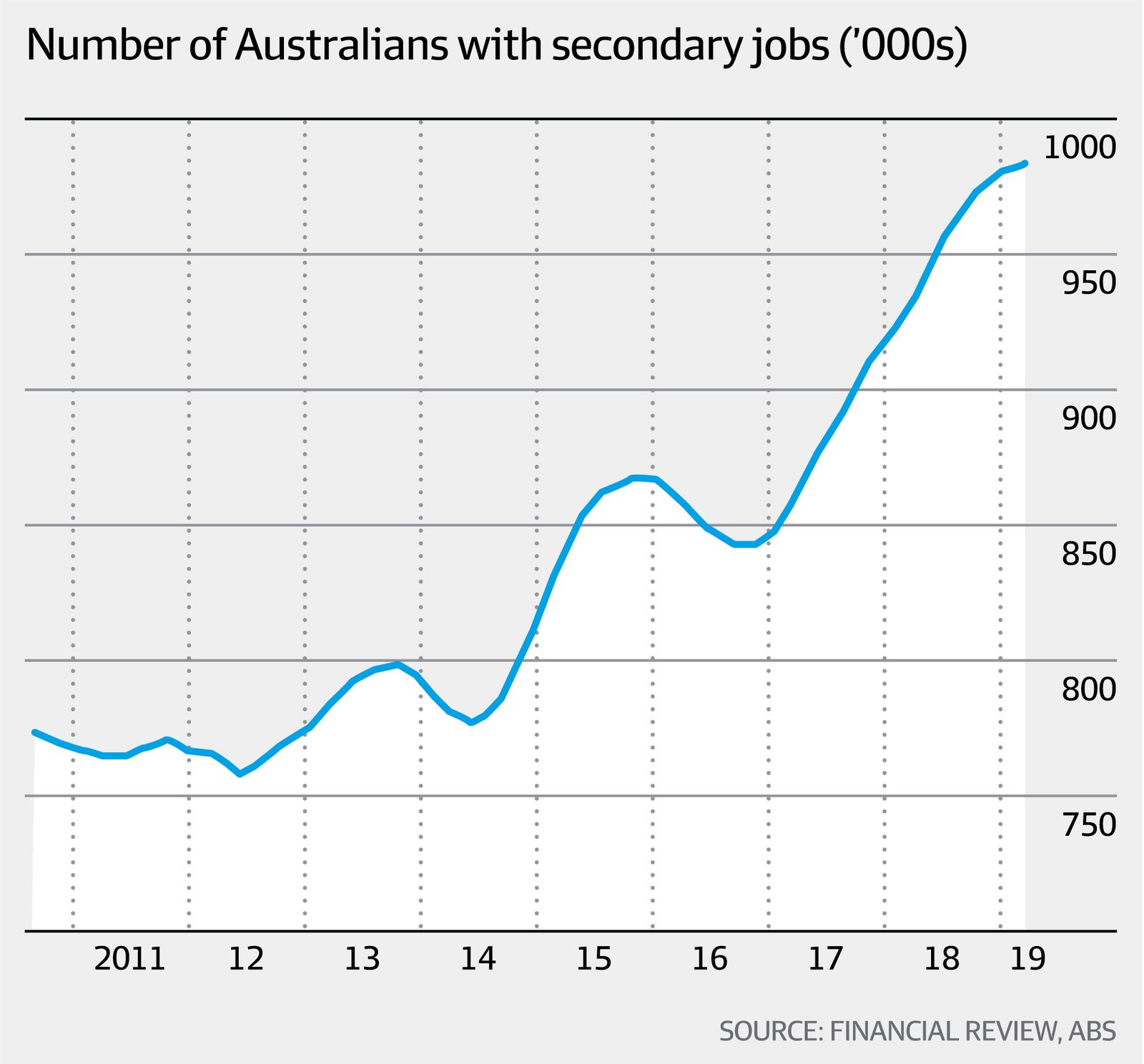 Only a fortnight ago, academics warned that Australia's gig economy is dominated by migrants and is pushing down wages:
Wages and working conditions could take a hit if 'gig economy' jobs such as takeaway delivery continue to expand, researchers of a new study have warned.

In 2017 the researchers spoke to 58 Uber Eats and Deliveroo workers in Melbourne and Perth… 47 of the 58 riders interviewed said they were in Australia on student or working visas…

Study co-author Tom Barratt from Perth's Edith Cowan University said the major issue was workers were engaged as independent contractors and could be paid less than minimum wage without breaking employment laws… "if more and more jobs enter the gigosphere, this can put downward pressure on the wages and conditions of workers in non-gig jobs," he said…
The Department of Home Affairs' temporary visa statistics shows that the number of temporary visas on issue as at March 2019 ballooned past 2.3 million, up 92,400 over the year: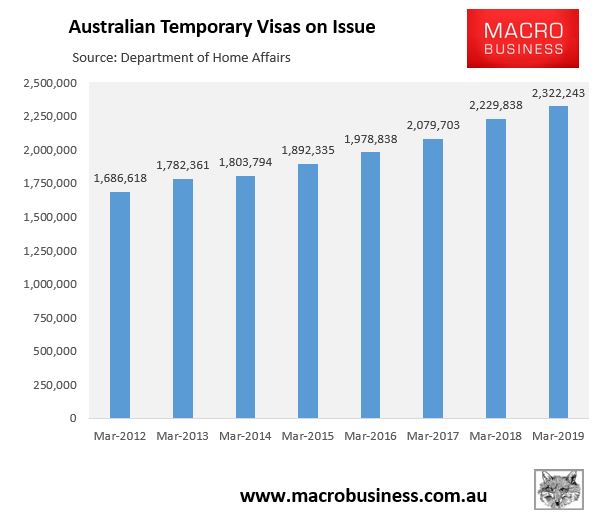 And this increase has been driven by international students, whose numbers have surged by 268,000 since 2012:

The boom in international students and the gig economy goes hand in hand, as does systemic exploitation and erosion of Australian wages.
Leith van Onselen is Chief Economist at the MB Fund and MB Super. Leith has previously worked at the Australian Treasury, Victorian Treasury and Goldman Sachs.
Latest posts by Unconventional Economist (see all)