There is no saving these dills, via Domain:
Labor's home affairs spokeswoman, Kristina Keneally, says she will advocate the economic importance of immigration in a sign the Opposition is willing to make the case for a bigger Australia as it considers its post-election policy platform.

Senator Keneally has entered shadow cabinet as Labor's spokeswoman on home affairs and immigration, while the Coalition's Immigration Minister, David Coleman, does not sit in cabinet and works under Peter Dutton, who is the cabinet minister.

Senator Keneally said this structure had undermined the importance of immigration as an economic and cultural tool.

"Under this government, there has been a near-sole focus on those we exclude, and that's one part of the portfolio – border security," she said. "But there's a whole other aspect here about immigration and citizenship and the contribution it makes to our economy and our culture.

"We need to ensure that immigration and citizenship is given the attention it deserves in terms of economic growth, in terms of the skills we bring into the country and in terms of how we integrate people into our nation and celebrate their contribution."
How out of touch do you need to get? Previously via Dr Andy Marks, assistant vice-chancellor at Western Sydney University:
The most troubling result for Labor occurred in its once safe harbour, western Sydney, where the swing against it was about 3.5 per cent – nearly triple the national average…A new vein of voter sentiment is emerging in Sydney's west and even south. In Banks and Reid, once safe Labor seats, then marginal, and now squarely Liberal, progressive ideals and social conservatism are in flux. In Sydney's south, Banks rejected the same-sex marriage plebiscite, with 55.1 per cent responding 'no', while 'yes' – 52.7 per cent – just won the day in the more western Reid.

…Among the most culturally diverse constituencies in the country, these voters rallied behind Reid's former Liberal MP Craig Laundy's stance against his party's proposed anti-discrimination changes.

Momentary leadership aspirant Chris Bowen remarked that his party had lost touch with religious constituents. Possibly. Over 55 per cent of his electorate identify as having a religious affiliation, compared with about 39 per cent nationally.
I am sure there is some values component here but the Coalition also installed same sex marriage, so it's not exactly clear cut.
What is most extraordinary to me is that these electorates so fulsomely rejected Labor's massive parental visa bribe, multicultural dogma and pro-China stance. While it might be argued that these policies weren't as high profile for the rest of the country, they most certainly were in these targeted electorates. The policies were designed to swing them and them alone. Yet they preferred the Coalition's permanent migrant cuts, China-hawkishness and culture wars.
It appears Western Sydney's immigrant social conservatism unites with its economic crush-loading and falling living standards to produce a block of electorates that are so hostile to Labor's open borders extremism that it overwhelms even familial links.
Perhaps not so surprisingly, these electorates share a similar nationalist worldview to the Quexiteers. After all, they didn't come to Australia only to see it turn into whatever shit hole that they left behind.
If so, all Labor has to do to win the next election is:
drop all tax reform and talk up aspiration;
pledge to halve immigration;
campaign on decongestion, housing affordability, strong borders and rising wages.
The wedge into ScoMo would be massive given he, in reality, is massively boosting immigration for his business mates (via expanding temporaries) to the detriment of everyone else.
Let's not forget that the LNP also unexpectedly won the NSW election after trailing Labor immigration hawk, Luke Foley, who was replaced by a spineless Michael Daley as Gladys Berejiklian marched off to Canberra to demand immigration numbers be halved.
Labor is committing immigration suicide in NSW and QLD.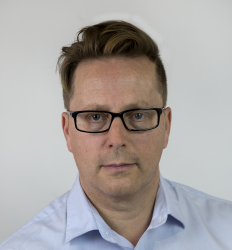 Latest posts by David Llewellyn-Smith
(see all)