Previously from Gottiboff:
My business friends tell me that when they talk to top government people in China, they are alarmed to discover that China is very unhappy with Australia. China has decided, without fuss, and on a step-by-step basis, to punish us for our bad behaviour. They have chosen to target our soft underbellies like students, coal, apartments and agriculture. The blows are not severe — more like a "rap on the knuckles".

…Accordingly, China' s anger with Australia comes not so much from our dealings with the US nor our actual policies. Rather it's the habit of Australian ministers and government officials to lecture the Chinese officials they meet. And, apparently, sometimes our people even criticise China — in China. Former Prime Minister Rudd caused deep anger when he criticised China in Mandarin but while our recent in-country criticisms have not gone that far, we have culturally offended the Chinese.
And today:
China respects the US and understands its strategy.

There is no respect for Australia. Our mishandling of the China relationship started with Julie Bishop but under the new administration so far there has been no improvement.

We are always going to be mates with America because we rely on it for our defence. But China will not stand lectures from Australia and is responding with financial and personal visit restrictions.

Clampdown on iron ore exports are the way to hit Australia. To date we have been insulated from any such blows by the problems of Brazil's mine tailing dams but if there is a choice between Brazilian iron ore and Australian iron ore, then Brazil will win.
What Gottiboff never mentions is that it was China's bad behavior that started it all and we had to push back or it would have gotten much worse. It still will if we don't push back even more.
What were we supposed to do when it became apparent that Communist Party of China bribes were seeking to undermine due process, ANZUS and democracy itself? Just take it lying down and watch it all drain away?
We were always going to have to pay a price for protecting our liberal system from CPC sharp power. As President Barack Obama once said, prosperity without freedom is just another form of poverty.
We should get on with planning for the economic fallout from protecting our freedoms, not plan to kow tow so Gotti's mates can make hay while freedom dies.
Gotti's retirement would be a good start.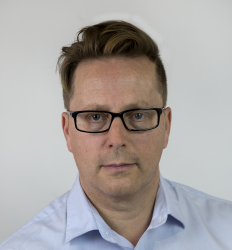 Latest posts by David Llewellyn-Smith
(see all)