This is the amusing joke, the idiot cousin if you will, that every Australian strategic analyst overlooks red faced, via Peter Hartcher:
The leadership in Tehran repeatedly has said that if Iran is not allowed to export oil through the Persian Gulf, no one will. "Either everyone will export, or no one," as Supreme Leader Ayatollah Khamenei's international adviser Ali Akbar Velayati put it…So if Iran acts on its threat and disrupts the flow of one-fifth of the world's oil supply, the world has a problem. But Australia has an especially acute problem. We have one of the smallest stockpiles in the world. With only around three weeks' supply on hand in Australia, we are the most vulnerable of 25 countries in Asia, according to a fuel resilience measure published by the Australian Strategic Policy Institute.

"We are 90 per cent dependent on imported fuel for petrol, diesel and aviation fuel, and we only have around 23 days' supply available in Australia," points out former Australian army major general Jim Molan. This compares with the international norm of a minimum stockpile of 90 days. Molan, who has just lost his bid to be returned as a Liberal party senator for NSW, spent his year and a half in the Senate trying to galvanise the government into improving Australia's fuel resilience. To no avail.
The LNP already solved this problem…by driving Jim Molan out of parliament.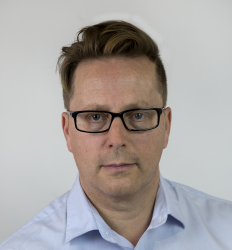 Latest posts by David Llewellyn-Smith
(see all)