Via John Hewson today:
Our positions on China virtually blow in the wind. It seems we simply hope to muddle through, rather than to develop and respond in terms of a well thought out and defined longer-term strategy on our relations with China.

This, in itself, undermines our credibility in Chinese eyes, a nation that thinks, plans and operates in terms of generations. Why should the Chinese take us seriously when we seem to have little concept of our national interest. We are reactive rather than proactive, simply responding, and often inconsistently, as matters arise.

One day we are in the Pacific islands, all bolshie about beating the Chinese in regional infrastructure projects. On others, we are prepared to let some Chinese state-owned enterprises buy one of our ports, or a power distribution network, but not participate in the development of our 5G network. Then there was the embarrassing lack of transparency about the recent visit to Sydney by Chinese naval vessels, followed by our mealy-mouthed position on the pro-democracy protests in Hong Kong.

While we drift, China creeps. It moves patiently, step by step, towards its end game. We've seen it in its territorial gains in the South China Sea. While the world bitched and lamented, control of the islands was seized, then military and rocket-launching capacity was established, even raising doubts about fly-over and navigation rights.

…In my view, China will respect us if we clearly know, define and act in accordance with our national interest. This may involve us clearly defining, and sticking with, certain "no go" areas. For example, we may wish to preserve our sovereignty over key infrastructure, certain nationally significant assets, migration and student numbers, and that we will speak out against, and vigorously oppose, what we consider to be unacceptable domestic, regional and international Chinese practices and initiatives, such as human rights breaches, organ tourism and animal cruelty.
Another great piece. Security and defense entities are onto it, if still behind the curve, in part thanks to Home Affairs being so slow to fund the co-ordinated government push back designed by Malcolm Turnbull under former ASIO doyen Chris Teal as the National Counter Foreign Interference Coordinator.
But DFAT and Treasury are absolute China pushovers. And all other departments have no clear direction.
Meanwhile, Labor's China lackies are muddying the waters and Manchurian Dan is sailing Victoria into some kind of Chinese secession, with WA at risk of the same.
What the push back should look like is:
funding for the National Counter Foreign Interference Coordinator;
a new white paper clearly outlining our national interests vis the CPC;
protecting the Chinese diaspora from Beijing's influence;
demanding the release of Australians held hostage by Beijing (yeh, there are some);
underlining our objections to human rights violations;
militarising the Pacific in our favour before the CPC does;
supporting ANZUS and the rules based order, including freedom of navigation in the South China Sea;
seeking new coalitions of like-minded democracies to contain CPC aggression and diversify trade linkages.
The Communist Party of China (CPC) is very much on the back foot. It is losing the trade war and its economy has begun to exit the global economy. Hong Kong has become a massive thorn in its side, and it's losing the polity in Taiwan as a direct result. It has overreached in the South China Sea.
We can remain friendly, and sustain our strong trade links, but it's time that Australia joined the good fight against the violently repressive CPC.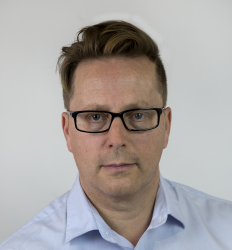 Latest posts by David Llewellyn-Smith
(see all)