Spot has not update but I believe it fell. Paper more. Steel is still stuck and is giving off a bearish signal. Last week's rebar inventories climbed again and are now tracking materially above last year's levels. Port stocks fell again, to 117.5mt, though the pace slowed.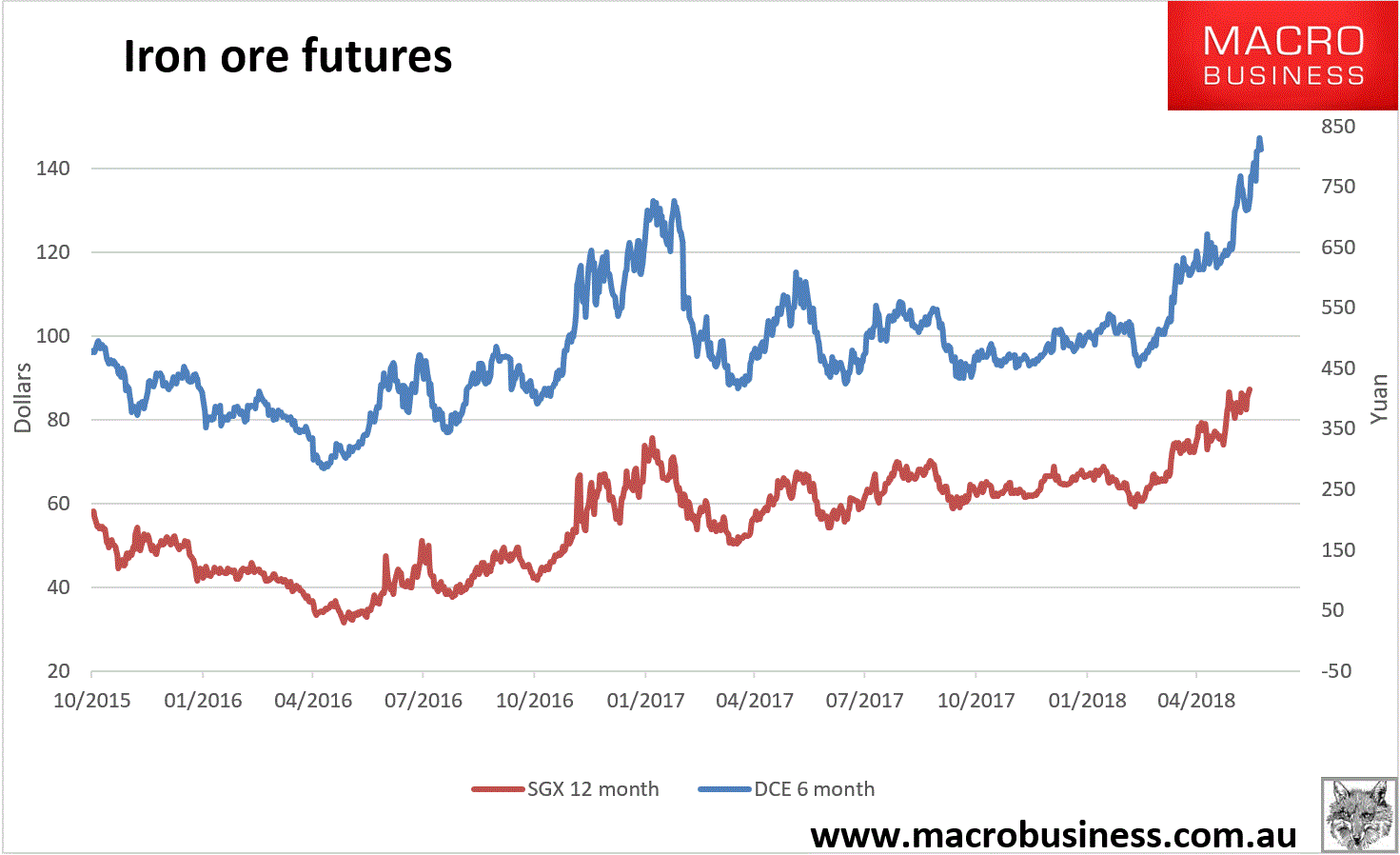 Steel mills are overproducing, squeezing the last drops from the profitability cycle: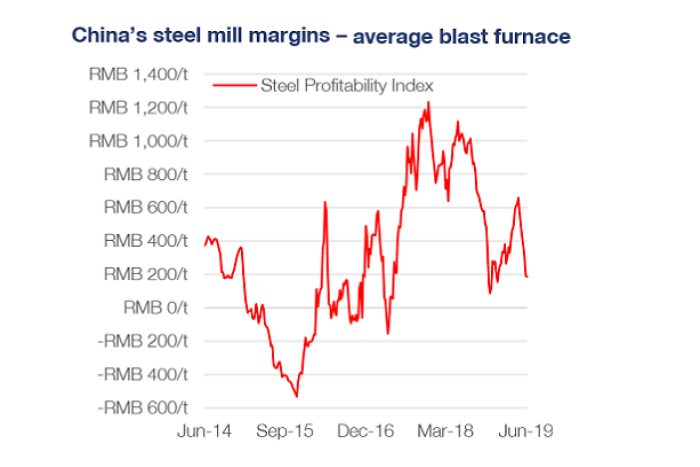 Doubtless this is due to orders from Beijing for forced output to offset the trade war but it can't happen and profitability be sustained.
Mills will have to ratchet back and pressure will come to bear on raw materials, even if protected somewhat by low inventories.
Latest posts by David Llewellyn-Smith (see all)