Iron ore prices for June 10, 2019:

Spot up. Paper up more. Steel is struggling. Iron ore port stocks fell again last week to 121.6mt. The pace of decline has slowed marginally. Some are calling for $120 again:
Amid the supply crunch, demand for iron ore could pick up again in the coming weeks, according to Singapore-based steel and iron ore data analytics company Tivlon Technologies.

Tivlon's analysis "is suggesting further upside in the ferrous complex", said Tivlon data scientist Darren Toh, adding that China's infrastructure projects will continue to support demand for iron ore.
It's possible. If Brucutu does not return as we push into July then the rainy season will pass in China ans mills need more ore.  Inventories are running down.
Yesterday also saw May imports data at 83.75mt: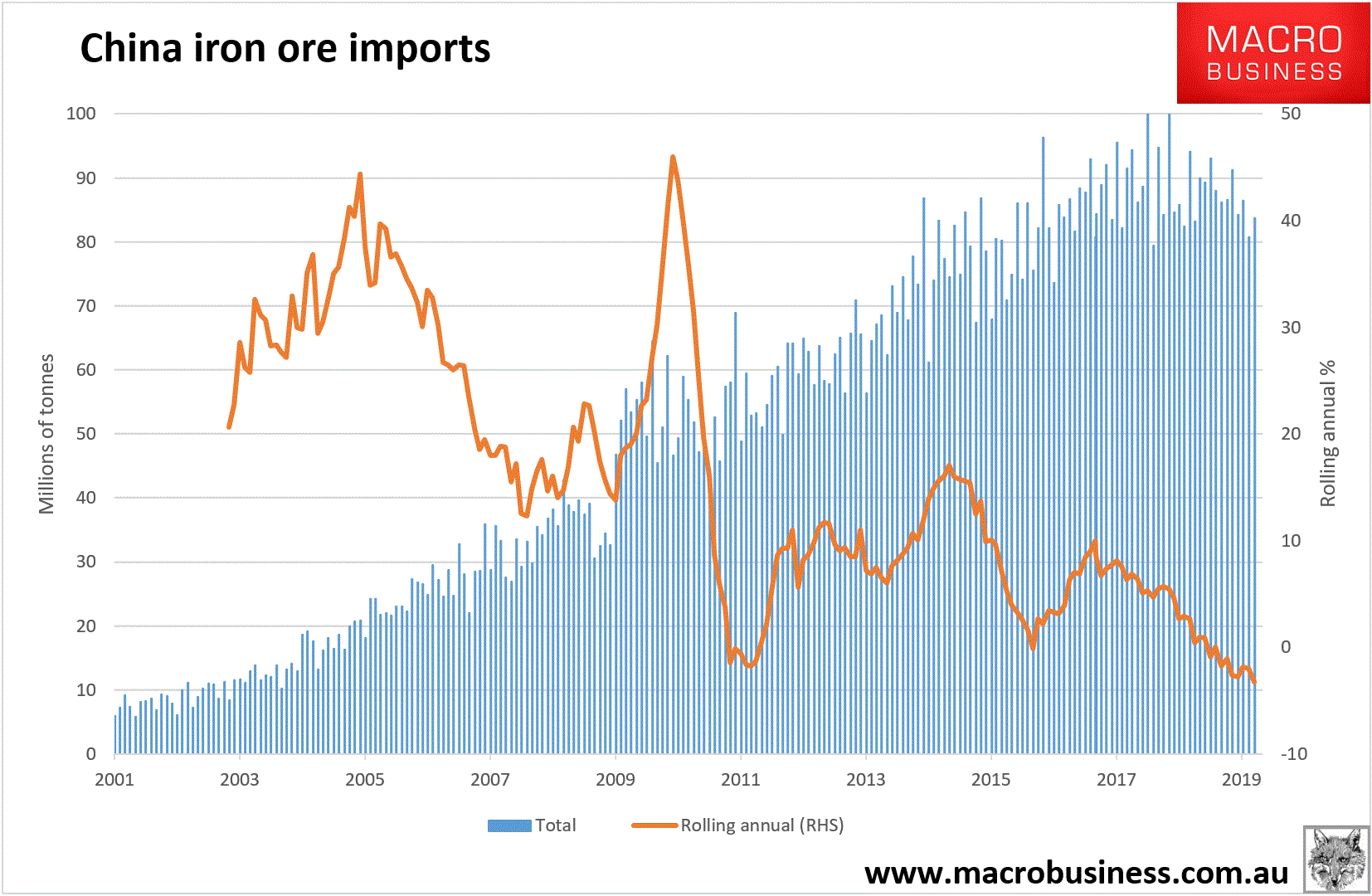 As you can see, there is a massive top in imports. This will have been exaggerated over the past quarter owing to Vale's troubles but the trend is clear with the rolling annual now down 3.2%. This is the dominant trend once we get past the supply crunch. Chinese iron ore imports have peaked as steel turns to scrap, exports fall and economy struggles to build any more than it already is owing to debt stagnation.
Steel exports also pulled back 16% year on year: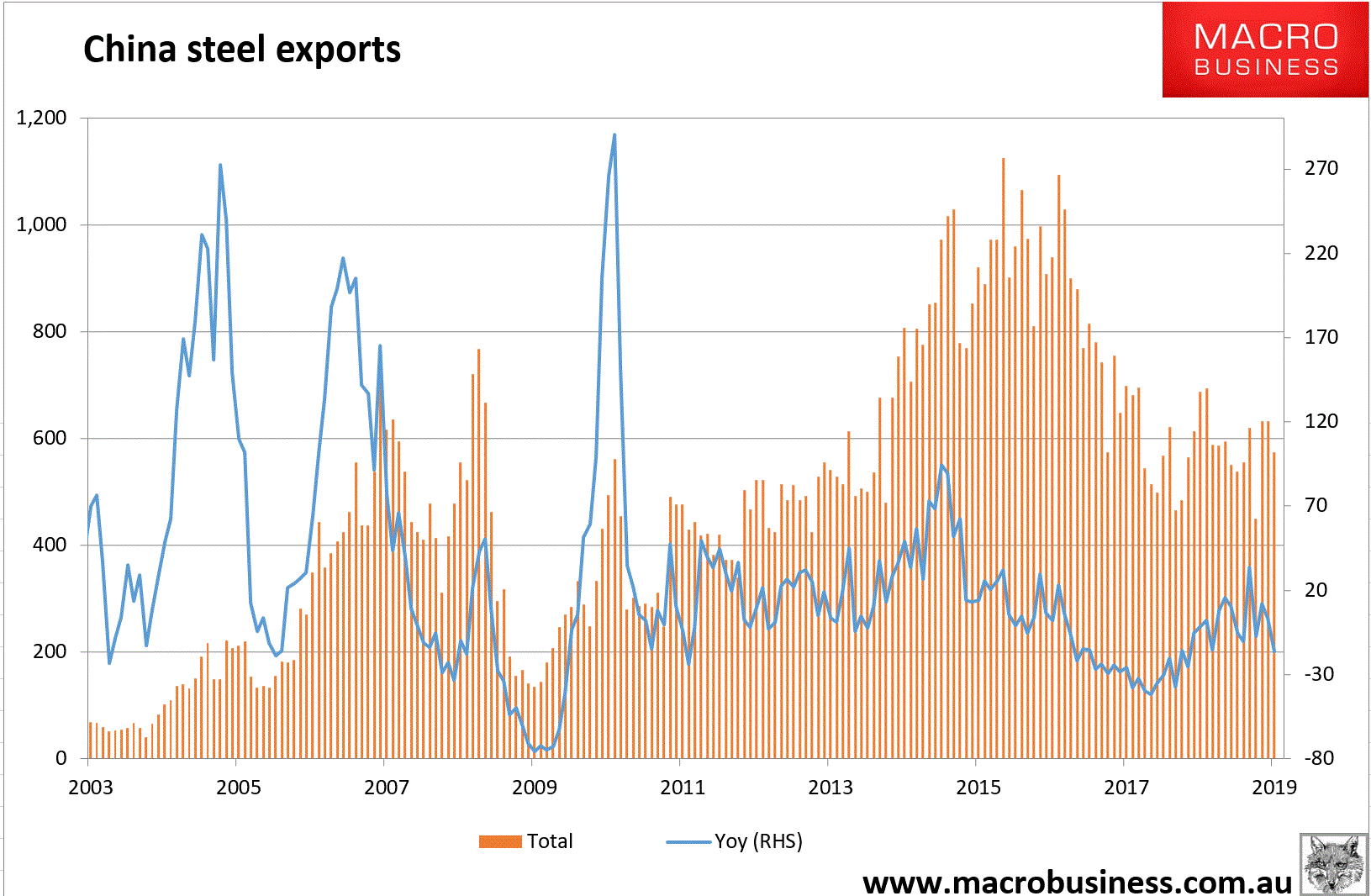 Weak global growth will not help.
Latest posts by David Llewellyn-Smith (see all)