Spot took off. Dalian paper went even more nuts overnight. Singapore is more sober. Steel is not following which is a tell that this will not last long. Iron ore prices for June 13, 2019:

So, how long? Ask Vale, via BNAmericas:
Brazilian mining giant Vale expects part of its iron ore production halted by court orders following the Minas Gerais dam collapse to gradually return to the market during the year, according to the company's top executives.

Chief executive Eduardo Bartolomeo (pictured) and CFO Luciano Siani told a meeting with investment firm XP Investimentos that of the current 90Mt of suspended production, Vale expects Brucutu's 30Mt to resume soon. Some 10Mt from the mine are already being produced through dry processing technology, they said.

Another 30Mt from Vale's Alegria, Vargem Grande and Timbopeba mines are awaiting licensing for dry processing and may resume operations gradually in the second half, XP research analyst Betina Rosso said in a note to clients on Thursday.

Furthermore, the executives confirmed studies to expand the company's flagship Carajás S11D mine to 150Mt from 100Mt. Vale's goal is to increase dry processing and reduce the use of tailings dams at the complex to gain operational and logistical flexibility in premium products and pellet feed production in Brazil.
More from Reuters:
Brucutu is operating at only a third of its 30 million tonnes yearly capacity, using "dry processing," which does not require use of tailings dams. Restoring the other 20 million depends on persuading a judge that the mine is safe.

XP Investimentos said another 30 million tonnes of capacity could be restored in the second half once its Alegria, Vargem Grande and Timbopeba mines receive dry processing licenses.

"Vale does not see current iron ore prices as sustainable and believes that keeping production low to sustain prices could encourage new capacity in the medium term and is therefore not the ideal strategy," XP said.
Chinese demand is more likely to ease in H2 as the trade war takes its toll and stimulus remains pretty muted.
In short, although today's iron ore spike is a little scarcity panic, and I would not bet against it going considerably higher in the immediate term, it is also taking on the dimensions of a bubble now.
When Vale brings back production it will pop spectacularly. The September seasonal weak spot looms as one candidate but it really is all down to Vale.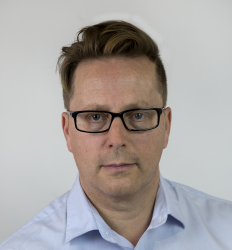 Latest posts by David Llewellyn-Smith
(see all)