Spot through the roof. Paper tore it off. Steel is still stalled. Rebar inventories for mid-June are now above last year in the first sign that steel mills are over-producing, a warning for steel prices and the bulks bubble:

Dalian's nutso performance overnight was reflection of the wider risk rally. If the ECB can cut, and the Fed follow, so can the PBOC is the reasoning.
But this is still all about supply. Prices can simply react without fear until Vale brings back the volumes. That is being aided by a sluggish response in Chinese iron ore production, via Westpac: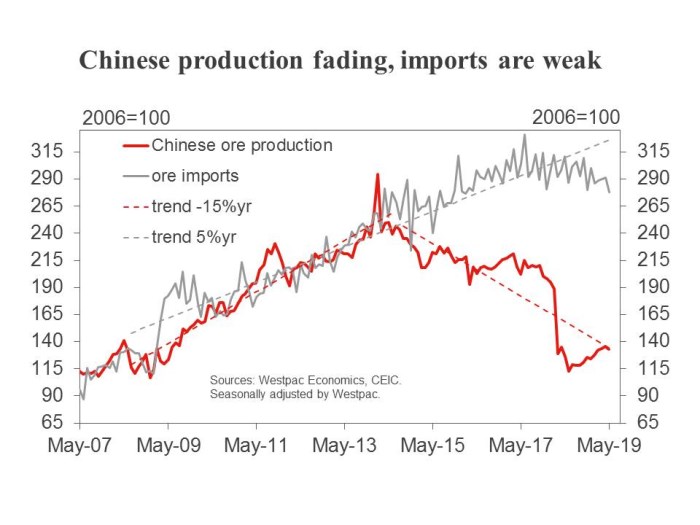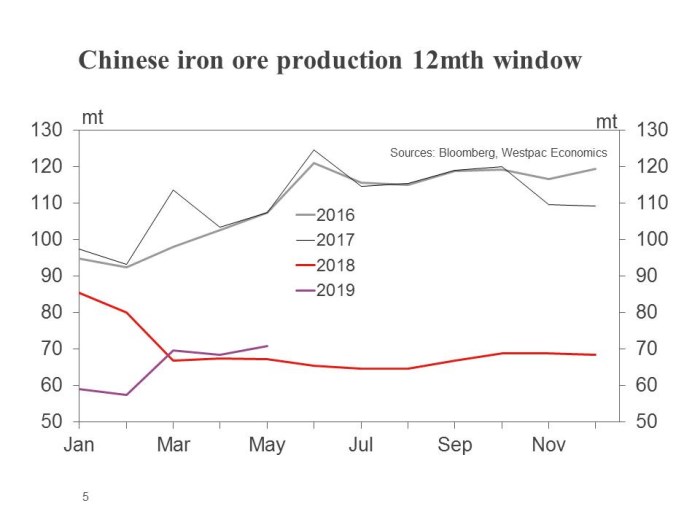 But there is still room to draw down on ports: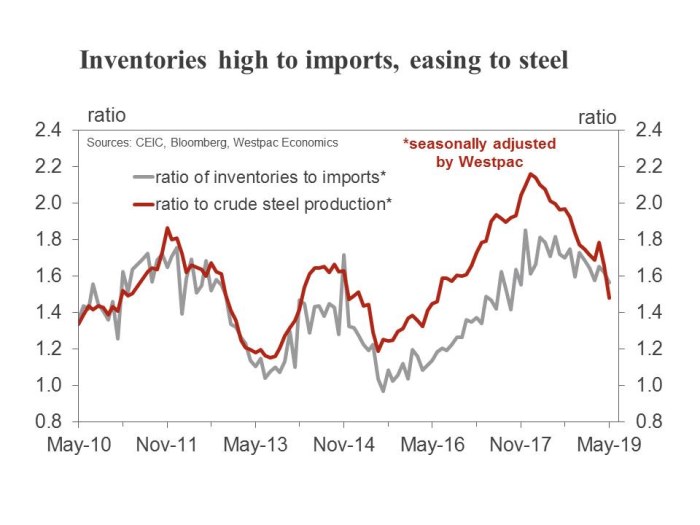 That said, inventories will need to be rebuilt pot-Vale's return so that gives the bubble a little afterlife.
But bubble it is. When Vale ramps up over H2, iron ore will crash to $80. Then grind lower from there.
Latest posts by David Llewellyn-Smith (see all)