Spot up. Paper rebounded overnight. Steel up but still stalled. Reuters has the big news:
Brazilian miner Vale SA said on Wednesday that it will fully resume operations at its Brucutu mine within 72 hours after an appeals court overturned an earlier ruling that halted processing because of concern about the safety of a nearby dam.

In a corporate filing, Vale also reaffirmed its 2019 iron ore and pellets sales guidance of 307 million to 332 million tonnes, and said that sales should be around the midpoint of that target range, up from its previously forecast low end of the range.
The charts: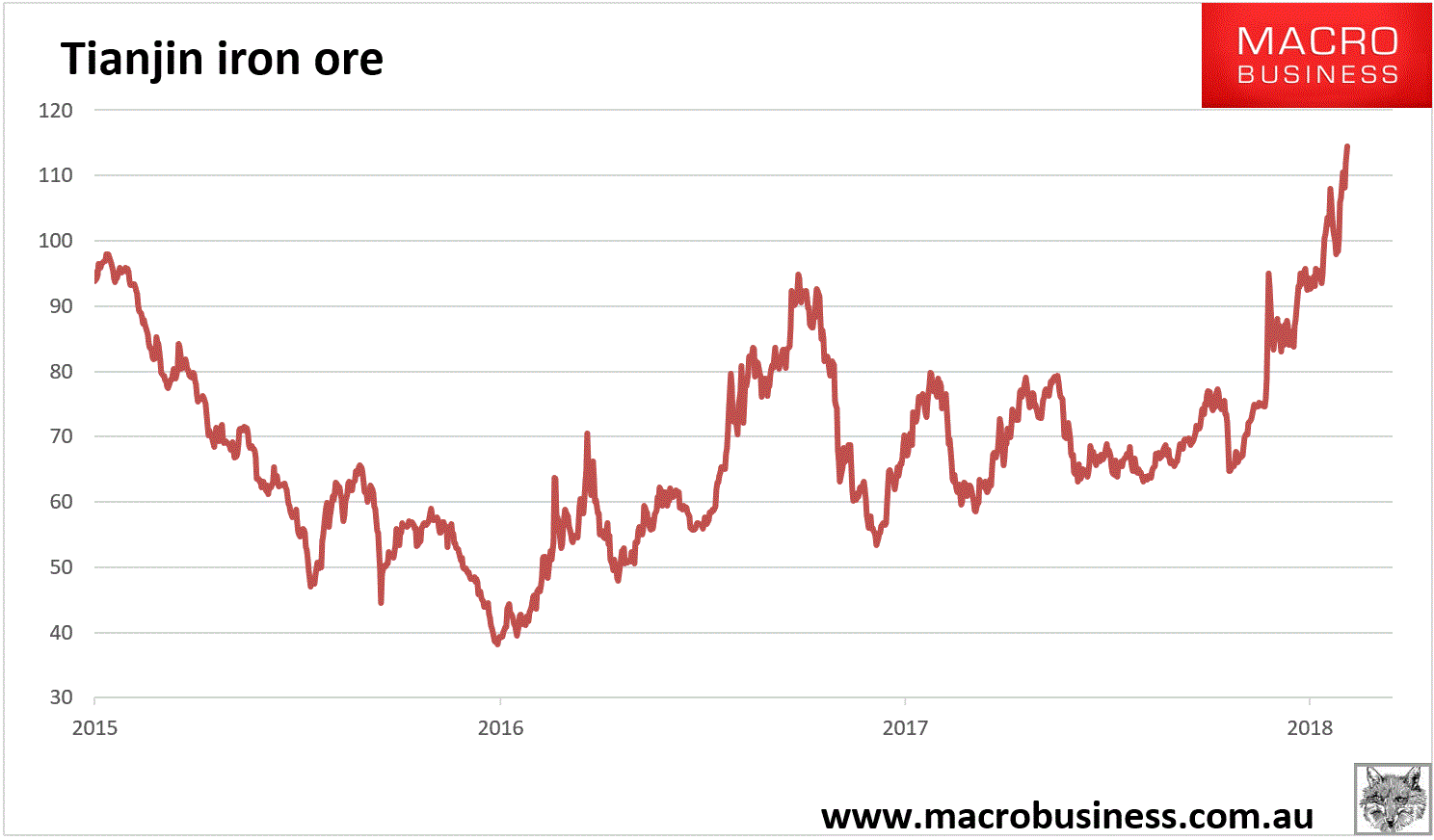 That is the beginning of the end. The market has run so hot now on falling Chinese inventories and Fed cuts which will trigger the PBOC to follow, that is ignored the news overnight. RIO was also supportive:
Rio Tinto Iron Ore is currently experiencing mine operational challenges, particularly in the Greater Brockman hub in the Pilbara. This is resulting in a higher proportion of certain lower grade products, partly to protect the quality of our flagship Pilbara Blend.

Around 1.5 million tonnes of these products were sold in the first quarter, as noted in the 2019 Quarterly Operations Review, 16 April 2019. Additional sales of these products will be made during 2019.

In light of these challenges, there has also been a review of mine plans, resulting in guidance of Pilbara shipments (100% basis) for 2019 being revised to between 320 million tonnes and 330 million tonnes (previously between 333 million tonnes and 343 million tonnes). Given the change in volume guidance, unit costs will be updated in the Q2 Quarterly Operations Review (16 July 2019).
We are supposed to believe it is coincidental that is happened the same day Brucutu returned.
Whether or not iron ore pushes higher from here who can say? The bubble is loosed. What we can say is that a very short fuse is now burning beneath it and as another 50mt of Vale volumes drip back in across H2, it will blow.
Latest posts by David Llewellyn-Smith (see all)