Via Bloomie comes the trade war for teets:
A2 Milk Co. led declines among infant-formula providers in Australia and New Zealand after China unveiled a plan to boost local output and reduce reliance on imports.

China aims to exceed 60% self-sufficiency for baby formula and improve the quality of domestic brands in its $27 billion infant-formula industry. Authorities are seeking to bolster consumer confidence following a deadly milk scandal in 2008.

…The newly announced plan doesn't entirely try to shut out foreign companies. It will support domestic dairy producers in acquiring or setting up overseas bases for milk supply, encourage foreign dairy firms to invest in China as well as tighten regulations on the milk-powder imports and online sales platforms.
Encourage foreign firms to share their IP with Chinese competitors, in other words. Adieu Bellamy's et al: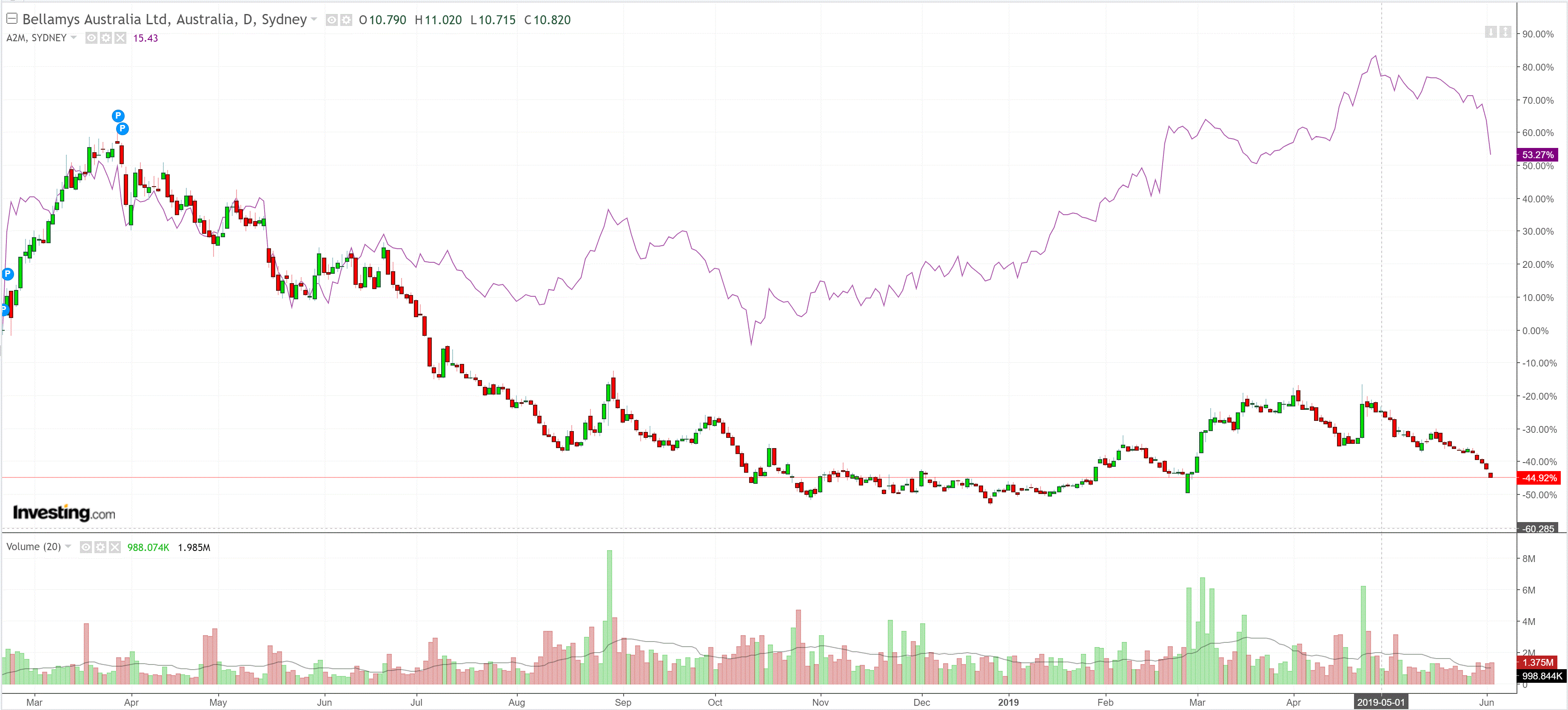 But, says Gottiboff, we must join with them, Gandalf:
…It's fascinating that once again the state of Victoria is at the cutting edge of India-Australia relations, as it is in the Australia-China tangle. Australia should have joined China's belt and road initiative when it was not so controversial. It has been left to Victoria to hold the Australian flag.
Or commit treason, depending upon your perspective.
Latest posts by David Llewellyn-Smith (see all)