Via Bloomie:
Alphabet Inc.'s Google is moving some production of Nest thermostats and server hardware out of China, avoiding punitive U.S. tariffs and an increasingly hostile government in Beijing, according to people familiar with the matter.

Google has already shifted much of its production of U.S.-bound motherboards to Taiwan, averting a 25% tariff, said the people, asking not to be identified discussing internal matters. While U.S. officials have pinpointed Chinese-made motherboards as a security risk, Google didn't bring that up during discussions with its suppliers, they said. Tariffs have also pushed American-bound production of its Nest devices to Taiwan and Malaysia, the people said.
Bloomie again:
China is a crucial cog in Apple's business, the origin of most of its iPhones and iPads as well as its largest international market. But President Donald Trump has threatened Beijing with new tariffs on about $300 billion worth of Chinese goods, an act that would escalate tensions dramatically while levying a punitive tax on Apple's most profitable product.

Hon Hai, known also as Foxconn, is the American giant's most important manufacturing partner. It will fully support Apple if it needs to adjust its production as the U.S.-Chinese trade spat gets grimmer and more unpredictable, board nominee and semiconductor division chief Young Liu told an investor briefing in Taipei on Tuesday.
And Reuters:
Japan's Tokyo Electron, the world's No.3 supplier of semiconductor manufacturing equipment, will not supply to Chinese clients blacklisted by Washington, a senior company executive told Reuters.

The decision shows how Washington's effort to bar sales of technology to Chinese firms, including Huawei Technologies, is ensnaring non-American firms that are not obliged to follow U.S. law.
This must be infuriating Beijing. To see its factories shuttered and shifted to Taiwan, the ethnic Chinese US protectorate claimed by China. It probably boosts Taiwan's claim to US protection at the margin as well.
A meme doing the rounds of Facebook seems to capture the moment quite well: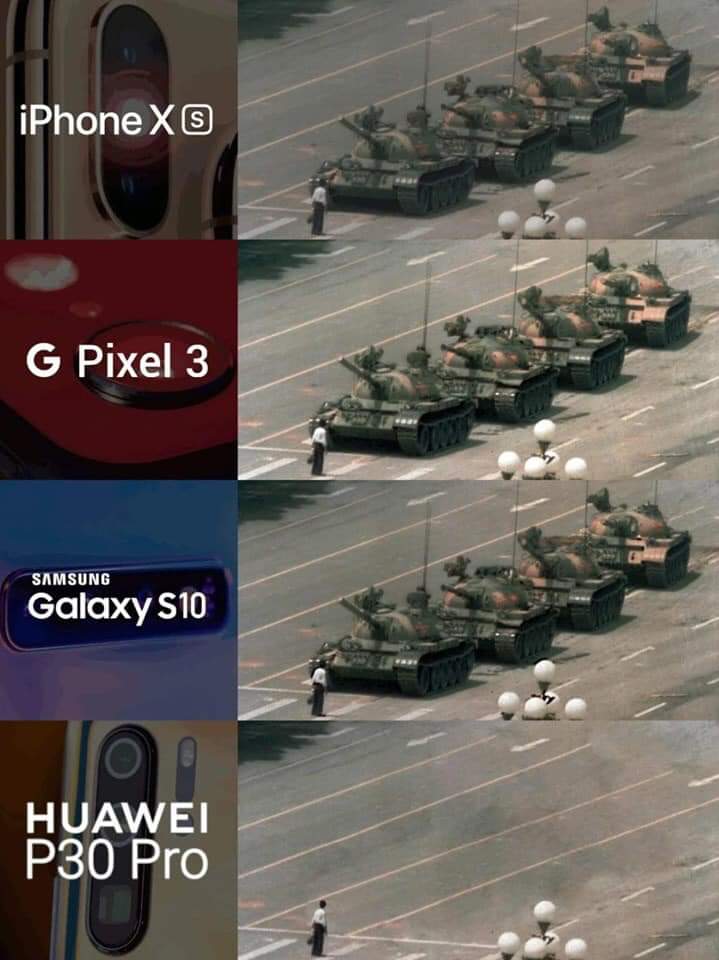 True or not it's becoming reality by force of US will.