Via the ABC:
A decision on the Adani groundwater management plan is set down for tomorrow with environmentalists saying if the Queensland Government gives the green light it will set a precedent for six other mines also planned for the region and allow Adani to break ground within weeks.

The Queensland Resources Council (QRC) said the other projects would have a "much easier run" if the rail line was already established and the environmental approvals had been cleared.

QRC chief executive Ian Macfarlane said Adani was "actually the ice-breaker that will lay down those baselines and will provide the infrastructure".

"What's going to happen with the groundwater application and its potential approval is that any further applicants will have not only the infrastructure to get the coal out because the railway line will be there," he said.

"They'll also have a baseline of where they can work from in terms of both the black-throated finch, the groundwater and then thirdly, the general environmental conditions they have to adhere to as part of opening a new basin.

"So the proponents coming behind it, quite frankly, will have a much easier run than Adani.

"The first proponent always has the most difficult run."

In a statement, a Department of Environment and Science spokesperson said each mining application was subject to "a rigorous assessment".

"The approval, or otherwise, of one mine does not necessarily impact on the approval, or otherwise, of others," the spokesperson said.

'Zombie' projects uncertain starters

Tim Buckley from the Institute for Energy Economics and Financial Analysis said Adani going ahead "potentially enables all of the other projects… but it critically depends on the state of the seaborne thermal coal market".

"All of the other projects have been zombie projects for the best part of a decade," he said.

Mr Buckley said GVK Singapore, the dominant partner in the Kevin's Corner, Alpha and Alpha West projects, was effectively "bankrupt" with more than $US1 billion debt and no revenue or equity.

But billionaire Gina Rinehart, who is owed $US750 million by GVK, could bankroll Galilee Coal if she saw money in it — as could Clive Palmer, who was "back to the races and cashed up with his iron ore royalties", he said.

Mr Buckley said Adani faced a "baptism of fire" from the environmental movement which used the Maules Creek coal mine in NSW — delayed for a decade by protests — as "a trial run for the Galilee".

"I think all the second movers will be waiting to see how bad it gets," he said.

However, environmentalist and former Greens leader Dr Bob Brown said an approval would set a dangerous precedent.

"These are mega-mines by Australian and world standards," he said.

"The cumulative impact here on extracting water from a very limited resource is not being taken into account as it should have been.

"If you're going to develop a basin of this size … then the impact on water and on the natural environment should have been done as a whole — it's done piecemeal."

A spokesperson for the Coordinator-General said all Galilee projects were required to "comprehensively assess the potential environmental impacts including potential cumulative impacts".

What other mines are planned?

There have been six other mine project proposals put before the Federal Department of Environment and Energy and of those, two belong to Clive Palmer's Waratah Coal and two to GVK Hancock which is part-owned by Australia's richest person Gina Rinehart.

Palmer's Waratah Coal has been granted 12 coal exploration permits in the Galilee Basin and has applied for two mining leases covering approximately 220,000 hectares of land — a total area greater than the Gold Coast.

Waratah's tenements would produce more than 120 million tonnes of coal per year in total.

GVK Hancock is a partnership between Hancock Prospecting and Indian infrastructure company GVK.

In 2008, it was the first company to propose a Galilee Basin mine.

That proposal, known as the Alpha Coal Project, has faced lengthy legal challenges from a Queensland-based group of environmentalists and farmers.

The other two mines belong to MacMines Austasia and a subsidiary of the AMCI Group.

In May it surfaced that MacMines, a 100 per cent subsidiary of the Chinese Meijin Energy Group, had relinquished its bid for a mining lease its China Stone project.

But Mr Macfarlane said that does not mean the company had abandoned the mine.

"MacMines haven't stopped. They're still doing their exploration, they're still proving up the resource," he said.

"They just didn't proceed to a mining application because once you get a mining lease, you actually have to start mining within a certain time period," he said.

The seventh mine belongs to AMCI Alpha Pty Ltd — a subsidiary of US-based resources giant the AMCI group.
Tim Buckley is onto the reality. There's two much coal now with the price crashing: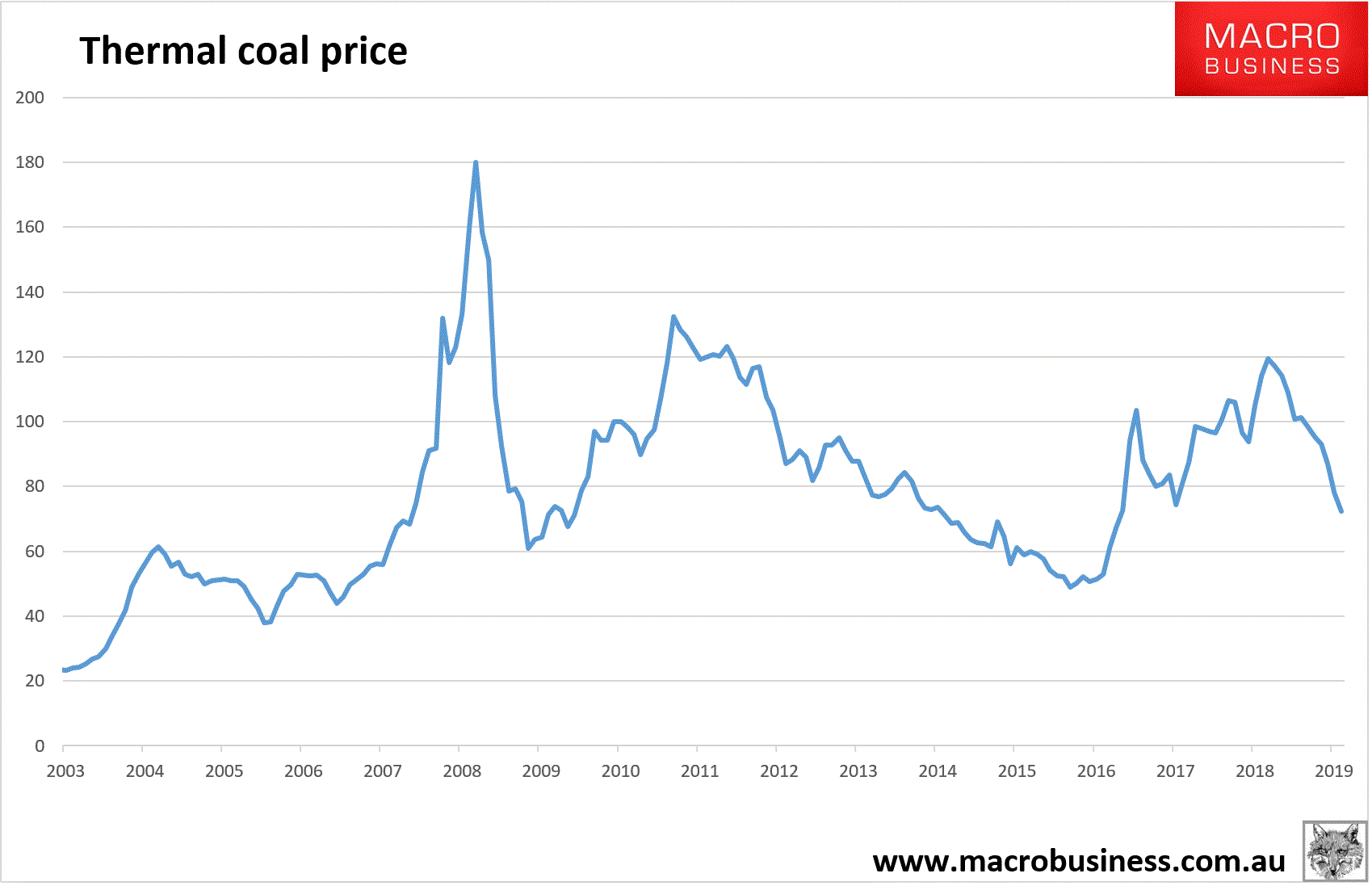 Even the perma-bullish Australian Government commodity forecaster sees the market shrinking ahead: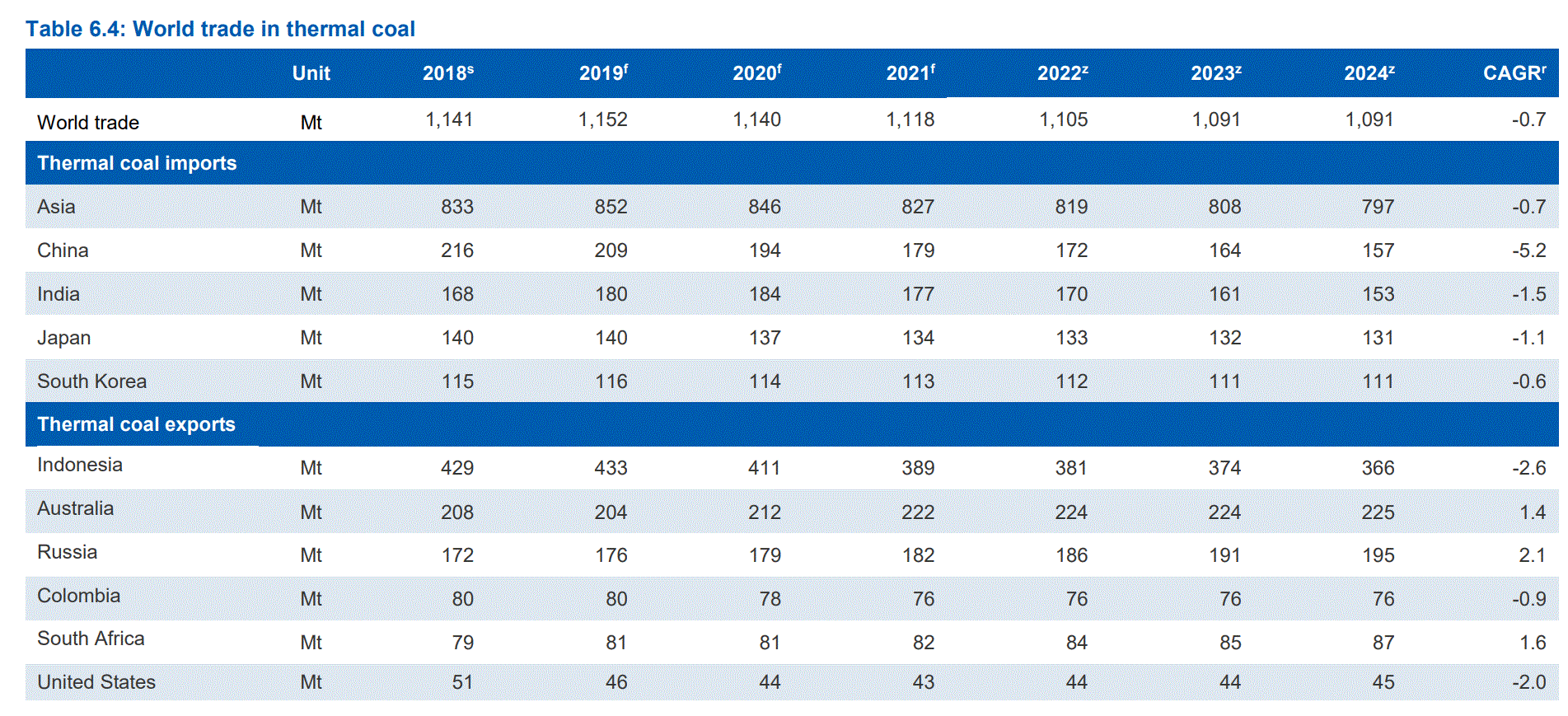 There is no ways the market will absorb this much new material and that's before we factor in China's Australian coal blockade.
Then there is the impact on LNG, which competes with coal in Asia and the two prices tend to follow one another. We even recently saw a new LNG pricing contract linked to coal rather than oil for the first time. There is also an LNG glut ahead. If all of this coal comes on too it will be mean price decimation for both.
Australia may be determined to double down on the death of Australia but I don't think that markets will.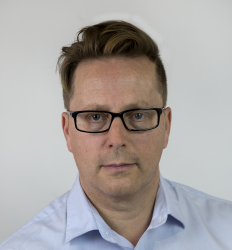 Latest posts by David Llewellyn-Smith
(see all)