Over recent months we've warned how the impending stamp duty bust in Victoria will force the Andrews Government to tighten its belt.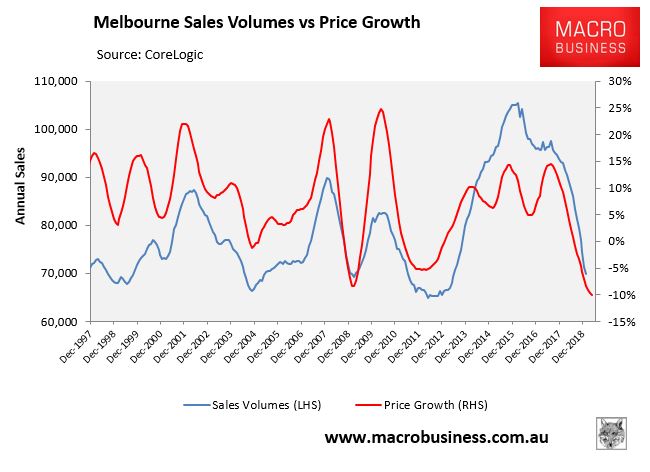 Now with the Morrison Government returned unexpectedly, things have gone from bad to worse:
Treasurer Tim Pallas now faces the unenviable task of preparing a state budget without almost $20 billion in infrastructure funding promised by federal Labor, and with plummeting stamp duty revenues.

On April 12, Mr Pallas deferred the budget until after the federal election, on the basis that Bill Shorten's offering for Victoria was vastly superior to Prime Minister Scott Morrison's.

Education Minister James Merlino similarly cut off negotiations with the Commonwealth over education funding earlier in the year, making the political gamble that he would soon have the luxury of negotiating with a more sympathetic Labor administration.

Victorian Labor has been politically ruthless in its approach to federal-state relations, taking every opportunity to push its case that the state will be better off ditching the Morrison government… Victoria spent $1 million of taxpayers' money in an advertising blitz urging voters to support a Shorten-led Labor government…
With Victoria the most stamp duty addicted state: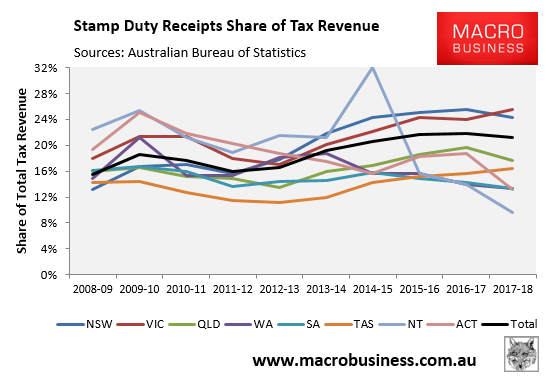 The upcoming State Budget should be a pearler. No doubt it will deliver magical surpluses based on hopelessly optimistic assumptions. Then again, perhaps the National Property Protection Racket (NPPR) will be successful in engineering another housing bubble and will save the day again.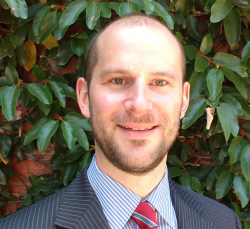 Latest posts by Leith van Onselen
(see all)