If you want a demonstration of just how pathetic, hypocritical, empty, corrupt and dangerous Australian leadership has become, look no further than this, via Domain:
Prime Minister Scott Morrison has made a last-minute pitch to Chinese voters, swooping into Sydney's Chinatown in a bid to shore up support for three candidates whose futures could hinge on the influential community.

…After describing the United States as a "friend" and China as a "customer" earlier this week, Mr Morrison clarified his position on Wednesday. He said he would continue to "enhance the relations with China" and that relationship was "very much co-dependent".

"The linkages go well beyond the economics to the heritage that we share in common and that provides Australia with a unique opportunity to pursue this relationship," Mr Morrison said from Chinatown's Golden Century restaurant.
Sure they do. The Chinese Communist Party is also the diametric enemy of liberal democracy, a titanic dictatorship, destroyer of freedom wherever it treads and corrupter-in-chief of the Australian parliament. We shouldn't forget those linkages.
And while our pollies kow tow to a Chinese diaspora that is being encouraged on every front in this election to embrace the Chinese Communist Party (CCP), the only reason we can have this discussion at all, the United States and its liberal empire whose protection we enjoy and abuse, is locked in a death struggle with the same regime, see Steve Bannon and Tom Friedman today:
Steve Bannon and @tomfriedman talk trade…and the world will never be the same. pic.twitter.com/vmfUwB3KuW

— Squawk Box (@SquawkCNBC) May 15, 2019
Compare that with some more groveling Scummo:
"Australia is a partner with China. That has ensured that we both benefited strongly from each other's economic development"

"Whether it is in our resources sector or our education sector, our tourism sector, aged care, financial services. All of these areas of our economy have been very much linked into sharing the prosperity of what we've seen with China.

"One of the points that I have made so strongly as Australia's prime minister is that I celebrate – celebrate China's economic development and China's economic success.

"I think this is a great thing for our region, I think it's a great thing for Australians and I think it's a great thing for all of those who live in our part of the world."
No, it isn't. While it is ruled by the CCP, China is the greatest threat to Australian freedom since WWII and it is time the Chinese diaspora was reminded of that fact.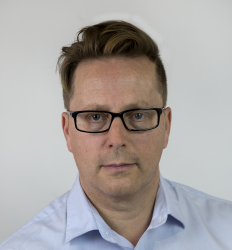 Latest posts by David Llewellyn-Smith
(see all)