From Roy Morgan Research comes an interesting profile of the Australian Greens:
Greens supporters are concentrated in the highest socio-economic quintiles with 31% of Greens supporters in the highest socio economic AB quintile in 2018, unchanged from 2010, and 24% of Greens supporters in the C quintile, also unchanged.

This means a clear majority of 55% of Greens supporters are within the top two socio-economic quintiles representing 40% of the population whereas the remaining 45% of Greens supporters are from the bottom three socio-economic quintiles representing 60% of the population…

Greens supporters are increasingly found in Australia's Capital Cities at the expense of Country Areas.

In 2018 a large majority of 71% of Greens supporters were located in Capital Cities, up a significant 6% points from 2010 compared to only 29% (down 6% points) that are now located in Country Areas.

This concentration of Greens support in the Capital Cities is driven by one city in particular, the Victorian capital of Melbourne. There has been a significant increase in the proportion of Greens supporters coming from Victoria at the expense of other States.

Now nearly a third of Greens supporters (32%) are located in Victoria, an increase of 5% points from 2010. Victoria now has more Greens supporters than the larger New South Wales which is a reverse of the situation a decade ago…

Michele Levine, CEO, Roy Morgan, says the Greens are hoping to pick up additional seats and regain the balance of power at this week's Federal Election and it's no surprise the Greens are targeting several Inner Melbourne seats to do so…

"The growing level of Greens support in Melbourne is concentrated in the Inner Melbourne seats of Melbourne, Macnamara, Cooper, Wills and Higgins. The Greens received at least 20% of the primary vote in these five seats at the last Federal Election and Roy Morgan Polls in 2018 reveals the Greens are now receiving at least 25% of the primary vote in all five of these seats".
You've got to love the hypocrisy on display here. The Australian Conservation Foundation's (ACF) Consumption Atlas found that higher-income residents in the inner city are the biggest consumers, to the detriment of the environment [my emphasis]:
Inner cities are consumption hotspots

Urban living patterns offer many opportunities for efficiency and reduced environmental impacts, compared to more dispersed populations. For example, access to public transport, as well as shops and facilities within walking distance, help make inner city dwellers less car dependant.

Further, the prevalence of more compact housing such as apartments in urban centres could lead to lower per person electricity and heating costs.

Yet despite the lower environmental impacts associated with less car use, inner city households outstrip the rest of Australia in every other category of consumption. Even in the area of housing, the opportunities for relatively efficient, compact living appear to be overwhelmed by the energy and water demands of modern urban living, such as air conditioning, spa baths, down lighting and luxury electronics and appliances, as well as by a higher proportion of individuals living alone or in small households.

In each state and territory, the centre of the capital city is the area with the highest environmental impacts, followed by the inner suburban areas. Rural and regional areas tend to have noticeably lower levels of consumption.

These trends in are closely correlated with wealth. Higher incomes in the inner cities are associated with higher levels of consumption across the board.
Moreover, the Greens' unwavering support for open borders and mass immigration has made them the useful idiots of blood-sucking capitalism, shredding both the environment and wages for the benefit of the 'growth lobby'.
Former ACF head, Professor Ian Lowe, summed it up best in 2009 with the following:
[We] need to stabilise our population or all those gains in demand per person will be futile.

Every serious environmental problem — including climate change — is worsened by population growth. Demographic studies show that net migration levels up to about 70,000 a year will enable us to stabilise our population.

Within that limit, we can increase our intakes of humanitarian and family migrants…

Let's be clear: it is profit-driven business interests that have been pushing for much higher levels of "skilled" migration. The increased numbers hold down wages and drive up housing prices, putting double financial pressure on low-income households.
Somebody should sue the Greens to get the name back.
Vote 1 Sustainable Australia.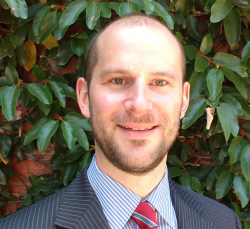 Latest posts by Leith van Onselen
(see all)