The AFR kicks us off:
A decision by LNG powerhouse Qatar to abandon its long-held insistence on high prices will revolutionise the global business and pressure rival exporters who will struggle to lock in favourable tariffs, according to Fereidun Fesharaki, one of the world's most respected LNG market insiders.

But Qatar, already the world's lowest-cost producer, is reasserting its dominance, increasing its targeted LNG capacity to 110 million tonnes a year and relaxing pricing. Its own exports will be supplemented by volumes from the Golden Pass LNG project in Texas, developed with ExxonMobil.

Based on the ratio used to compare prices of LNG and oil, Qatar last month started to offer long-term LNG on a "slope" against crude oil in the low-11s range, a shift from its rule not to offer anything below mid-to-high 12s except to favoured buyers, Dr Fesharaki said.
More from ICIS:
The expanding base of LNG supply stems from two significant developments: the diversification of Qatari volumes and the emergence at scale of US projects.

Qatar had to revise its LNG business model because the oil-indexed LTCs, originally designed for Asian buyers, created unmanageable exposure to hub prices – first for prospective US buyers, and then for European buyers after the unbundling of European gas markets.

In response to this problem, the Qataris incorporated JV shareholders that effectively underwrote the upstream and midstream investments for the new-built liquefaction trains and committed to sell the associated LNG volumes at market price, based on a flexible diversification strategy.

In the US, the prolific Permian basin in western Texas and southeastern New Mexico has become one of the fastest growing sources of oil and gas production in the world. According to the US Energy Information Administration (EIA), US oil production averaged 12m bbl/day in 2018 and will increase to 12.4m in 2019, most of which will come from the Permian.

For profitability reasons, US shale producers essentially drill for oil, which means that gas is a by-product despite the lack of a local market for it. Incremental volumes tend to depress US prices at the main Henry Hub pricing point. The EIA expects Henry Hub natural gas spot prices to average $2.83/million Btu in 2019, down 32 cents/million Btu from the 2018 average.

The US has responded by expanding its role as the world's largest ethane exporter, with US exports of ethane up from nearly nothing in 2013 to an average 260,000 bbl/day during the first 10 months of 2018. This represents about one-sixth of US hydrocarbon gas liquids exports.

More important, maybe, the steep US LNG exports growth came with a fundamentally different business model, offering significant volumes on a destination-flexible basis. In other words, US LNG volumes do not come with any re-export restriction clause, allowing buyers to freely trade their purchased volumes and increase the churn ratio.

By bringing more flexibility into the system, US sellers have managed to spike up buying interest, including from the same Asian buyers which have been long tied up by restrictive LTC non-resale clauses.

According to the International Gas Union (IGU), the volume of LNG sold on the spot market increased from around 20% in 2008 to 30% in 2018.

As a result, offtake capacity in the first five projects currently operational or under construction in the US (Sabine Pass, Cove Point, Freeport, Elba Island, Cameron) was rapidly taken up, mainly by companies that hold a multi-region portfolio of LNG supply along with various shipping, storage and regasification assets. Those LNG portfolio players have significantly stepped up the game by introducing sophisticated trading strategies that take advantage of regional gas price spreads, market access optionality and advanced risk management techniques.
As I have noted before, LNG contracts are renegotiated all of the time:
Edison renegotiated RasGas contract on price and volume in 2012;
PGNiG renegotiated QatarGas contract on volume in 2014;
Petronet renegotiated RasGas contract on volume and price in 2015;
PetroChina renegotiated QatarGas contract on volumes in 2015;
JERA renegotiated RasGas contract on volume and price in 2016;
Pakistan renegotiated QatarGas contract on volume sand price in 2016;
Japan declares multiple contracts illegal owing to "destination clauses" in 2016, following Europe from a few years earlier;
Petronet renegotiated Exxon-Mobil Gorgon contract on volume and price in 2017;
Woodside Pluto contracts renegotiated on price in 2017;
Kogas renegotiated Woodside contract on price in 2018;
GAIL renegotiated Gazprom contract on volume and price in 2018;
India in talks with Cheniere and Dominion to renegotiate contracts in 2018.
It's time Australia joined the rush to break contracts. The incoming Labor Government must immediately toughen the Australian Domestic Gas Security Mechanism (ADGSM) with a $6Gj price cap or export net back that includes LNG plant capital costs, whichever is lower. Create a new regulator to enforce it.
If this means the Curtis Island LNG export cartel is forced to renegotiate some supply deals then so be it. It's a great time to do so with no so-called "sovereign risk" as contracts fall apart worldwide.
It's time the Curtis Island LNG export gas cartel paid for its mistaken over-investment rather than the rest of us via higher gas and electricity prices and the shambolic politics of decarbonisation.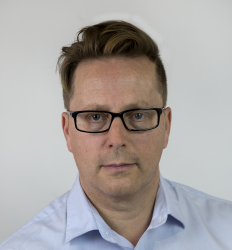 Latest posts by David Llewellyn-Smith
(see all)