Just as it was looking like we were going to have an election campaign devoid of any reckless housing policies it finally came over the weekend, with Scott Morrison summoning the first home buyer FHB) patsies with a government-backed 5% deposit scheme. Here's the policy announcement via the Liberal's website:
Under our government, more than 110,000 Australians bought their first home in 2018 – the highest level in nine years, and the First Home Loan Deposit Scheme will offer even more support with up to $500 million in the form of equity through the National Housing Finance and Investment Corporation to focus on improving housing affordability…

Complementing our First Home Super Saver Scheme, the First Home Loan Deposit Scheme will mean first home buyers won't need to save for a full 20 per cent deposit, so Australians can get a loan and into the market faster. The Scheme will also help first home buyers save around $10,000 by not having to pay Lenders Mortgage Insurance.

The First Home Loan Deposit Scheme will be available to first home buyers who have been able to save for a deposit of at least 5 per cent.

While our First Home Super Saver Scheme has been about helping boost the savings of first home buyers and making buying a house more affordable, the new First Home Loan Deposit Scheme will help people achieve their goals years earlier.

We want to help make the dreams of first home buyers a reality.

The First Home Loan Deposit Scheme, which will start on 1 January next year, will be targeted towards first home buyers earning up to $125,000 annually or $200,000 for couples. The value of homes that can be purchased under the Scheme will be determined on a regional basis, reflecting the different property markets across Australia.

The National Housing Finance and Investment Corporation will partner with private lenders to deliver the First Home Loan Deposit Scheme, prioritising smaller lenders to boost competition.
Immediately after this policy was released yesterday, Labor announced that it would match it. So, it appears inevitable that taxpayers will soon become guarantors for FHBs.
We know from experience that these types of FHB bribes are counter-intuitive from a housing affordability perspective, since they increase demand and push up prices (other things equal).
What both major parties have effectively done is leverage the federal government's balance sheet to pull marginal and sub-prime FHBs into the housing market. The result will be even higher household debt (which is already the second highest in the world) and higher house prices than otherwise.
Whether it also ends the correction in house price correction is open for debate. It will certainly inflate entry level house prices (hence is counter-productive), enhanced by imminent RBA cuts. But the impulses to higher value price growth depend upon investors piling in after FHBs and with strong lending standards and negative gearing gone that is an open question.
I'll have more on this tomorrow.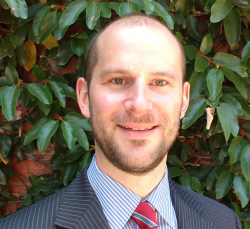 Latest posts by Unconventional Economist
(see all)