Late last year, Global News Canada reported that Chinese organised crime had laundered around $1 billion through Vancouver property in 2016, and $5 billion since 2012, which helped to partly explain Vancouver's explosive price growth:
While the study only looked at property purchases in 2016, an analysis by Global News suggests the same extended crime network may have laundered about $5-billion in Vancouver-area homes since 2012…
Across the Lower Mainland, prices began to sky rocket in late 2012. Some analysts believe a flood of money from China in recent years forced Metro Vancouver home prices to disconnect from the region's median household wage…
The findings come amid Metro Vancouver's housing affordability crisis, in which middle-class families have been priced out of the city. Many of these properties were left empty, and bought on paper by the spouses and children of suspected criminals. Investigators were surprised that some convicted drug trafficking criminals didn't even conceal their property purchases…
One expert said Canadians would be stunned to learn how many of Vancouver's homes have been built on drug money since the 1990s, when heroin from Hong Kong and China started flooding into Vancouver and Toronto.
Last week, an expert panel report concluded that the cost of buying a home in British Columbia increased by as much as 5% last year due to more than $5 billion in dirty money from organised crime laundered through property. From the Vancouver Sun:
[The report] "cautiously estimates that almost five per cent of the value of real estate transactions in the province result from money laundering investment"…

"The estimated impact of that would be to increase housing prices by about five per cent."

"Successfully reducing money laundering investment in B.C. real estate should have modest but observable impact on housing affordability"…

…actual figures are difficult to calculate — at one point dubbing them "estimating the inestimable" — but that the prevalence of dirty cash and organized crime trying to avoid taxes has distorted the economy.

However, her report concluded $47 billion in money laundering occurred in Canada in 2018…. And of that, $5.3 billion was in real estate, altering the market upwards by an estimated five per cent…

"The housing affordability problem cannot be solved by reducing money laundering but reducing money laundering can certainly help"…
Reports like this immediately lead me to wonder how big money laundering is in Australia, given a 2015 report from the global regulator of money laundering – the Paris-based Financial Action Taskforce (FATF) – found Australian homes are a haven for laundered funds, particularly from China.
Of course, we will never know, since Transparency International has ranked Australia as having the weakest anti-money laundering (AML) laws in the Anglosphere, failing all 10 priority areas.
Similarly, the OECD Working Group on Bribery in International Business Transactions has noted that the entire ecosystem for the buying and selling property using cross-border fund flows is beyond the reach of Australian regulators.
At least Canada's authorities have taken action, with this report being one of two government reviews into money laundering in British Columbia, which has highlighted the scale and scope of illicit activity in the real estate market. This has led to Canada's Finance Minister  Carole James and Attorney General David Eby both committing to take action to address concerns highlighted in the report.
By contrast, Australia's real estate gate keepers have been exempted from scrutiny, leaving the Chinese and others free to wash cash through our homes and price-out younger Australians from home ownership:
The government had aimed to pass laws to cover these sectors before the end of this year, following a highly critical report from the international Financial Action Task Force (FATF)…

But the government confirmed the laws will not include the long-awaited coverage of lawyers, accountants, and real estate agents…

Anti-money laundering experts have warned that failing to crack down on the illicit flow of funds flows, including "hot money" from China, has added significantly to Australia's housing affordability problem.
What a corrupt little nation we have become led by corrupt leaders.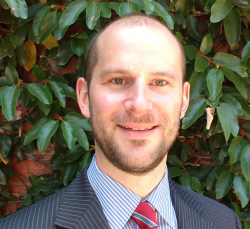 Latest posts by Unconventional Economist
(see all)