Last night's Four Corners special on Australia's booming international student trade exposed a tertiary education system riddled with rorts, with universities lowering entry standards to push through as many full-fee paying students as possible to maximise profits.
Among the most damning revelations was that some universities have waived their own English entry requirements. This followed 2016 reforms by the Coalition Government, which effectively deregulated entry by granting universities responsibility for ensuring international students possessed the requisite skills.
Former immigration department official, Andrew Durston, claimed that these 2016 reforms effectively automated entry, meaning that international student applications could be "assessed within minutes" without having "to provide financial capacity documents or English capability test results". As a result, "the tolerance level is too low" and "there are students who are being granted visas who haven't actually undertaken an English language test".
The segment also featured the president of the Association of Australian Education Representatives in India, Ravi Lochan Singh, who claimed that some students are manipulating the automated system in order to obtain a visa:
"They have come into Australia using a university which had lower checks — lower GTE (Genuine Temporary Entrant) check, I'm talking about — which did not require an English test, and have managed to come here on a visa"…

"In recent years, we've had students with very poor English landing up in Australia, which wouldn't have happened earlier had there been a human element in the visa process".
Several academics were featured, who noted increasing numbers of misconduct cases in some courses. They also shared stories of international students using mobile phone applications to translate university lectures, and even IT students unable to operate a computer.
As expected, there was buck passing between the university sector and the federal government.
Universities Australia denied wrongdoing and defended the cash cow, arguing that they "have high standards", that international students "pass successfully at about the same rate as domestic students", and claiming "the Government is ultimately responsible for the issuing of visas".
In response, the Department of Home Affairs claimed that "universities are responsible for ensuring the students they enrol have the language skills to participate fully in their education".
Ross Gittins yesterday described the situation as a problem of "defacto privatisation", whereby "governments of both persuasions had gone for years trying to get the universities off the budget books", in turn giving universities "unrestricted power to charge overseas students". In turn, vice chancellors have become "as money-obsessed as any company chief executive… slashing entry requirements and cramming in as many more under-qualified undergrads as they could". The end result, according to Gittins, is that universities have "gone too close to turning undergrad teaching into a money-making sausage machine, where you have to be really dumb not to pass".
Gittins believes a "comprehensive inquiry is needed", something MacroBusiness has also advocated.
As we argued yesterday, the incoming federal government must use the Four Corners report as an opportunity to stare down the rent-seeking university sector and order a broad-based review into the costs and benefits of the international student trade by the Productivity Commission.
The next government must take stock before the issue mushrooms further out of control.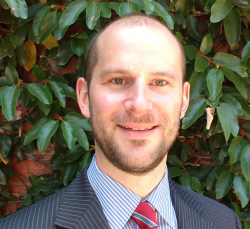 Latest posts by Unconventional Economist
(see all)