In 2015, ABC's Four Corners aired a damning report entitled "Degrees of Deception", which documented widespread cheating, plagiarism and fraud by international students at Australia's universities [my emphasis]:
Linton Besser's story tonight reveals a sorry state: corruption, widespread plagiarism, cheating and exploitation…

PAUL FRIJTERS, LECTURER, SCHOOL OF ECONOMICS, UNI. OF QUEENSLAND: We've got to pass the vast majority of our students, no matter what their level is, no matter what their prior knowledge is, no matter how much or how little effort they put in.

ROBERT WALDERSEE: The conditions within the university are conducive to corruption… Students being exploited; students cheating; students bribing academics; academics being pressured to turn a blind eye to problems…

The risk is they're going to put applicants through to the university with fake qualifications, or who they know have cheated on tests, or who are trying to undertake some sort of visa fraud…

The falsification of documents that comes through from students is often done in collusion with the, ah, agents themselves. In some cases, the universities have hired independent verifiers to check documents and qualifications and only to find that the students and the agents have been colluding or bribing the document verifiers as well…

LINTON BESSER: At Sydney University, international students now make up a quarter of all enrolments. At other universities like RMIT in Melbourne, they're almost 50 per cent of the cohort.

With thousands of students often struggling with English, the pressure to pass is helping to fuel a black market…

ZENA O'CONNOR: I'm, I'm staggered by the increase in plagiarism. Ah, to start with: in my experience, it was a very small proportion – you know, maybe two, three, four per cent. I would peg it now at being much, much higher: well over 50 per cent.

LINTON BESSER: The academics who have spoken out tonight are not alone in their concerns. In our research for this program, we spoke with scores of academics around Australia. The vast majority had witnessed or personally experienced the pressure to ignore plagiarism and to pass weak students.
Multiple other reports have similarly documented widespread cheating by international students across Australia's universities.
For example, in 2014, Chinese students were embroiled in a large-scale ghost-writing scandal, facilitated by universities welcoming international students who whistleblowing academics labelled "functionally illiterate".
In 2015, the Independent Commission Against Corruption (ICAC) demanded universities curb cheating by international students after 70 students from the universities of Newcastle and Sydney, and several other major universities, were caught up in a cheating racket.
An ABC investigation last year reported that "English language standards are often too low or can be sidestepped via loopholes, and that students are often put in stressful classroom situations that can lead to cheating".
In January, international student associations called for greater regulation of overseas migration agents amid widespread cheating on English tests to gain access to Australian universities.
And following last week's Four Corners expose, domestic students at Murdoch University claimed that "some international students were trying to circumvent the language gap by plagiarising their assignments or contracting outside sources for help".
It seems cheating by international students extends across the pond, with around half of international students studying at Auckland University accused of buying their essays from ghost-writers:
An exclusive 1 NEWS investigation has uncovered allegations of widespread cheating, undermining the integrity of New Zealand's universities and tertiary institutions.

Chinese students have told 1 NEWS that as many as half of the international students studying at Auckland University buy their essays from ghostwriters.

More than 125,000 international students study in New Zealand, the biggest group from China, followed by India…

This Chinese student, who 1 NEWS called Ju, claims as many as half the international students at Auckland University are buying other people's work and passing it off as their own.

"I have to say many of my friends are buying essays," Ju said. "I've done it about five to six times."

Another Chinese student has a similar story. Camera-shy, we used an actor. "I paid someone else to write essays for me during the start of uni," she said.

Known as ghostwriting, it's a practice well known to some at the Chinese Student Association.

This member, Kai, studies at Massey University.  "There's a large number of international students buying their essays. They definitely know they're cheating," Kai said.

Finding a ghostwriter on the internet is easy. 1 NEWS contacted one of over 10,000 advertising on the Chinese equivalent of Amazon, Taobao.

In a text conversation with 1 NEWS, the ghostwriter said: "Basically we charge 20 New Zealand cents a word. An urgent or a guaranteed A grade essay costs more. Just send me your essay topic, then I can arrange a writer for you"…
A 2015 ICAC investigation entitled "Managing corruption risks associated with international students" warned that:
"…in the search for international students, some universities in NSW are entering markets where document fraud and cheating… are known to exist…

False entry qualifications, cheating on English-language proficiency tests, essay mills selling assignments, plagiarism, cheating in university exams and paying others to sit exams are reportedly common.

The pressures within universities are also conductive to corruption".
With corruption in Australia's universities seemingly endemic, it's time for a Royal Commission into the sector.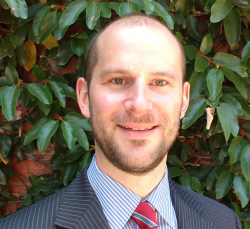 Latest posts by Unconventional Economist
(see all)