In an astonishing act of fiscal vandalism, the Australian Greens have pledged to make it faster and easier for migrants to reunite with their parents in Australia, vowing to clear the 97,000 strong backlog of migrant elderly parents seeking permanent residency in Australia.  From SBS News:
The party wants to cap increasingly ballooning wait times for permanent parent visa applications at 12 months and clear the application backlog – which is currently at around 97,000 – within three years…

"I'm appalled that the government is keeping people apart from their loved ones for years, and in some cases, decades," Greens leader Richard Di Natale told SBS News ahead of the party's Family Reunion policy launch in Sydney on Tuesday.

"I come from a close-knit Italian migrant family. I believe there is nothing more important than family"…

The "contributory" parent visa currently costs around $47,000 per person and has a wait time of roughly 45 months.

While the "non-contributory" parent visa grants holders similar privileges – and at roughly $6,000, is far cheaper – many applicants never receive the visa in their parent's lifetime. If current processing rates continue, it is estimated the backlog for this category will take 30 years to clear.

The Greens say their plan will make both visas redundant.

Additionally, the party plans to review the "balance of family test", which requires at least half the children or stepchildren of the nominated parents to be Australian citizens or permanent residents.

It also wants to allow humanitarian entrants who arrive on Australian shores by boat the opportunity to apply for family reunion visas.

The party said it would to invest $250 million over the forward estimates and $12.68 billion over the next decade to pay for the proposal.
May I remind the Greens that the circa 9,000 elderly permanent parental visas granted every year already cost Australian taxpayers between $2.6 and $3.2 billion in present value terms, or between $335 000 and $410 000 per elderly adult, with the cost rising over time as numbers increase. For this reason, the Productivity Commission's (PC) 2016 Migrant Intake into Australia Report found that "the case for retaining parent visas in their current form is weak":
"The contributory visa charge of just under $50 000 meets only a fraction of the fiscal costs for the annual intake of roughly 7200 contributory parents. And an additional 1500 parents make a minimal contribution. Overall, the cumulated lifetime fiscal costs (in net present value terms) of a parent visa holder in 2015-16 is estimated to be between $335 000 and $410 000 per adult, which ultimately must be met by the Australian community. On this basis, the net liability to the Australian community of providing assistance to these 8700 parents over their lifetime ranges between $2.6 and $3.2 billion in present value terms. Given that there is a new inflow each year, the accumulated taxpayer liabilities become very large over time. This is a high cost for a relatively small group.

Ultimately, every dollar spent on one social program must require either additional taxes or forgone government expenditure in other areas. It seems unlikely that parent visas meet the usual standards of proven need, in contrast to areas such as mental health, homelessness or, in the context of immigration, the support of immigrants through the humanitarian stream, and foreign aid.

Given the balance of the costs and benefits, the case for retaining parent visas in their current form is weak".
The PC's subsequent Shifting the Dial: 5 year productivity review doubled-down against elderly parent visas, claiming that their long-term costs to the Federal Budget are immense:
… parent visas, which provide a short-term benefit to the budget via visa charge income, but impose very large costs in the longer term through their impacts on expenditure on health and aged care, and social transfers. In previous work, the Commission estimated the budgetary costs associated with the 2015-16 parent visa intake alone to be $2.88 billion in present value terms over the lifetimes of the visa holders. By comparison, the revenue collected from these visa holders was only $345 million. Ten year estimates of the fiscal effects of the current parent visas would show a similarly stark disjuncture between revenue and costs, and would therefore provide the insights for a more informed policy decision on the pricing or desirability of these visa types than the current decision-making framework.
As explicitly noted by the PC above, "every dollar spent on one social program must require either additional taxes or forgone government expenditure in other areas".
Given the cost of approving the circa 97,000 elderly parent applications would likely cost taxpayers between $32 billion and $40 billion in present value terms (using the PC's estimated cost per adult), what social programs would the Greens like to see cut?
Shall we cut funding to schools and hospitals?
Shall we cut funding for infrastructure?
Shall we cut the Aged Pension and abandon raising Newstart?
Shall we cut funding to the NDIS?
The Greens obviously care more for the welfare of elderly citizens of other nations than they do Australian voters. Otherwise, why would the Greens support such egregious fiscal vandalism?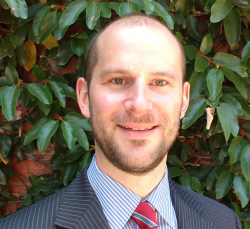 Latest posts by Leith van Onselen
(see all)