Via the AFR today:
New Zealand pub owner Chris Dickson worries his staff is overworked. He expected employment visas for two new overseas workers to be approved weeks ago, but the paperwork was delayed with no clear reason given.

…"We are struggling to find people," Dickson said. "It's an epidemic."

…A plunge in net immigration is intensifying New Zealand's labour shortage and hurting the economy to the point that the country's central bank singled out the issue when it cut interest rates for the first time since 2016 this month.
Ahem, NZ has not cut immigration. Last month, Statistics New Zealand released its immigration estimates for the month of February, which reported a massive 19% year-on-year increase to a near record high:
"Provisional annual net migration of 61,600 in the year ended February 2019 is near the highest reported under the new outcomes-based measure," population insights senior manager Brooke Theyers said…
Most recently, Iain Lees-Galloway announced an expansion of skills shortage lists enabling employers ton recruit more migrant labour:
The Government has announced a series of changes to immigration settings it says will address skills shortages in the country's regions…

Under the changes three occupations will be added to the Regional Skill Shortage List (RSSL). They are early childhood, primary school and secondary school teachers…

While the Long Term Skill Shortage List (LTSSL) identifies occupations where there is a sustained shortage of highly skilled workers throughout New Zealand. It will include aged care nurses.

If a migrant worker is qualified for the job and meets the requirements specified for that occupation, they may be granted either an Essential Skills Work Visa or a LTSSL Work Visa. If they apply for a Work to Residence visa, they can apply for residency after two years.

While the Construction and Infrastructure Skill Shortage List (CISSL) outlines where there are immediate short-term skill shortages in the New Zealand's construction labour market. If a business is seeking someone in one of the listed occupations a migrant worker may be granted an Essential Skills Work Visa…
Is it any wonder, then, that wages aren't rising at all:
Percentage change from previous quarter
Quarter
2018
Mar
0.3
0.3
0.3
0.3
0.3
Jun
0.2
0.2
0.2
0.6
0.5
Sep
0.5
0.5
0.5
0.5
0.5
Dec
0.9
0.6
0.7
0.5
0.5
2019
Mar
0.2
0.7
0.5
0.3
0.4
Percentage change from same quarter of previous year
Quarter
2018
Mar
1.7
1.5
1.5
1.9
1.8
Jun
1.7
1.2
1.3
2.1
1.9
Sep
1.8
1.4
1.5
1.9
1.8
Dec
1.9
1.6
1.7
2.0
1.9
2019
Mar
1.8
2.0
1.9
2.0
2.0
Indeed, wages have been dipping in and out of real falls.
It's a great shame for NZ that the story is a fake. And if some far flung bar is struggling to find workers then it should lift wages to attract workers not whine to the press!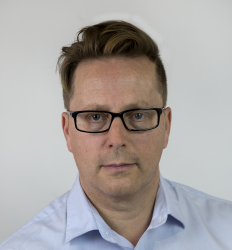 Latest posts by David Llewellyn-Smith
(see all)