Via The Guardian, the trend away from major party globalists continues in the European Parliamentary Election:
Turnout across the EU has hit a 20-year record high of 50.5%.The last time voter participation was above 50% was in 1994 (when it was 56.6%). Some of the biggest increases in turnout were in Hungary, Romania and Spain.
The grand coalition of left and right is set to lose its 40-year majority: the European People's party and the Socialists & Democrats are on course to share 44% of the total seats. The centre right did well in Austria, while socialists topped the list in Spain, Portugal and – to some surprise – the Netherlands.
Liberals were among the big winners of the night, thanks to Emmanuel Macron. The French president's Renaissance MEPs will join forces with other liberal MEPs to create a new centrist group that is forecast to have 105 seats, up from the 67 won in 2014. But national results are a setback for Macron, as partial results show he has come second to Marine Le Pen's far-right National Rally.
The Greens are predicted to win 67 seats in the European parliament, their best-ever result. Performance has been strong in Germany, where the Greens have almost doubled their 2014 result to leapfrog the SPD into second place with 22%.
The far-right Europe of Nations and Freedom group is on course to win 57 seats, up from 30 a few years ago, a surge driven partly by the stunning success of Matteo Salvini's League in Italy. That result is not the breakthrough of more than 70 seats many had forecast – although we still await final results and the makeup of the group. There has been speculation that Hungary's Fidesz party, which won an easy victory in these elections, could quit the European People's party for the far right.
And the UK: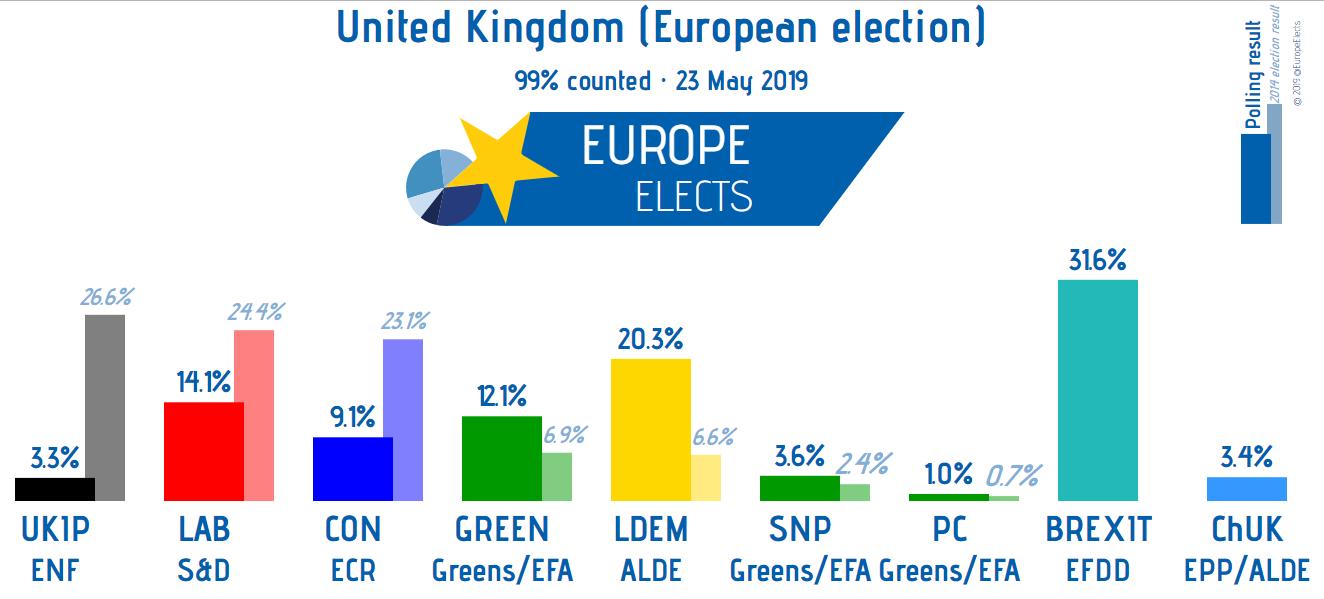 The EUR is actually a little bid so perhaps markets expected worse. It still ain't pretty for the European project. There is a bit of doom loop about this. Once these parties make the EU Parliament less effective then each successive election they take more vote.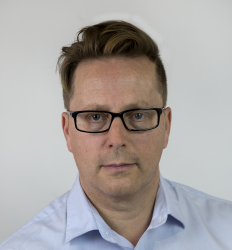 Latest posts by David Llewellyn-Smith
(see all)