Iron ore prices for May 28, 2019: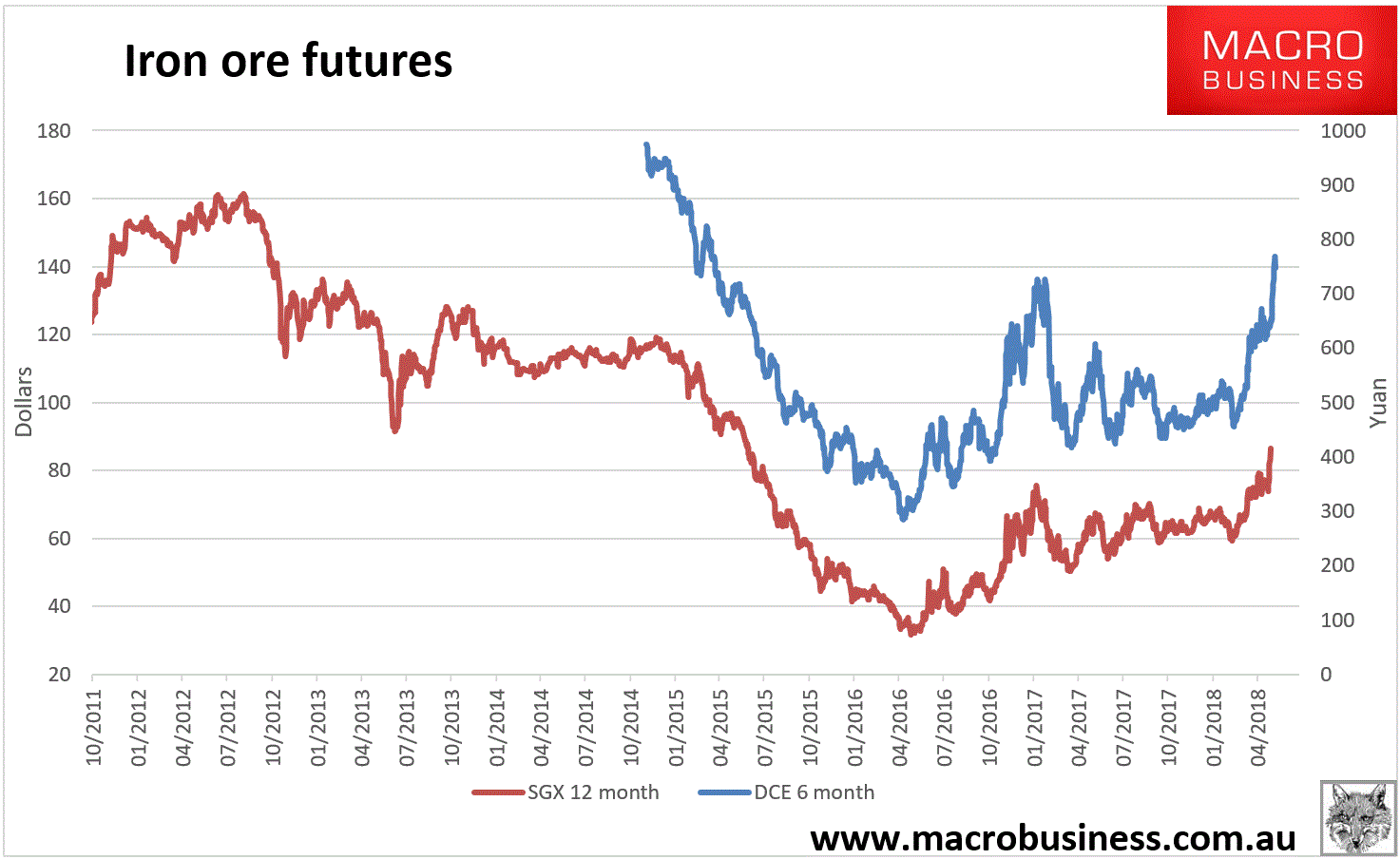 Spot flamed out. Paper fell more overnight. Steel is going nowhere. Vale aimed a pin at the bubble:
Brazil mining giant Vale (NYSE: VALE) said Tuesday the risk of a new dam break as a consequence of an unstable embankment at its nearby Gongo Soco open pit, in the southeastern state of Minas Gerais, had decreased.

The miner and emergency services had warned that a section of the now defunct mine had an estimated 10% to 15% chance of disintegrating. If that happened, Vale had said, it would rupture the Sul Superior dam, located only 1.5 kilometers (nearly one mile) away, putting the nearby town of Barão de Cocais at risk.

Vale's Operations Director, Marcelo Barros, said all preventive measures for any possible scenario have been taken. "All the residents of [the potentially affected area] were relocated, we removed more than 3,000 animals and transferred pieces of sacred art to places outside the Self-Rescue Zones (ZAS)," he noted.

Almost 700 people living around the dam were evacuated in early February after monitoring systems detected abnormal movement in the northern slope of the pit.

The latest alert comes four months after 242 people were killed when a dam burst at Vale's Córrego do Feijão mine, also in the state of Minas Gerais.
Watch for Brucutu, as Goldman says:
"Goldman Sachs now forecast 30-40 million tonne market deficits in 2019 and 2020; we upgrade benchmark iron ore price 15 per cent in 2019-2020 estimates to $US91/80/72 per tonne"

"Going forward, we expect iron ore may only stay at $US100 per tonne for a few months as we expect demand to soften in second half of 2019 with slowing Chinese property starts, while we expect supply to partially recover from Brazil, China, and non-traditional supply (ex Australia and Brazil)."
Latest posts by David Llewellyn-Smith (see all)