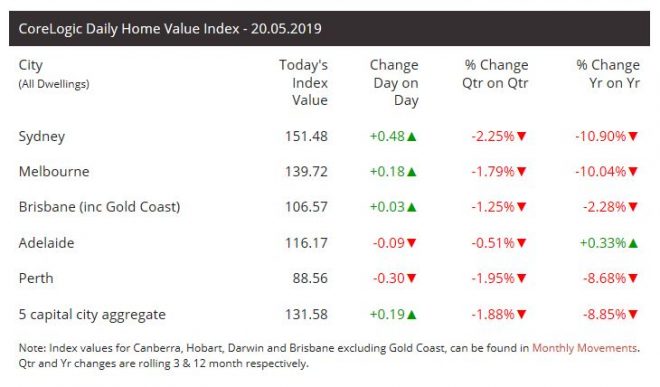 With negative gearing reform dead, imminent interest rate cuts, first home buyer subsidies, and likely macro-prudential easing, we expected the Australian housing market to bottom in the second half.
But we certainly didn't expect a rebound this quickly. Check out today's CoreLogic Daily Index, which shows that Sydney dwelling values surged 0.32% and Melbourne's by 0.13%, driving the 5-city index up 0.14%! That's a heck of a daily move and the biggest I have seen since CoreLogic revised its index on 1 November 2018.
Sure, one day's move does not a trend make, and it does look like numberwang. But it will be interesting watching this index closely to see if the market is at a turning point.